Last updated: 13 Mar, 2022
Sanjeev of SAIIER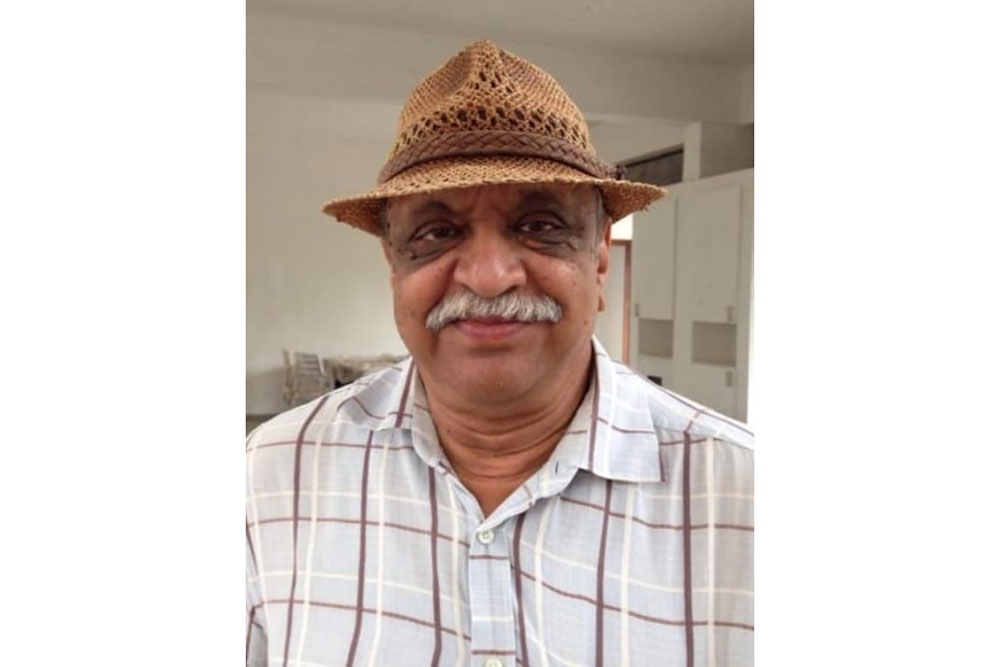 In the very early morning of 24 February, our friend and brother Sanjeev Aggarwal of SAIIER passed away in JIPMER due to cardiac arrest at the age of 70.
Sanjeev came from Delhi to Auroville at the end of 1981 and was, with his legal background and formation, the right person to continue from 1992 onwards the immense challenge of bringing to further fruition the Sri Aurobindo International Institute of Educational Research (SAIIER), which had been set up in 1984 by Kireet Joshi and Alain Bernard. The Institute now oversees the many schools and other educational projects in Auroville and bioregion, and Sanjeev has been the main drive and pillar of strength in the organisation throughout the years. Certainly his focus on Auroville's Udavi school in Edeyenchavadi village made the school expand enormously, and the teacher staff and pupils will sorely miss him. Sanjeev's greatest joy was in enabling young people to discover their goal and potential in the context of Auroville. His very regular tennis and badminton session with his students was part of this approach. He loved the concept of Gurukul and brought up four girls. His continuous support and advice will be missed by many.
Sanjeev also enjoyed being a good host – many fondly remember having him make a cup of tea for them. He was happiest when in the company of small children and will be remembered for his sincerity and generosity.
His other passion was immersing himself in Sri Aurobindo's Savitri. Having been member of the very first Working Committee from 1991 onwards, he continued taking up innumerable administrative functions and, with them, the accompanying complexity and tension. With his strong-willed character and deepest dedication towards the development of Mother's Auroville, Sanjeev took wholeheartedly part in Auroville's communal meetings and debates where his absence will be strongly felt. In the last years, he curtailed his administrative work due to stress related problems.
Sanjeev's body remained at his 'Mir' house and was cremated in the afternoon of Tuesday March 1st at the Auroville mandapam with many of his extended family, friends and students attending.
Our warmest condolences go out to Sanjeev's partner Miriam and their foster daughters Elene, Manjula, Saranya and Dakshini.
OM~
Add your recollections
If you would feel like, you can send us your recollections or photographs, so they can be added to the page in order to commemorate years of dedication to Auroville and its ideals.
This page has been published in order to create a space of remembrance for all of those who lived, struggled and enjoyed in Auroville, making a conscious effort to manifest the Dream of Human Unity that is in the process of emerging.
Honouring Participation: