Last updated: 6 Mar, 2022
Amit Bawa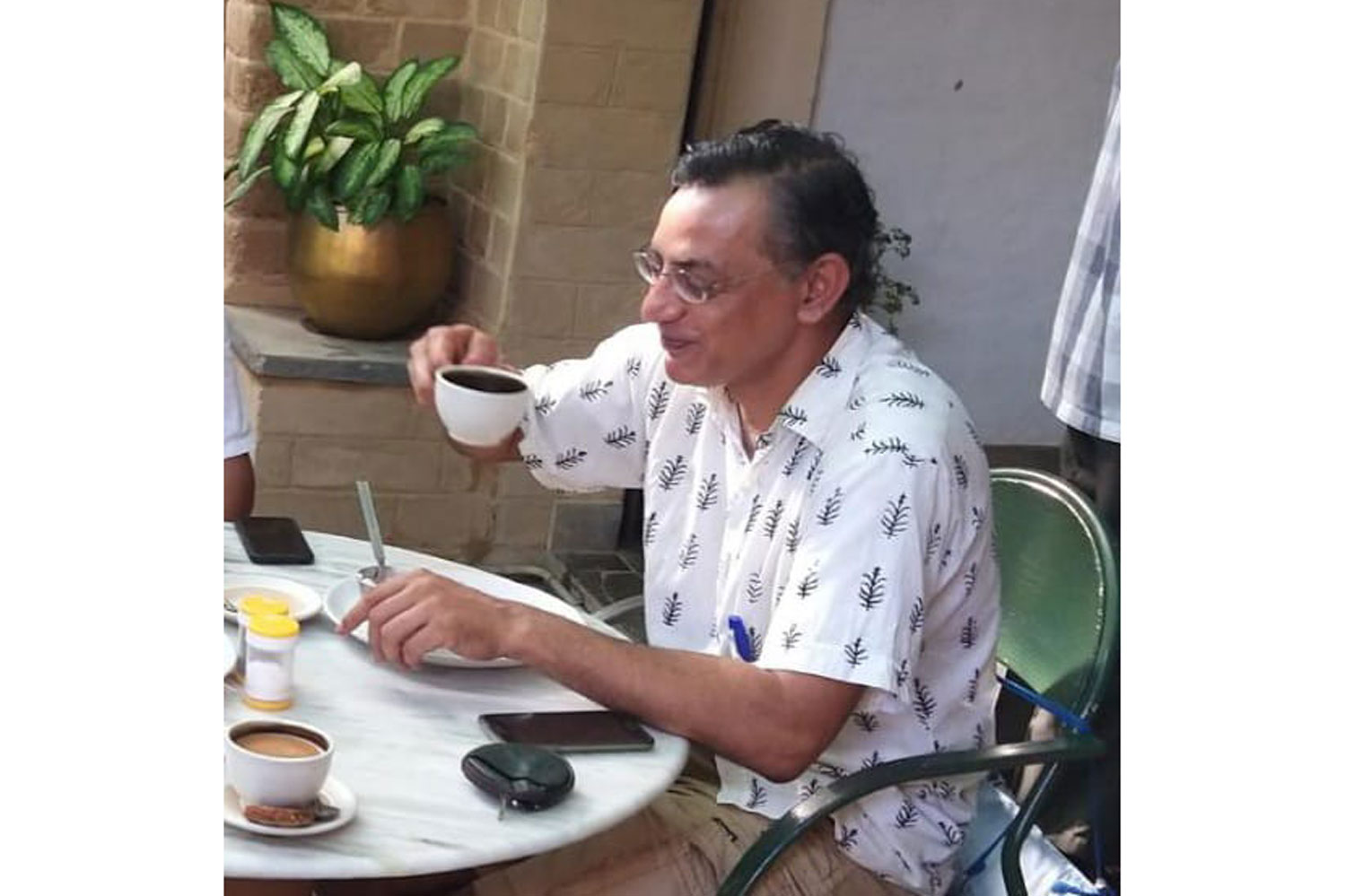 This is to inform the community that in the evening of Friday 18 February our dear friend and brother Amit Bawa passed away due to cardiac arrest at the age 48. Hailing from Srinagar, Aamit came first to Auroville in 2008 and became Aurovilian in 2011.
Aamit, with his friendly, outgoing and ever-smiling nature, was a welcome figure in the various Auroville services to which he contributed, such as Deepanam School as learner and facilitator, as member of the Matrimandir Access group at Matrimandir itself and the Visitors' Centre, as active participant in children's school camps, and more. In the later years he oversaw Swagatham guesthouse in Bharat Nivas, where he also peacefully lived with his cat family and transformed the gardens into a true flower paradise.
His dedicated and cheerful presence was evident throughout, and he will be sorely missed.
After his parents arrived from Srinagar, Aamit's remains were cremated at the Auroville mandapam in the late afternoon of Sunday 20th.
OM~
Add your recollections
If you would feel like, you can send us your recollections or photographs, so they can be added to the page in order to commemorate years of dedication to Auroville and its ideals.
This page has been published in order to create a space of remembrance for all of those who lived, struggled and enjoyed in Auroville, making a conscious effort to manifest the Dream of Human Unity that is in the process of emerging.
Honouring Participation: