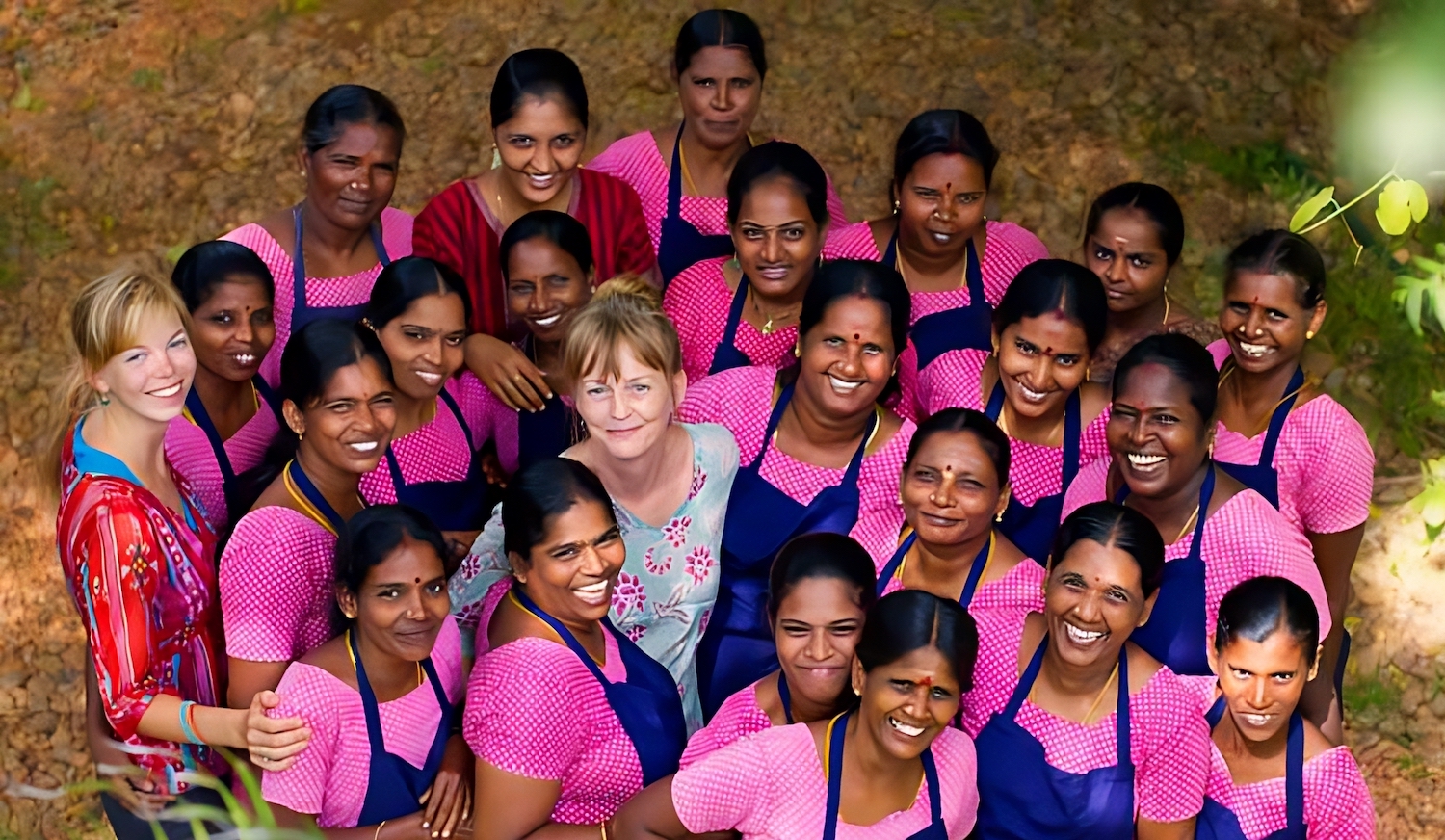 Money is not meant to generate money; money should generate an increase in production, an improvement in the conditions of life and a progress in human consciousness.
Social Enterprises
The Mother envisioned social enterprises to be an integral part of life in Auroville and a means of financially sustaining the economy of the Auroville community. She designated one of Auroville's four zones as the 'Industrial Zone', and gave it the name 'Auroshilpam'. As this Sanskrit name connotes, industries in Auroville are mainly small-scale and pollution-free. Many of them deal with handicrafts. Auroville has around 230 enterprises providing employment to around 5000 people from the neighbourhood. There are also about 380 sub-units/activities in Auroville.
A unit is defined as a social enterprise if it is generating over 10 lakhs per year. Other initiatives generating a lower income are referred to as activities/sub-units which are more like start-ups.
These social enterprises either provide the basic material necessities for the residents of the community or generate income for the general maintenance of the township, while also sponsoring other projects for the community and in the neighbouring villages.
Creating abundance for the growth of Auroville &

building a common collective prosperity

Providing a healthy & sustainable environment for the development of people

Supporting fair trade practices and fair & lawful labor relations
An Overview
Social Enterprise Units

230

People Employed from Neighbourhood

5000

Private Ownership, only Trustees & Stewards

No

Trade and Labour Relations

Fair

Profits Contributed to Auroville

33%

Activities / Sub-units

380