Last updated: 7 May, 2022
Eric Ramanujam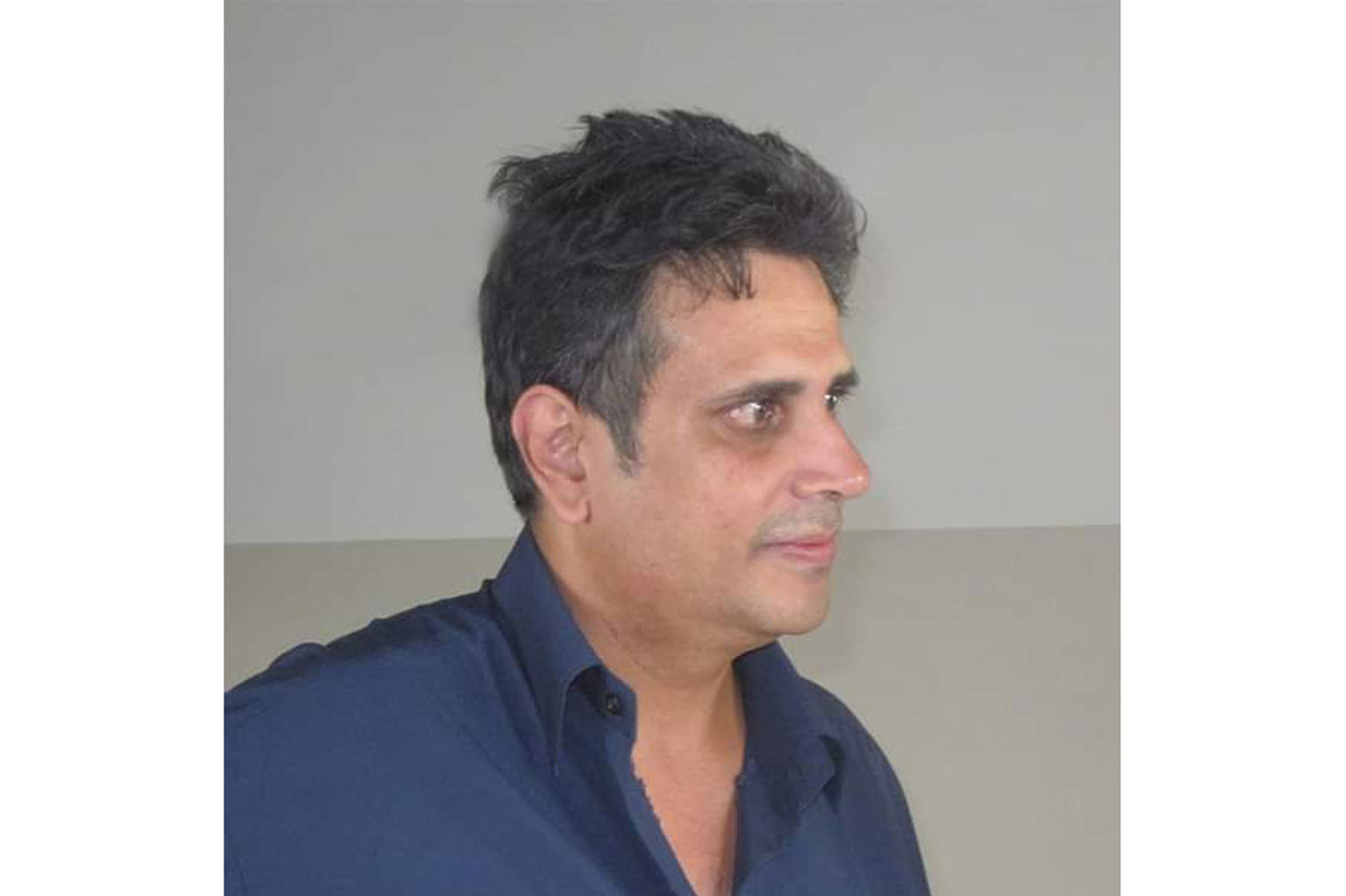 On 19 March this year, Eric Ramanujam passed away at the age of 58 in PIMS where he had been taken due to advanced jaundice. While perhaps not having met him in person, many of us know his beautiful and educative wild life stone paintings placed in Pitchandikulam, at the visitors walk way to VC, as well as at the ECR toll plaza. Starting out at Aranya in 2000, where he studied, drew and wrote about the Indian Horned Eagle for several years, he later moved to Pitchandikulam where he was employed as wildlife biologist. His detailed, gentle drawings, combining black and white ink with colour, are found in scientific articles, books and papers all over India. A detailed obituary by India's Sanctuary Nature Foundation is given here below.
Thank you, Eric. May you be in peace.
OM~
Obituary by Prasad Natarajan of the Sanctuary Nature Foundation.
Artist for Wildlife and Nature deeply mourns the death of senior wildlife illustrator and owl researcher Eric Ramanujam!
Eric was very supportive of AWN's initiative's and easy to approach. He was readily reachable giving his inputs and suggestions on any project. One of the first artist to come forward to display his artworks in the annual show in 2017.
Eric was employed by Pitchandikulam, a unit under Auroville Foundation, as a Wildlife Biologist. He has a background in the Advertising Industry (which he left because of the skull duggery and deadlines he, as junior staff, had to endure) and took to autecological / behavioural studies of the Indian Eagle Owl and associated nocturnal predators and prey in 1997. Since 2002 he has undertaken field studies of the Kaliveli wetland complex (near Pondicherry), Adyar wetland complex (in Chennai) and Shevroy Hills of the Eastern Ghats. In Pitchandikulam he created an 'Art Collective' – a group of wildlife / nature artists / illustrators working together to manifest outputs on a commercial scale. So far, the collective has been successful with working with Government departments (for example, Chennai Rivers Restoration Trust on the Adyar Eco Park and Gulf of Mannar Biodiversity Reserve Trust), Corporates (like WIPRO Technologies) and many NGOs (for example WWF-Delhi) in addition to quite a few private clients. This initiative is our major foray into a 'studio based' culture.
Eric Ramanujam authored "In Achilles' Footstep – Adventures with The Indian Eagle-Owl". Brilliant illustrations and in-depth knowledge sharing on Owls of India.
His last paper was on Wildlife art and illustration – combining black and white ink drawings in the Threatened taxa Magazine. Link to his paper can be read here: https://threatenedtaxa.org/JoTT/article/view/7455/8010
Eric was Mammal Category Award Winner of 2017 Artists for Wildlife and Nature Annual show.
His contributions to nature art, science and his love for owls will live forever!
Add your recollections
If you would feel like, you can send us your recollections or photographs, so they can be added to the page in order to commemorate years of dedication to Auroville and its ideals.
This page has been published in order to create a space of remembrance for all of those who lived, struggled and enjoyed in Auroville, making a conscious effort to manifest the Dream of Human Unity that is in the process of emerging.
Honouring Participation: