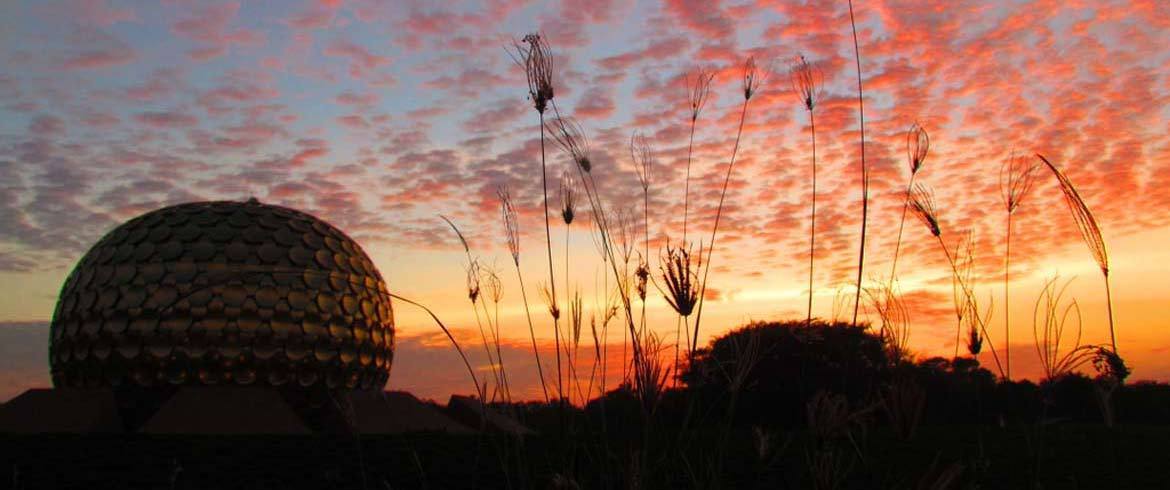 Greetings from Auroville, the City of Dawn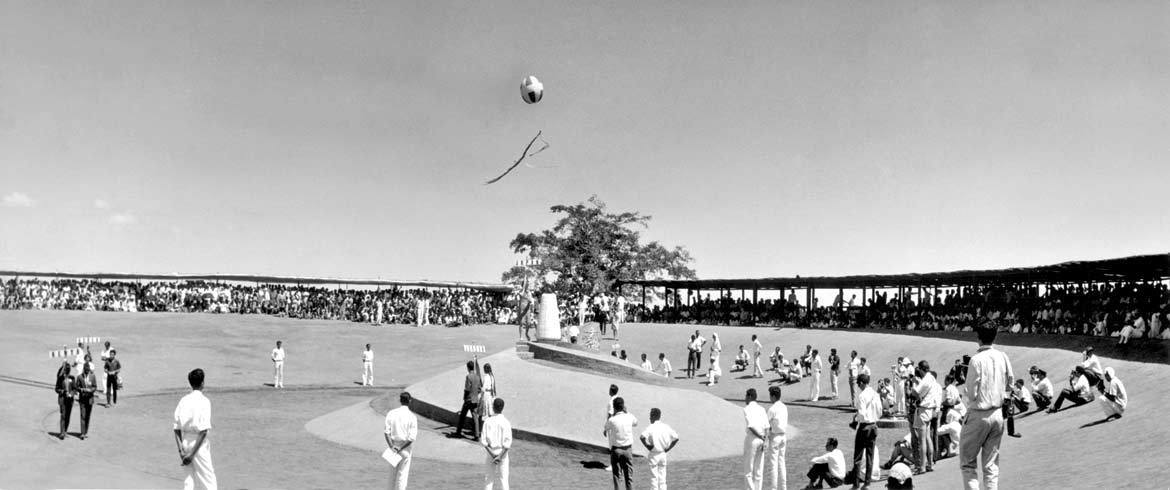 Auroville was inaugurated on February 28th, 1968, in the presence of 5000 people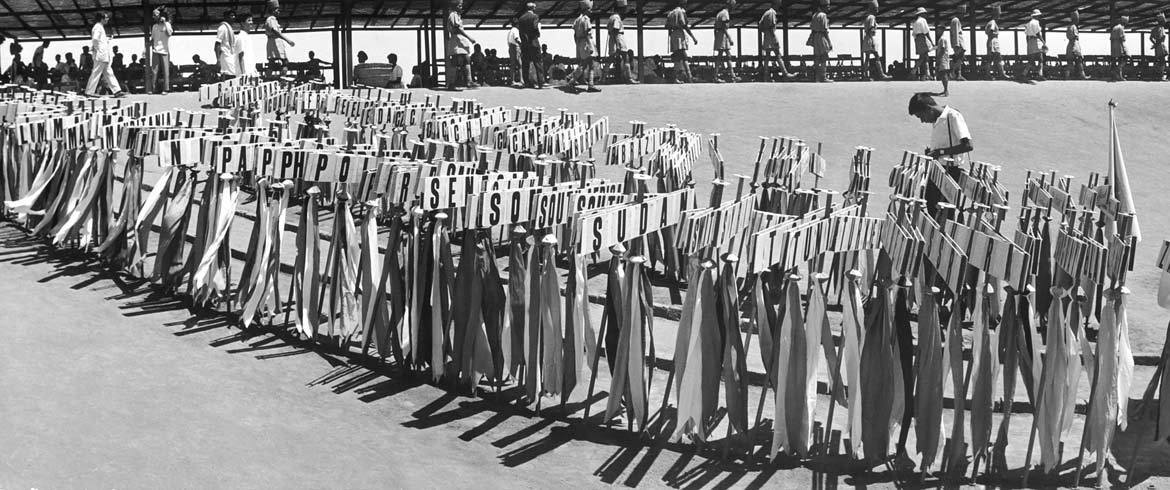 Youth representing 124 Nations participated in the inauguration of Auroville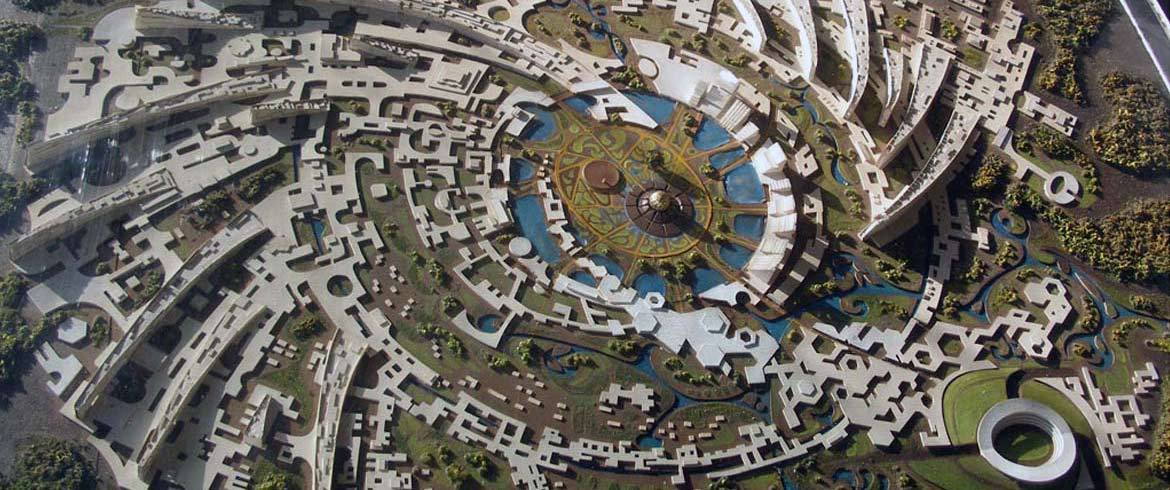 To build an ideal society, an ideal city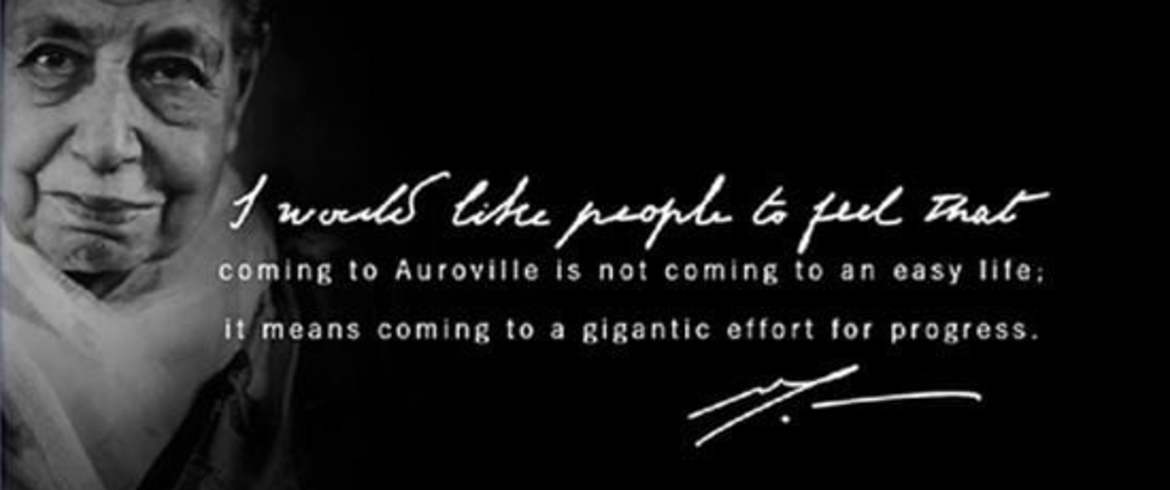 Coming to Auroville...means coming to a gigantic effort for progress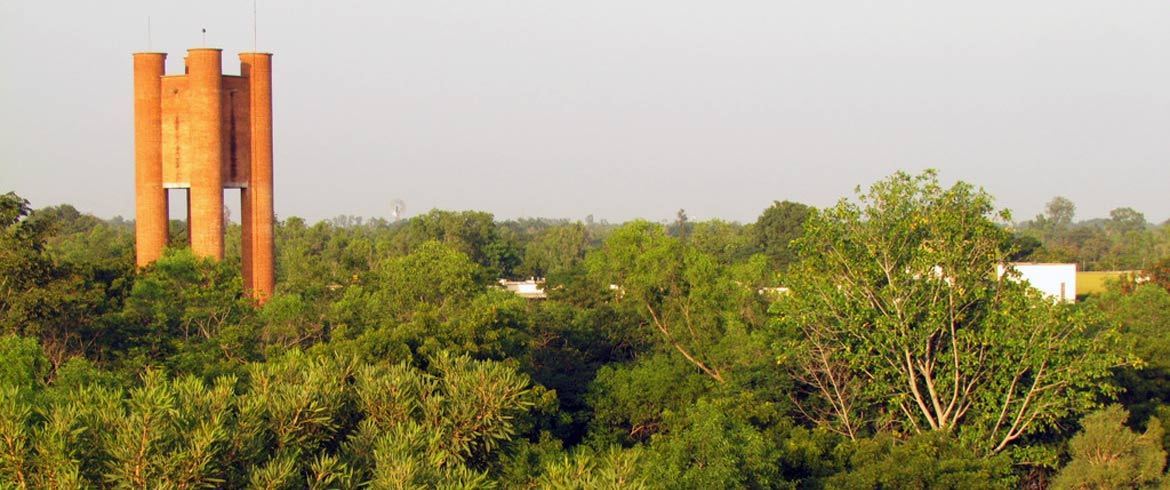 The landscape is now a lush green forest...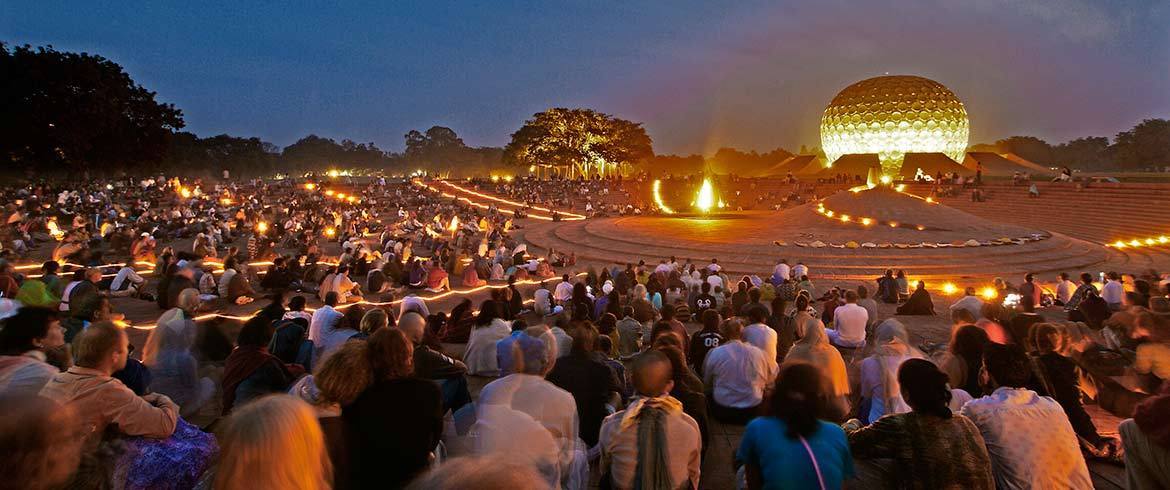 At present, Auroville is a growing community of over 3300 people from 60 nations...
Auroville wants to be a universal town where men and women of all countries are able to live in peace and progressive harmony above all creeds, all politics and all nationalities. The purpose of Auroville is to realise human unity.
Visitors Centre, Matrimandir Viewing point, and Inner Chamber are open to visitors.
Visitors Centre and Matrimandir Viewing Point are now open all days, including Sundays.

Matrimandir Viewing Point: A free pass to view the Matrimandir and its Gardens, from a vantage point, is available at the Visitors Centre. More information is available at visit.auroville.org

Matrimandir Inner Chamber: The Inner Chamber is now open to visitors every morning except Tuesdays & Sundays. Please note that places are limited. Booking requests need to be sent at least 3 to 7 days in advance to avoid disappointment. More information on how to make bookings for the Inner Chamber is available at: auroville.org/page/visiting-the-matrimandir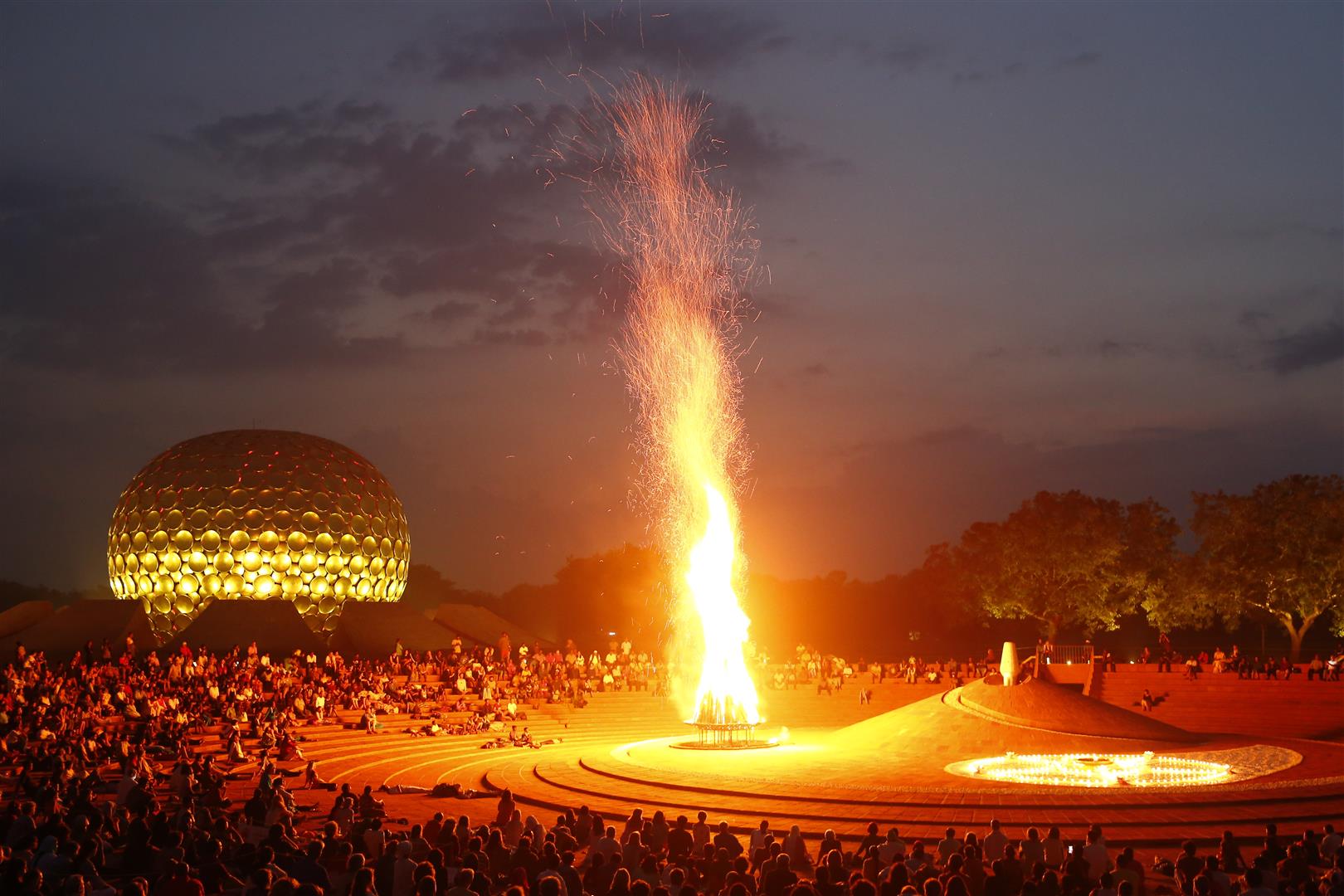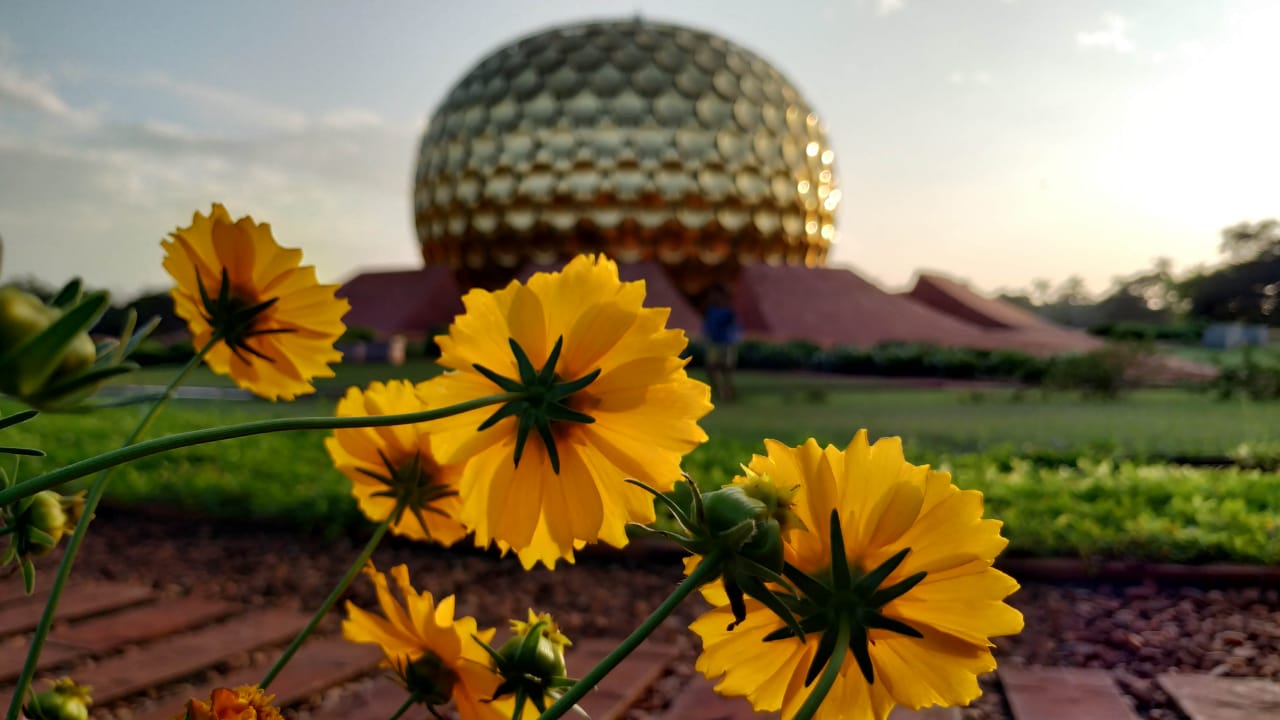 DONATE TOWARDS AUROVILLE
Support the City of Dawn
Despite the huge progress that Auroville has made, there are certain critical areas where help is needed urgently. Auroville is grateful for your generous support to help build the City of Dawn.
News & Events in Auroville
Statements of Support & Testimonials