Last updated: 19 Oct, 2020
Sound Wizard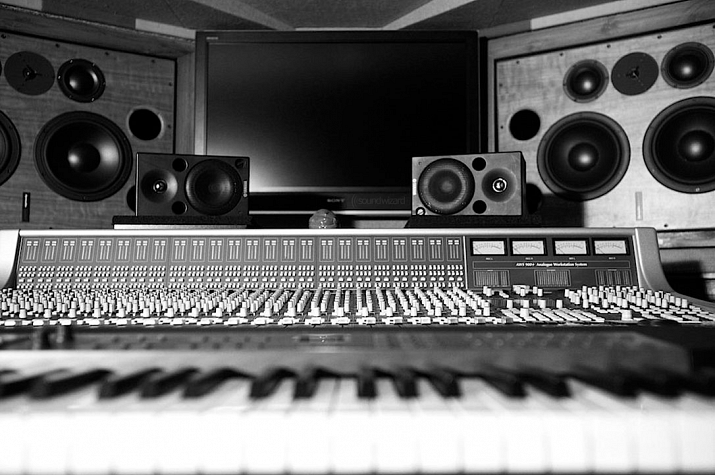 Acoustics | Audio Visual | Design
What Sound Wizard Does:
Sound Wizard is a full service design company specialized in acoustics and audio visual environments. Our services in architectural acoustics and audio video design are of the highest standards. From commercial enterprises such as hotels, nightclubs to auditoriums, the best professional studios and screening rooms Sound Wizard brings your pro-audio experience to a new level. Our technical expertise and extensive knowledge also deliver outstanding results in homes through our residential services for high-end home cinemas and fully automated residential entertainment spaces. Starting at project conceptualization to the final system and room tuning, we provide you with excellent service and the best quality in the market for an amazing experience.
We produce this exceptional work in part because of our unique foundation. With over 30 years of international experience in the pro-audio field, we have developed a deep understanding and trusted background in the very best of architectural acoustics and system performance. This global perspective, combined with extensive experience in India, gives us unparalleled technical and local expertise.
We leverage our expertise for each and every client. Our experience proves that no two projects pose the same challenges, nor do they have identical needs. We are dedicated to providing completely customized solutions, the highest level of service and the latest in cutting edge technology.
Since our founding in 2000, Sound Wizard has grown into India's leading specialists in acoustical and AV design consultancy. Sound Wizard is now a strong international team of 15 dedicated professionals. We have always been dedicated and will continue to enhancing the audio experience in India. Starting with work for nation's best professional music studios and screening rooms, Sound Wizard has brought the pro-audio experience to commercial enterprises such as hotels, auditoriums and nightclubs. This technical expertise and extensive knowledge delivers outstanding results to the comfort of your own home, with the launch of high-end home cinemas and fully automated residential entertainment systems.
Results speak for themselves. The acoustic performance, sound isolation and visual finish meet the highest of international standards, resulting in the ultimate audio visual indulgence for our clients.
Areas of activity
Acoustics
Audio/Video System Design
Room Tuning Optimization
Interiors
Professional Hospitality Residential
Music Recording Studio Hotel Design Home Cinema
Post-Production Studio Banquet – Ballroom Party entertainment
Mix Stage Studio Convention Centre Multimedia Office
Auditorium Multipurpose Hall
Concert Hall Bar Lounge
Place of Worship Club - Disco
Preview Theatre Restaurant
Airport
Contact:
Sound Wizard
#9 Shakti Area, Auroville 605101 (near Pondicherry), TN, India
Ph: +91 413 2622 480, 482, 659
Mail: info@soundwizard.net
For Further information visit us at: www.soundwizard.net