Last updated: 29 Aug, 2022
Accessible Auroville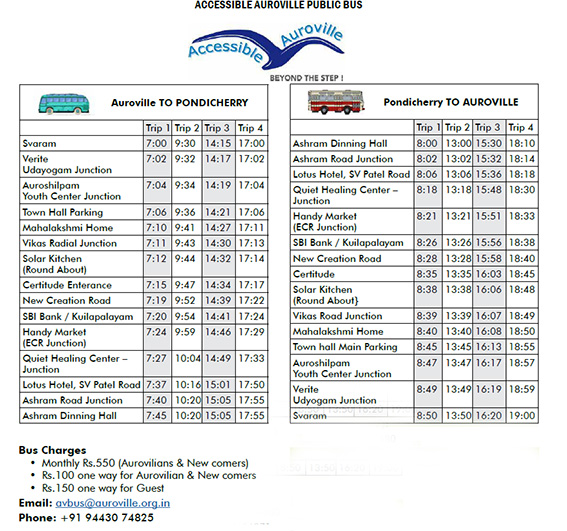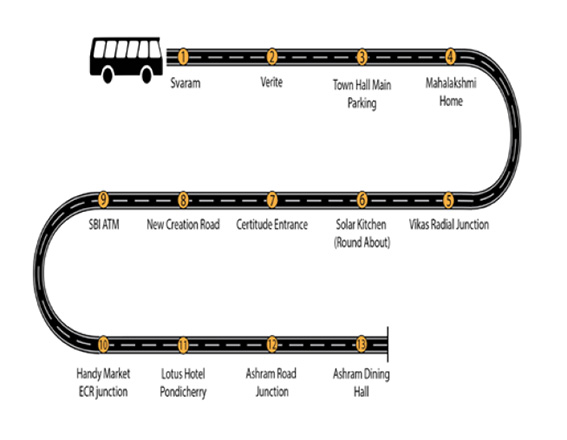 The objectives of our Accessible Auroville project are, firstly, to raise and develop an awareness of the concept and issues of accessibility in Auroville and, secondly, to be instrumental in bringing about the necessary changes in the layout, construction and facilities of our built environments that will make them accessible to all.
Our ultimate aim is for the issue of Accessibility to become so much a part of everyone's thinking and awareness that the day will come that the features that make up accessibility will no longer be viewed as separate of special, but just a part of mainstream practice, like road safety or personal hygiene now. At that point, we will be delighted to archive this site and walk into the sunset.
Seeing things from the point of view of making them as accessible as possible to all is an often neglected but very exciting area of life. There is enormous potential for improvement of our constructed environments that will, directly or indirectly, benefit us all. We invite you to use all imagination, your intelligence and all your senses yourself with the ideas and concepts of Accessibility, then look around you and see what changes, small and great, could be made to make wherever you are safer and more accessible for all.
The issues of Accessibility touch all our lives, no matter which category we fall into. We need to make ourselves aware of the needs of:
People of all ages
The differently-abled
Women pregnant or nursing babies
Parents of young children
Caregivers
Carriers of heavy or bulky loads
Those with impairment or difficulty in vision, hearing, mobility, learning, speaking, etc..
Everyone else
What do we want?
We are working for Auroville, and any other place we can influence, to be as sensitively-designed and inclusive a human environment as possible, free of those unnecessary barriers that make life difficult for some among us. In other words, we want a place where, within reason, all can access areas and facilities equally, and take full advantage of opportunities for work, education, leisure, and so on, with the minimum of difficulty, need to ask for help, or embarrassment. We are speaking here of creating an environment where everyone will be treated thoughtfully, in a way that respects and upholds their dignity.
As well as raising general awareness in Auroville about the urgent need to improve Accessibility, especially at this time of new development, we would like to encourage every architect, civil engineer, urban planner, public transport planner, educator and person working with people with functional or sensory impairment, to integrate Accessibility-thinking into all they teach, design or do. We are aware people already know these things, but we hope with gentle encouragement and closer awareness and scrutiny of what they do, they will become even more active in raising the accessibility standards they already have.
Accessibility code for Auroville
Contact
Phone: 0413-2623274
Mobile : +91-93454-00559
Email: accessibleauroville@auroville.org.in 
Contact Person: Susmita
https:www.youtube.com/embed/Z3S2S6NyV54?rel=0&controls=0
Enter the video url
www.youtube.com/embed/jLTOa8oAMO0?rel=0
Enter the video url