Last updated: 18 Aug, 2015
Sacred Groves

Why ?
There is an acute shortage of affordable housing in Auroville, which deters many good people from joining the community. The Sacred Groves project was conceived to alleviate this problem with the construction of 108 new homes for Newcomers, Aurovilians and long-term volunteers, in a manner consistent with the Mother's vision for Auroville.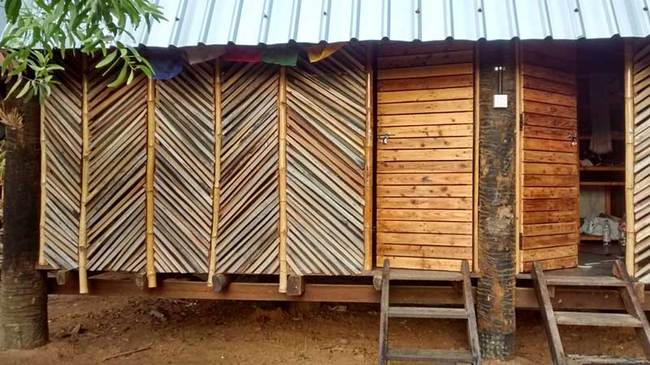 How ?
The project is designed to be a model of ecological community living using ecologically sensitive construction methods. We hope this model can be replicated in high density urban areas in India and elsewhere.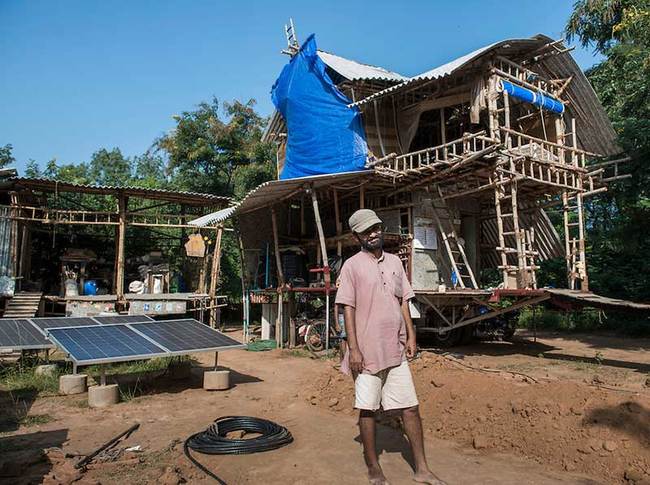 Ecological community living
Many of the problems of earth, soul and society are caused by the high-earning, high-pressure, high-carbon individualistic urban lifestyle that so many people lead. Instead, we offer the opportunity for a simpler, more self-sufficient yet inter-dependent and ecological way of living that allows more time for family, community and the nourishment of the soul. We aim to achieve this by providing low-cost, low-maintenance, off-grid ecological housing incorporating the following elements:
Energy self-sufficiency using solar, wind, pumped storage and bio-mass systems.




Water self-sufficiency from rainwater and grey-water harvesting.




Some food self-sufficiency from the provision of organic vegetable gardens for each house.




Preservation of forest areas – the sacred groves.




Thick walls and passive cooling system negate the need for A/C and even fans.




Composting toilets.




Shared spaces and utilities to encourage community activities and interdependence.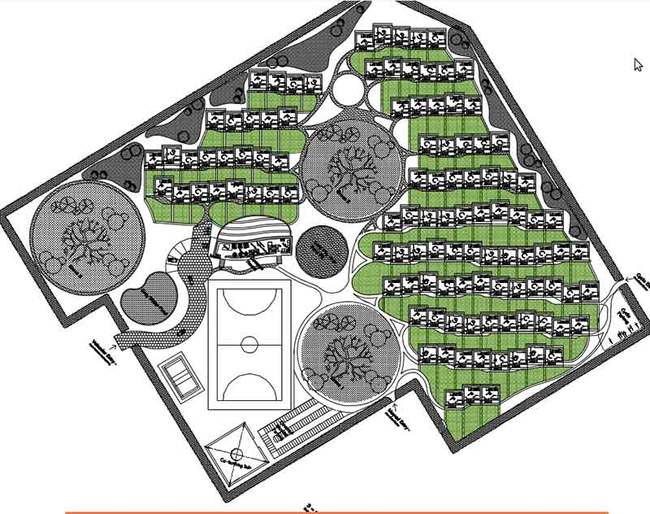 Ecological Construction
The construction industry in India is responsible for huge ecological problems. Illegal mining and quarrying are destroying vast areas of forests and hills. The indiscriminate dumping of construction and demolition (C&D) waste into wetland areas surrounding our cities results in the drying up of essential water bodies and aquifers. The dredging of sand from rivers alters their flow and adversely affects aquatic life. The Sacred Groves project offers an alternative model of construction by way of the following: Re-using waste building rubble (from various Auroville and Pondicherry sites, including the Matrimandir) to construct houses made of earth concrete – a much less cement-intensive building material. Re-cycling wood from packing crates. Re-using discarded petrol pump pipes for shuttering. Re-using tetrapak cartons to make innovative furniture. Being mindful of our own construction waste by re-using, re-cycling and composting as much as possible. Being mindful of our own use of scarce resources like energy and water.