Last updated: 5 Oct, 2018
The Life Divine - translated into Portuguese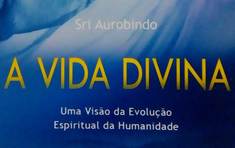 Sri Aurobindo's The Life Divine has been published in Brazil this year.
It was translated into Portuguese by Aurovilian Aryamani, Brazilian by birth, that worked on the translation for about 10 years, and revised by Jivatman, also Aurovilian - Brazilian.
Aryamani is travelling in Brazil, bringing the book to Centers and Institutions connected to Sri Aurobindo, as well as other Institutions that are in tune with his ideal of Human Unity.
Among other places, it was presented at the Cultural Department of the Indian Consulate in São Paulo and at the Indian Embassy in Brasilia.
The book was published, with much care, by the Editora Pensamento, one of the best publishers houses in Brazil.