Last updated: 3 Aug, 2017
An Introduction to the Integral Yoga: Sri Aurobindo's Vision and Practical Guidance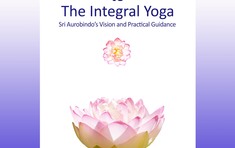 This book presents a concise introduction to the Integral Yoga, fully based on the teaching of Sri Aurobindo and the Mother.
For those who wish to study more and practice, an overview of the books on the Integral yoga by Sri Aurobindo and the Mother, their biographies, information on places like Sri Aurobindo Ashram, Auroville and related organisations is also added.
Author: Ashesh Joshi
Born in India
An inmate of Sri Aurobindo Ashram from 1987-2006
Aurovilian since.
Publisher: Self

Binding: Paperback

pages: 132

Price: 100 Rs.