Last updated: 19 Aug, 2020
Future School for children of 14 - 19 years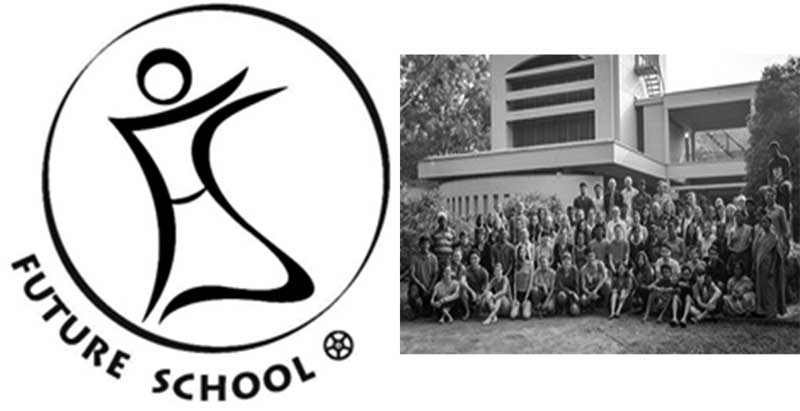 Future School seeks to provide an environment in which Auroville youth and those dedicated to their education may reach their own unique potential through a balanced development of body, mind, emotion and spirit. Inspired by Sri Aurobindo and the Mother, the school aspires to create a platform for self-discovery. Students are encouraged to follow a value-oriented approach to life in which they have an opportunity to create a deeper understanding of their responsibility to self, community and the world.
The school reflects the international character of Auroville, bringing together students and teachers from many different nationalities, cultures and ethnic backgrounds in a spirit of openness and harmony. The diversity of the school community creates a very special opportunity to be immersed in a rich and positive sharing of experiences.
While offering the opportunity for a variety of choices, the school seeks to balance independence and freedom on one hand, with respect and responsibility on the other. Students are supported in an interactive and open communication environment. At the same time they are encouraged to be aware of their choices and to forge their own path for their growth and progress.
We hope that this environment and the educational program will help the students to become self-aware, self-motivated and self-controlled.
Future School offers a high school equivalent education to primarily Aurovillian students. Last school-year (2018-2019), there were 57 adolescents/young adults from 21 nationalities enrolled in the school.
Courses offered:
Future School offers a wide range of subjects to our students: Languages - English (with Literature option at A-level), French and German; Mathematics; Pure Sciences - Physics, Chemistry, Biology; Social Sciences - History, Geography, Economics, Psychology, Global Citizenship; BTech in Sports; Extra Curricular Subjects such as – Javascript coding, Photography, Film, Art, and Theatre.
We are recognised by Edexcel (International British Education and Examination Board) as an exam centre through which students can sit for IGCSE (International General Certificate of Secondary Education), GCE (General Certificate of Education Advanced Level) and IAL (International Advanced Level) exams.
For more information, please visit our website - futureschool.org.in