Last updated: 30 Mar, 2021
Sustainable Livelihood Institute - SLI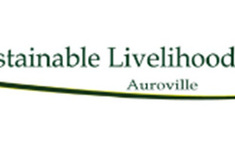 The Sustainable Livelihood Institute (SLI) was created in 2015 with the goal to provide the knowledge concentrated in Auroville of how to create a reasonable standard of living without harming the environment to the rural communities of Tamil Nadu.
In order to achieve this goal many programmes, usually lasting for about three days, are designed, organised and delivered. Community members from all over Tamil Nadu as well as officials of the Rural Development Department gain knowledge and hands-on experience in the fields of perspective building, skill building and management.
Sustainable Livelihood Institute is an initiative of the Government of Tamil Nadu in partnership with the intentional community of Auroville.
https:www.youtube.com/embed/TrGKLdjJtNs
Enter the video url