Last updated: 9 Dec, 2020
Pilgrims of the Infinite - Manoj Pavithran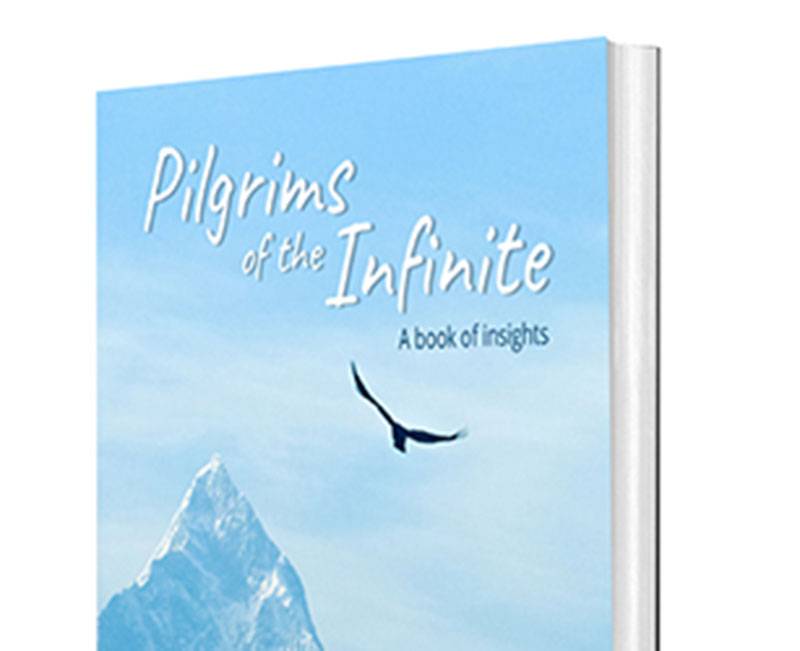 "Pilgrims of the Infinite" is the first book of Manoj Pavithran, who is an Aurovilian since 1995.
It is a collection of the insights he has gathered over the years in his life's journey, expressed in the form of single lines, poems, poetic prose, and as narrations of events. It is essentially an offering to the seekers on the way.
The content has been organized into 8 chapters - Solitude, Silence, Fire, Aspiration, Grace, Surrender, Love, and Purpose. However, you can open any page randomly and read a snippet because each piece is complete in itself, offering a window of insight for contemplation.
We hope you enjoy this offering.
160 pages - printed book. Available as an e-book as well.
Published by Becomeshakespeare.
Distribution channels are given below
Amazon.inhttps://www.amazon.in/Pilgrims-Infinite-insights-Manoj-Pavithran/dp/9390463181/ref=sr_1_1?keywords=Pilgrims+of+the+Infinite&qid=1605669004&sr=8-1