Last updated: 2 Jul, 2015
The Garden of Man and Other Stories from Ancient Times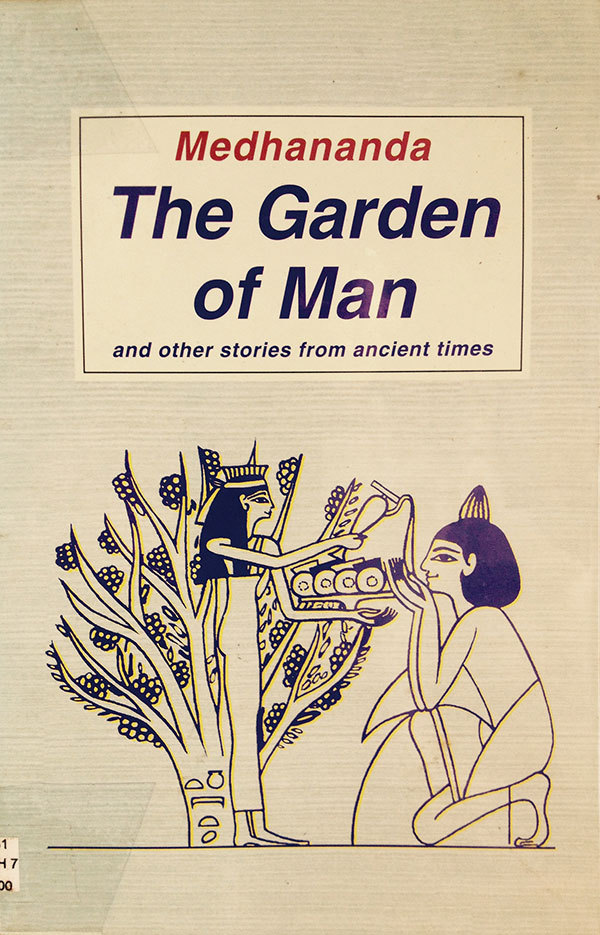 by Medhananda
This book contains interesting contributions to the understanding of ancient symbol language:

1) A 3500 years old Egyptian message from the tomb of Amenemhet is depicted in the original hieroglyphs with a translation into words by the famous Egyptologist Sir Alan Gardiner. With Medhananda's interpretations the strange text reveals a dynamic psychological content.

2) The second contribution shows a collection of images of trees from different ancient cultures with interpretations and comments of Medhananda.

3) An old Egyptian fairy tale is translated for the first time by Medhananda.

"We can conceive of ourselves as a flower, as a bird, a stone, a tree... beautiful extensions of being man in an entemal game in which everything is ourselves and yet plays at being something else. To look at a teaching image until we recognize ourselves in it as a preliminary step towards self-knowledge. ...If the symbol becomes a movement of self-awareness in us and helps us to understand ourselves, what does it matter that the teaching was lost for thousands of years? We have discovered a new playground, a vast kingdom in ourselves, and a way to become the inner king, the pharao, the lord of all those riches. "
Published by: Prisma, 2006
Format: Softcover
Language: English
Pages: 91