Last updated: 3 Sep, 2022
Dear Aurovilians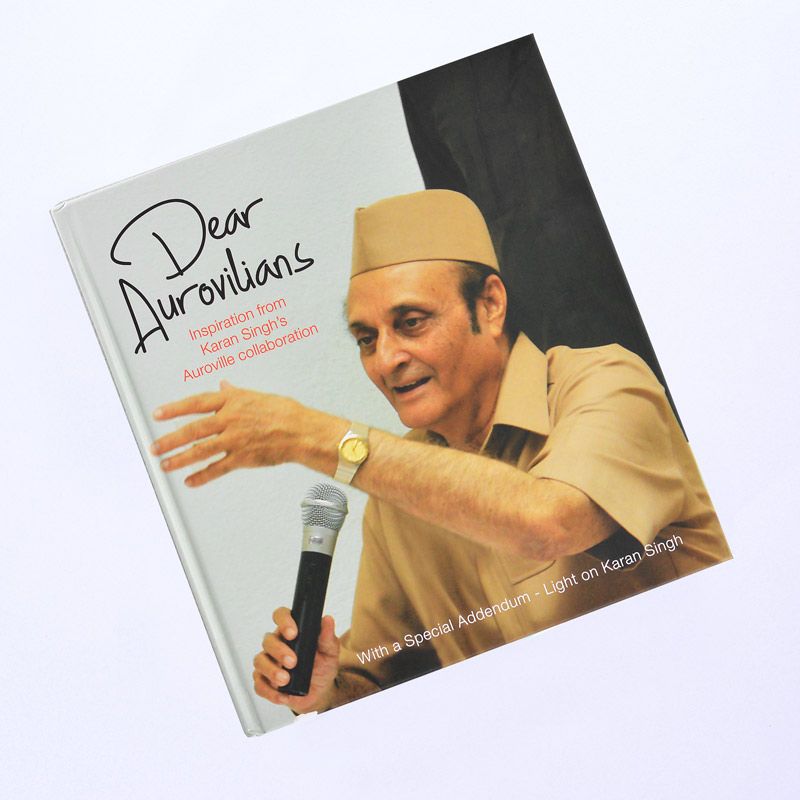 "Dear Aurovilians" is a hard bound richly illustrated 216-page book. It could be of interest to all who appreciate the things Auroville stands for. It tries to capture the insights and inspirations that can be drawn for one's joy and enrichment from Karan Singh's person: his efforts, his knowledge, his talent, his sincerity, his character and commitment, and his leadership while presiding over the growth of Auroville for 22 out of the 28 years of the Auroville Foundation, during which she grew from a community of 600 people from 25 countries to a promising universal township of over 2800 people from 55 countries.
The book has six parts.
Selected speeches,
Selection from Interviews,
Selected articles,
Selection from letters and messages,
A bit of nostalgia (Fond remembrances of good old days),
Garland (Assorted topics of interest)
The book precedes by a 6-page Editor's Foreword and ends with 38 pages of "A special addendum - Light on Karan Singh" containing short articles on Karan Singh by Aurovilians, friends of Auroville and extracts from the writings of several scholars and renowned individuals across the globe. The book also has augmented reality feature with links to six short films including Prime Minister of India Shri Narendra Modi's visit to Auroville on the occasion of her golden jubilee in February 2018.