Last updated: 13 Feb, 2017
Sports and Recreation Facilities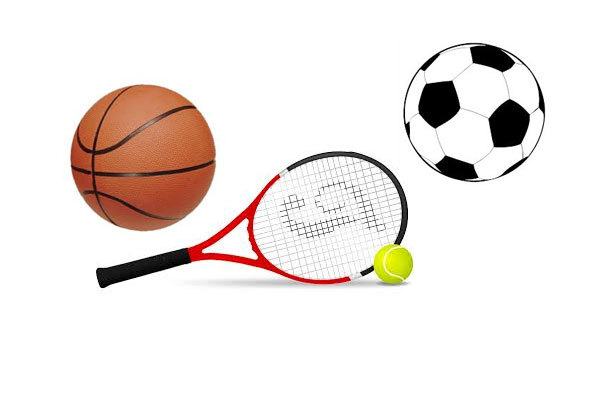 Sport and games
Auroville provides adults and children with many facilities for sports and physical activities, such as athletics, football, gymnastics, tennis, swimming, body building, volleyball, basketball, badminton, table tennis, etc.
For the children of the Auroville schools the main activities are supervised by Dehashakti Sports at the School Sports Complex near Dana 4 - 5:30pm every weekday.
Sports and physical education for the youth of the surrounding villages are organised by Auroville Village Action Group, Tamil Ulagam, Aikiyam Bilingual School, Arul Vazhi and Isaiambalam. For adults there are activities and programmes available in Certitude, at New Creation and at the Bharat Nivas football field.
Summary of sports facilities in Auroville (outside the School Sports Complex) is as follows:
Badminton courts - Aurodam, Certitude, New Creation, Samasti, Samriddhi

Basketball courts - Certitude, New Creation, Aspiration

Football fields - Certitude, Bharat Nivas

Gymnastics - New Creation Gym
Swimming - La Piscine at New Creation
https://www.facebook.com/lapiscineauroville

Table tennis - Certitude, Last School, New Creation

Tennis courts - Auromodele, Certitude, New Creation

Ultimate Frisbee - Certitude football field

Volleyball court - Aspiration, Certitude, New Creation

Regarding other physical pursuits, visit or contact the following:
Aerobics - New Creation Dance Studio

Aikido - Auroville Aikikai

Cricket - Joseph (New Creation)

Dance - New Creation Dance Studio

Fencing - Arseny

Horse-riding - Evergreen Horses, Red Earth Riding School

Kabaddi - Arun (Arc en Ciel)

Kalaripayyat - Kalyani, Richard (Vikas) or Manish

Karate - Satprem (CSR)

Kung Fu - Philippe

Pilates - New Creation Dance Studio, Pitanga
Taijiquan - Tai Chi Hall

Volleyball - Hari (Djaima)