Last updated: 22 Dec, 2022
Aurogames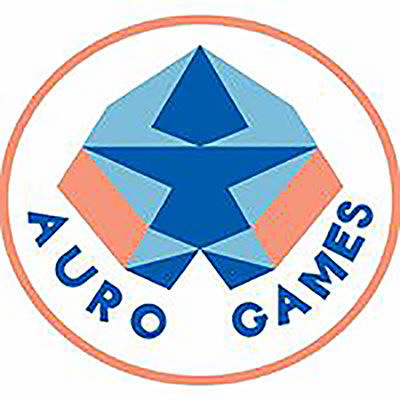 "Our consciousness is like a young bird; it must learn to use its wings"
The Mother
To nurture an imaginative mind Aurogames are built of artistically designed puzzle pieces that can be put together in the endless ways like the turn of a kaleidoscope. The games and activities offer endless possibilities in learning, creativity and focus. Frequent Aurogames play develops focused attention, and the mind becomes more flexible, agile, and memory improves.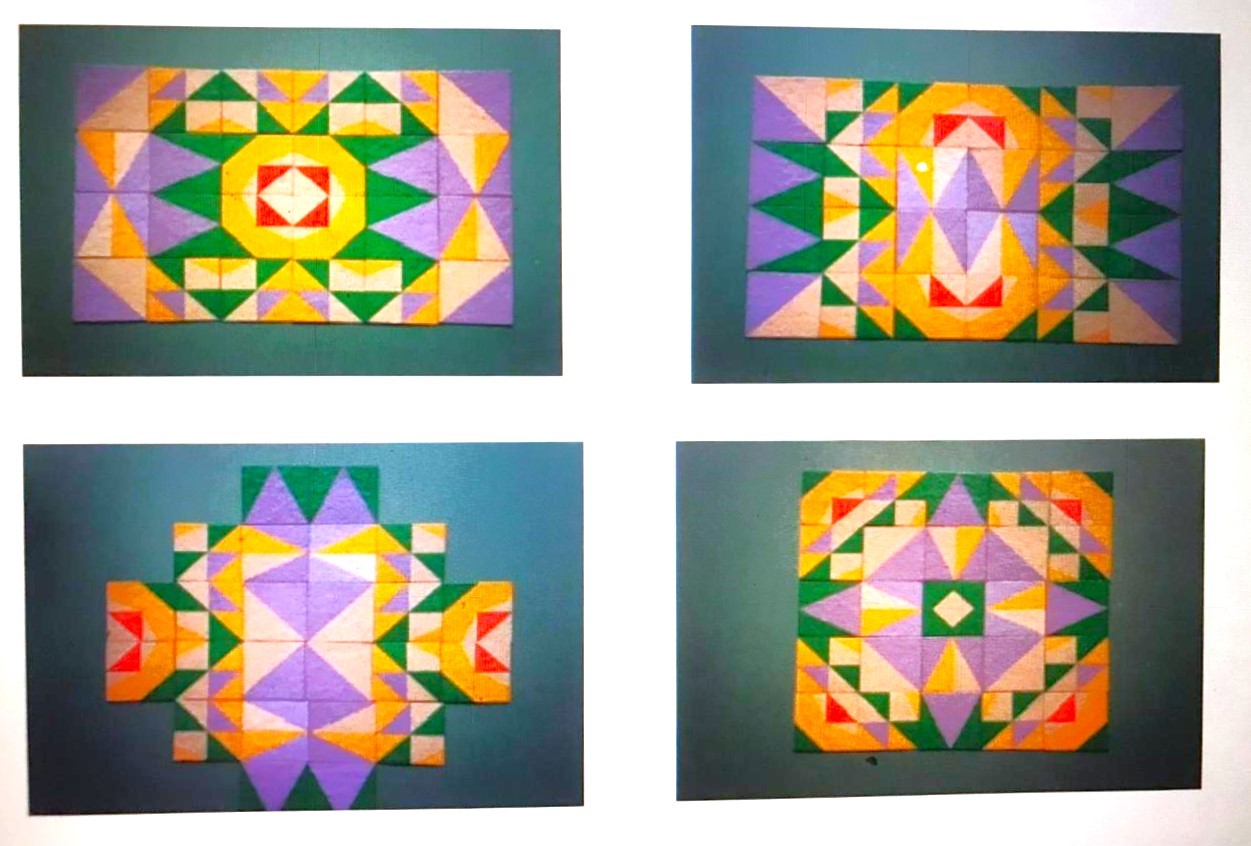 "The children that are being born now and from now on are children that belong to the future, but the education they receive is based at its best on the present. The coming age will be an age that is completely different from what is known to us now. New ways, means and materials are needed for this new age – pregnant with the new world we suffer the labour pains of the new creation, because we have not yet had the experience of it. Some receive glimpses of what is needed, but these are only small fragments. Each one of us has to bring its best for the whole so that it may manifest in its totality" (Auroculture, 2009).
Auroculture
Aurogames were originally created by Auroculture (Helga Ahy), a woman of Austrian origin. Her adventure in game creation began in the Sri Aurobindo Ashram in the 1970s. She worked on inspiration, sometimes through nights until a game prototype materialized. This process of working through inspiration continued even after she moved to Auroville in 1990s. Read more about Auroculture: auroville.org/contents/4890

www.auro.games
Aurogames has developed with the aim to contribute towards transforming learning through games based on the principles of Integral Education. Auroville is the laboratory for this educational research, but the benefits of playing Aurogames are shared with the world through an online portal. As Auroculture expressed "It is high time that these treasures find their way to the children of the future". This is what we are striving for.
The Aurogames online portal offers a rich and diverse variety of Aurogames, to reach anyone, anywhere. There is something for everyone: Cooperative Family puzzles, Pdf's to create Educational Materials for Classroom or Aging Care, Online Puzzles, and a School Platform.
Visit https://www.auro.games to know more and to experience Aurogames yourself!
Support our work
Until now the work with Aurogames has been more or less fully supported through generous donations, but the aim is to reach self-sustainability to forward the work through our users. You can help our continued research, development and outreach by playing and sharing!
You can also donate directly:
If you have an Auroville Financial Service account, you can transfer a donation to Kalvi account 252350.
If you live in India or abroad you can send your donation via auroville.com/donations with the description Aurogames – Kalvi. (Please inform us at the time of sending.)
If you have any questions or would like to know more about our research please do contact us at aurogames@auroville.org.in
Our team
Maya Shakti - Game development and Aurogames project coordination
Maya has worked in the field of education for more than 25 years and is presently doing research on the practice of Integral Education in Auroville. She also works with teacher training, game development and design. During 8 years she has deepened in Integral Education through applied research and facilitation in The Learning Community, an educational project in Auroville. Prior to her work in Auroville, she worked as a class teacher in public Montessori schools in Sweden. She has a B.Ed. in Science of Education (Mathematics/Science with a thesis on Freedom in education), a B.Ed. in Pedagogy (Montessori/Integral Education/Learning Study with a thesis on Integral Education) and an M.A. in Education for Sustainable Development (with a thesis on Integral Education).
Ishay Botbol - Creative director
Developing (project management) of Aurogames from physical game prototypes into the revolution of the digital world, Ishay works with digital strategy development that meets the needs of the present without compromising future, user interface, creativity, the visuality of the game, and marketing. He has a B.Ed. F.A. in Digital Media and Photography.
Online game development
By Softnet, https://softnet.auroville.org/
We also have a team of game facilitators offering play sessions to children in Auroville and its bioregion, and volunteering graphic artists to help transform Auroculture's over 40 game prototypes into digital copies to be developed further.