Study in Auroville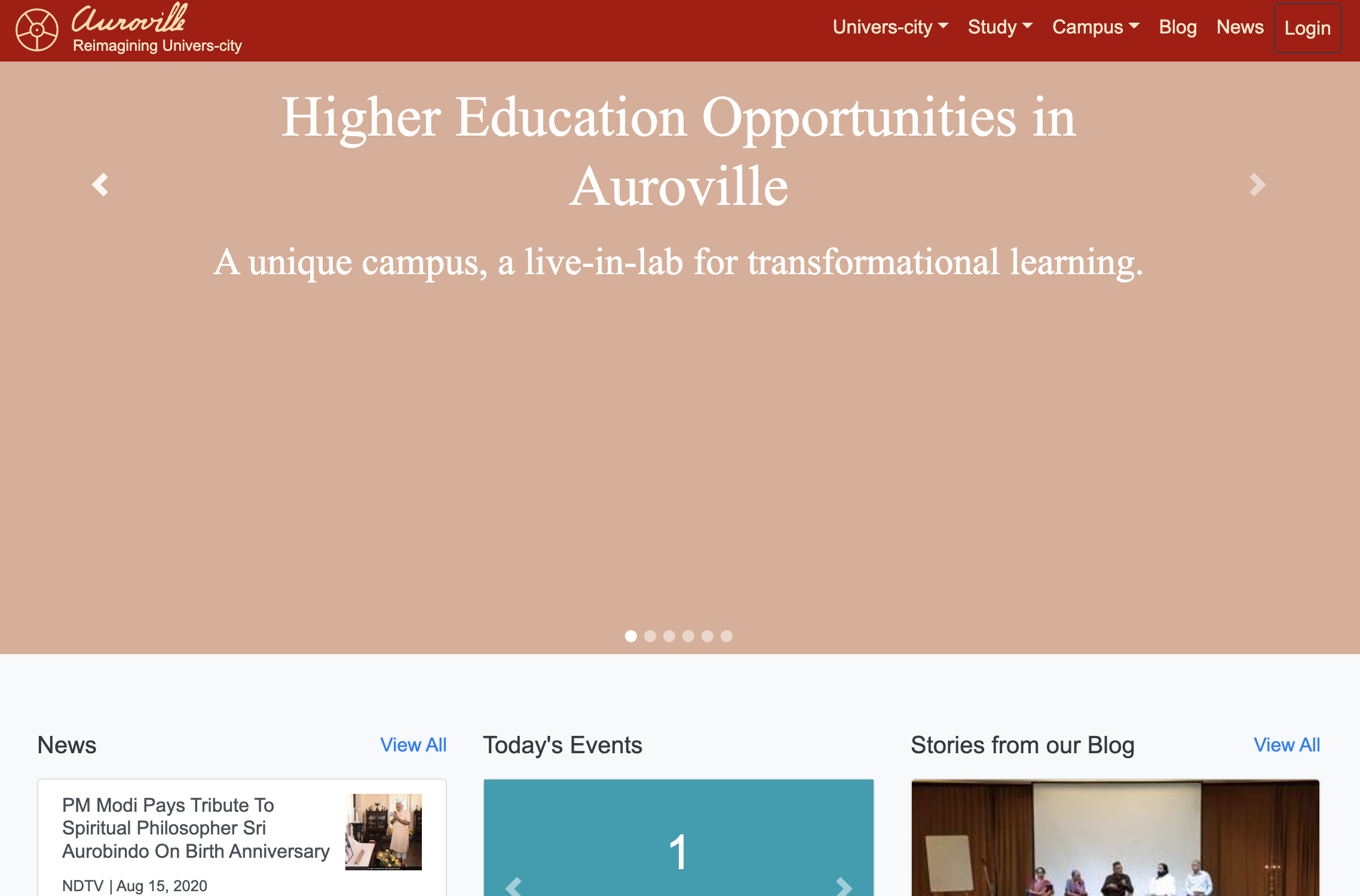 Every year, hundreds of students, interns, volunteers & researchers come to Auroville from around the world in search of an adventurous learning journey. Auroville offers plenty of short programmes ranging from one or two days workshops to programmes lasting many weeks or months.
Contents of these programmes vary from self-development, social development, sustainability, appropriate technologies, healing or arts. These programmes are only doorways to enter and immerse in the field of Auroville where your experience naturally goes beyond the framework of specific programmes.
We have now a website exclusively dedicated to educational opportunities in Auroville.