SAVI - Volunteer / Intern Service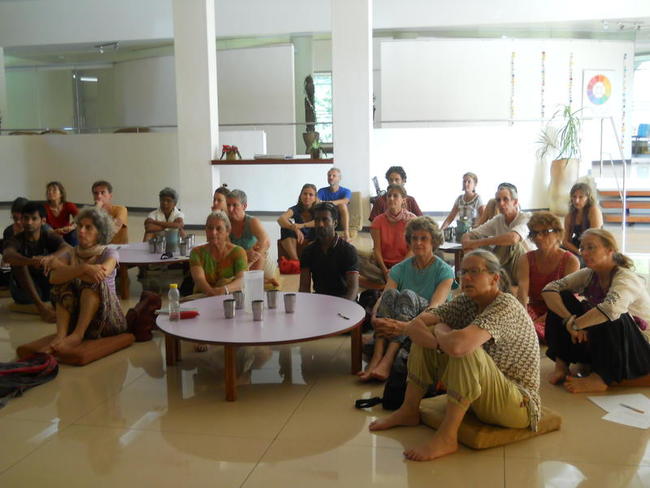 Are you ready to offer your energies and goodwill to Auroville projects?
Savi (Tamil for "key") is a service for students and professionals who wish to participate in and contribute to Auroville. Savi maintains a database of volunteering opportunities, both informal and academic, to help find suitable placements for projects that require specific skills and lots of goodwill. The service supports and assists volunteers in their various needs before and during their stay in Auroville.
Auroville, a place for voluntary missions
Auroville is a city in the making. A desert-like, rural area is gradually changing into a city. It is often called a 'human laboratory'. The vision of Sri Aurobindo and the Mother is its raison d'être. It is a very specific place, different from the many 'eco-villages' and intentional or alternative communities that exist on the planet.
Many people over the years have voluntarily offered their energy and some of them have stayed or come back to stay. To come to Auroville as a volunteer implies that you somehow resonate with the city's aims and ideals; that you are ready to give your energy to its various projects and services and take part in its development.
Savi will help you find just the right environment for your interest, skill and temperament. It offers opportunities for all kinds of projects and activities - ranging from teaching at a school to managing an office to helping run a business or working at a farm. We have identified many activities in Auroville and documented where work opportunities exist. Savi can communicate these "opportunities" to you after receiving your application.
Important:
For non-Indians, long term commitments, from 6 to 12 months, are possible on admission (submitting your profile); Savi will assist you for the visa formalities.
Shorter commitments as volunteers are no longer possible for foreigners, due to Immigration restrictions.
All applicants, regardless of their intended length of stay, are welcome to contact Savi for information on any related issue.
Students, researchers, education
Requests from academic and/or field researchers find their way to Auroville and are most welcome. Savi offers personal support with emphasis on detailed description and background of the purpose and content of the research. The Savi team will introduce you to knowledgeable persons in the field of your research and generally support your stay. Of course, you will be requested to send a copy of your work when finalized, as Auroville archives all academic material for future research projects.
Where to stay
Lodging facilities in Auroville include guesthouses, home-stays and specific volunteer residences. Finding accommodation is not always easy, especially during the cooler months from December till February. You are advised to book long in advance; Savi and many project-holders can help you find suitable accommodation.
Men and women of all countries
Indian visa regulations impose specific conditions for volunteer participation in Auroville projects and activities. Carrying a visa matching the intention of the India-visit is essential. If you are non-Indian and you would like to volunteer in Auroville, Savi requests you to get into touch well in advance of your arrival (2 – 6 months). Savi can advise you on the correct procedures on obtaining a visa.
For information, registration and updating, Volunteers are requested to visit our office at the Town Hall.
Get in Touch
+91 0413-2622121
Monday to Friday from 9.30 to 12.00 in the morning. Location: Town Hall, Multimedia building
Write to us