Security and Safety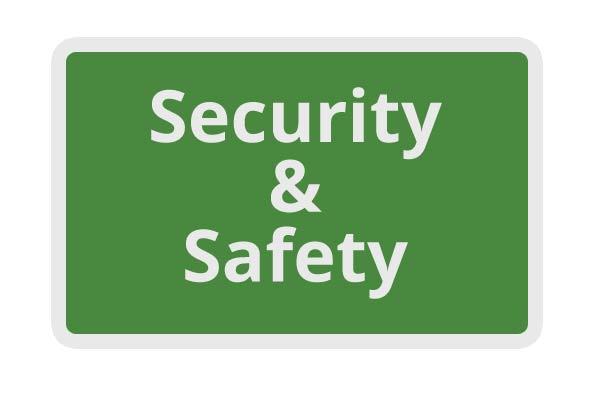 As one explores Auroville it is also important to pay attention to the safety and security aspects as well. To help you remember these, here are a few guidelines and pointers that may be good to note as you explore Auroville.
Auroville is a place where a humble attitude and simplicity are appreciated. Showing off signs of wealth could lead you into trouble!
You can reduce the risk of theft if you follow these simple rules:
Avoid signs of wealth: do not wear jewellery, hang cameras around your neck, or leave laptops, tablets, and phones in plain view.
Take care with bike baskets: you raise the risk of theft if you carry open bags or valuables in the back or front baskets of cycles or motorbikes; zip up all pockets on your bag. Close all fasteners.
Keep valuables in the guest house safe at all times: Your important documents, devices, and cash need safe storage. Make sure about locking your suitcase and bringing a number lock to lock cupboards.
Cultural Clues
Polite behaviour and modest clothes will reduce the risk of harassment.
On the beach: Men and women must show no physical affection in public places, especially on the beach.
Out for a swim: Women and girls need to wear one-piece bathing suits, and a cloth to cover the body. On some beaches and pools, it may be best to go into the water with the cloth on; use your judgement. A sunbath may attract the attention of local men who consider your action an invitation. To avoid risk, cover your body, and don't lie on the beach alone, to sunbathe.
Dress by local standards: Both men and women should wear modest clothes such as long pants or long shorts and tops with sleeves; no short- shorts, bathing costumes, or halter-tops. Men should wear a shirt in public places.
Report theft or harassment problems to your guesthouse manager: when you report events, you help Auroville Safety and Security Team to record patterns of misbehaviour, and help map areas of risks.
Please note that consumption of alcohol and drugs are forbidden in Auroville.
Safety Precautions
Take extra care on Sunday: Sunday, the day off for city-folks, is often the day when 2 or three young men may pile on a motorbike, for tourist-spotting in Auroville, so prefer a quiet day at home on Sunday; also avoid travelling alone on Saturday night.
Do not pick up hitchhikers: do not offer rides to men you don't know; for example, some attacks follow a fake wave-down 'request for help; or a faked road-side injury, so a woman alone - of any age - should not stop if a person waves her down for help on the road; as other people may hide at the road-side; some attacks have followed that call for help pattern.
Don't invite unknown persons into the place where you live: for example, taxi drivers, delivery people or strangers with unusual charm.
Always carry a torch: A head-torch may prove useful or add a LED torch to your key-ring. Night falls quickly in Auroville around 6:30 to 7:00 pm, depending on the season.
Avoid travelling alone at night: go in groups or ask someone to escort you, in particular, on back roads through the greenbelt between Fertile and Utility, and the tar road from Kuilapalayam to Edayanchavadi.
Note: To drive a vehicle anywhere in India, including Auroville, you need a valid Driving Permit. This applies to two-wheelers and all other vehicles.