Kalpavruksha Farm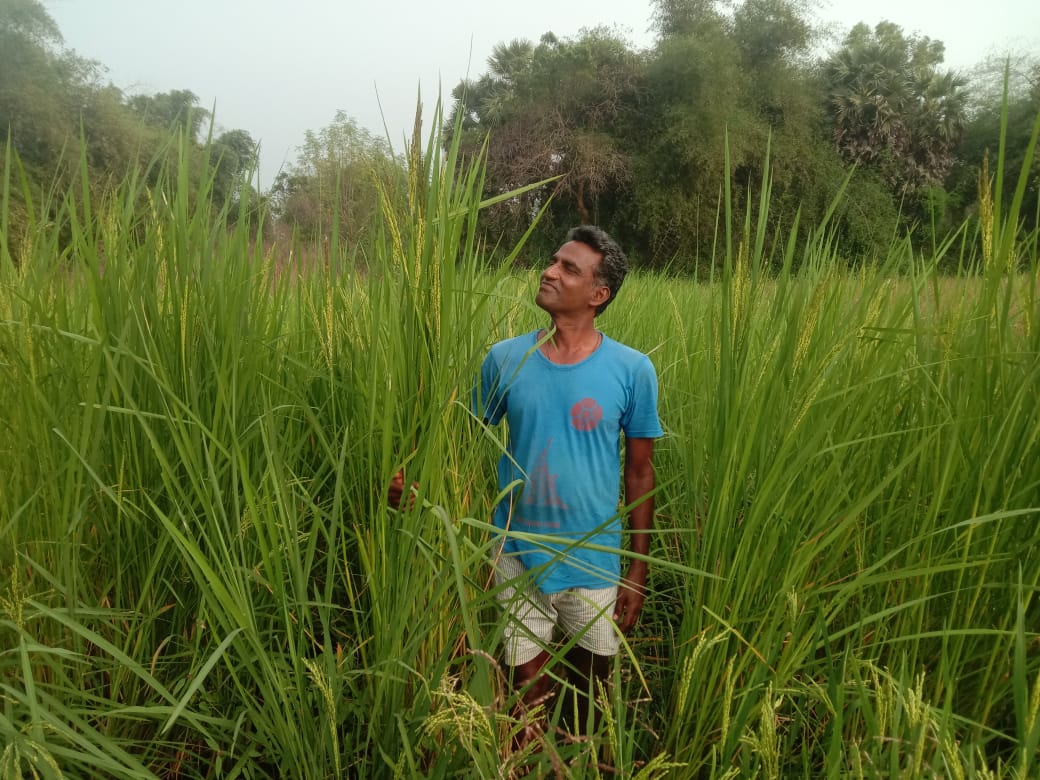 Setup in 2011, the farm is situated very close to Irumbai water catchment tank. Currently, about 9.5 acres of land is under his stewardship of which a portion is under organic cultivation. Ramesh seeks to make the farm ecologically and financially sustainable. He aims to revive traditional crops such as millets, indigenous varieties of rice and sugarcane.
Passion for Organic Rice Farming
Coming from a farming background involved in the tradition for over 200 years, Ramesh the steward at Kalpavruksha is determined to overcome the many challenges that the farm throws at him. A passionate rice farmer, he has travelled to learn organic farming practices that can be effectively implemented at Auroville. Be it using a fermented mixture of cow dung, urine and jaggery to produce organic pesticides or experimenting with a variety of basmati rice which is usually grown only in northern India. , Ramesh is determined to produce high-quality food for the Auroville community.
He is among the only 2 farmers growing sugarcane in Auroville and believes it has the potential to deliver good commercial returns due to the rising demand for organic additive-free jaggery.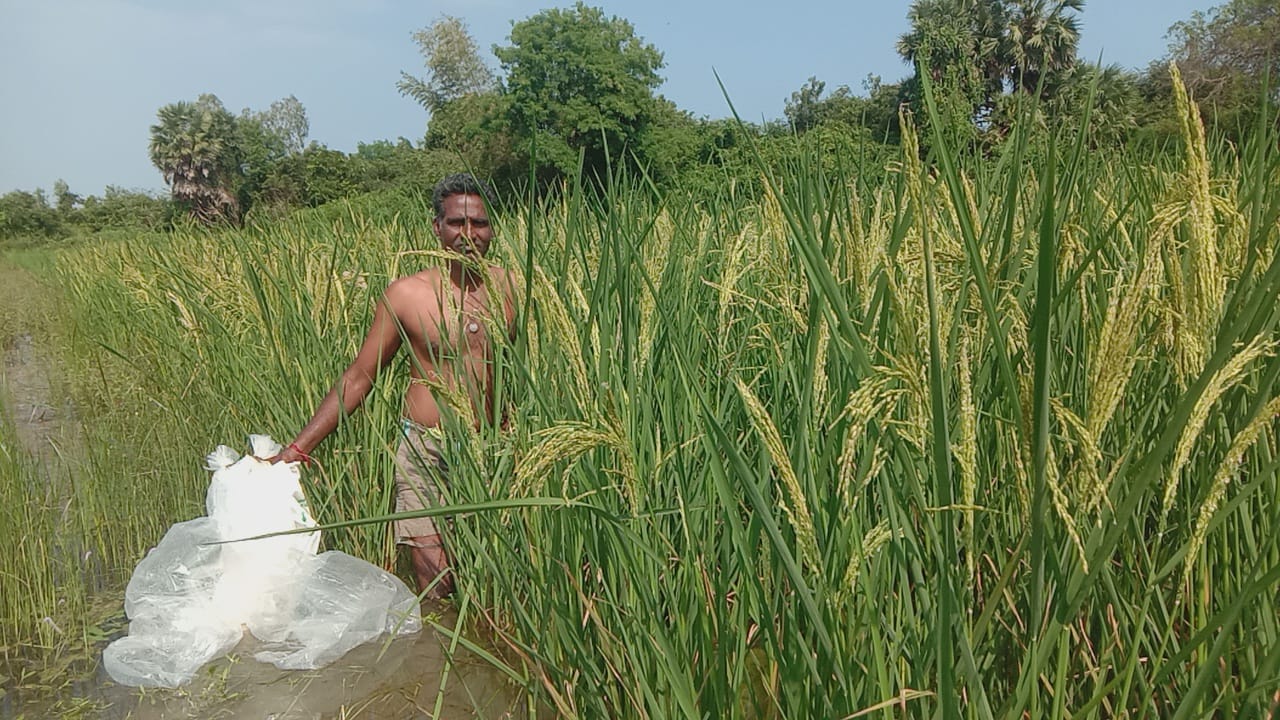 About Kalpavruksha Farm
The farm has 3 levels based on height, of soil each having varying water content - lowland, midland and highland that allows for the production of different crops such as paddy, sugarcane and millet respectively. Millets are a traditional crop and Ramesh is determined to bring back the spotlight on this miracle grain which is full of fibre, protein and delivers a satiating experience for the consumer. He plans to process the millets into cookies and other food products.
Sugarcane is another favourite, the variety grown here is organic and contains higher sucrose and glucose than ones found elsewhere.
The crops here are rotated to ensure sustenance for the soil. Sugarcane, a 10-month crop, is harvested in April or May and covers 3-4 acres of midland area. Paddy, a 6-month crop, is harvested in July in the 1.5-acre lowland area. This yields about 15-20 bags of 75 Kg rice each year. Peanuts, 6 different varieties of banana, pulses and sesame seeds used for oil production are also grown here.
The farm also has a few cows and poultry. The lowland regions which are waterlogged at most times also allow the breeding of native fish varieties.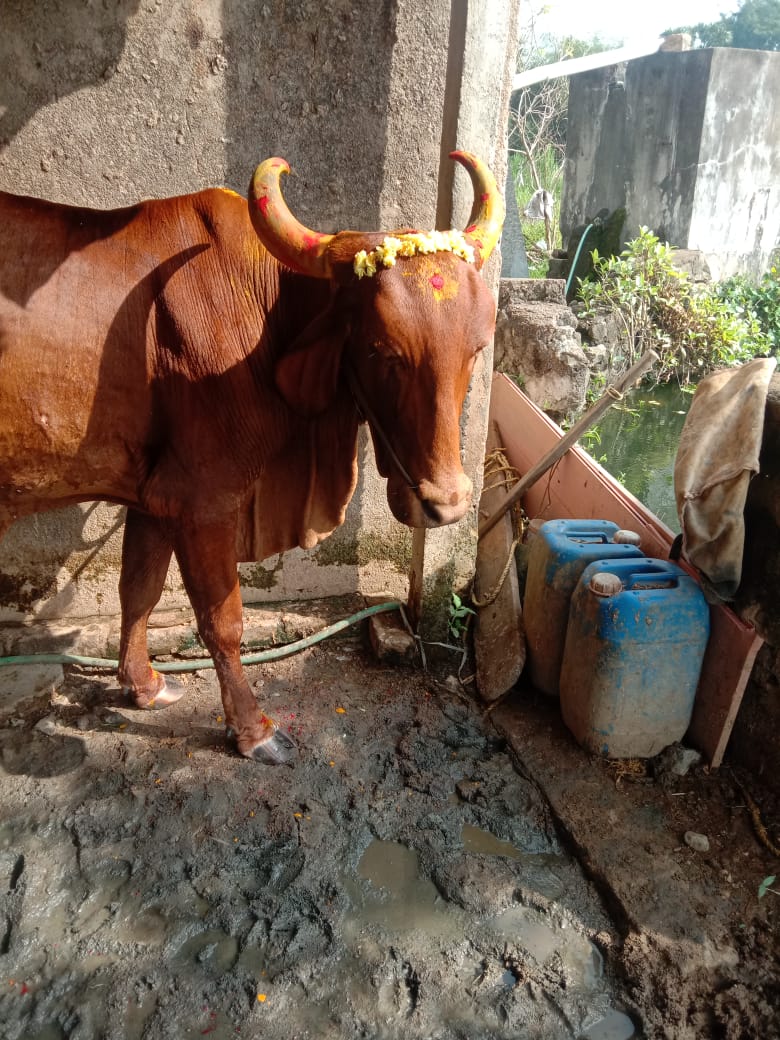 Support Kalpavruksha
Kalpavruksha Farm is a single-handedly managed project. Experts and volunteers from the areas of fundraising, agriculture, animal husbandry, engineering, construction, ecology are most welcome to support Manasavam to improve its productivity and make the farm more self-reliant and sustainable.
As with most farms across the region, Kalpavruksha is in need of essentials to take forward the vision of Ramesh. A caretaker house has to be set up; the torrential rain calls for building a cowshed for the cattle. A storeroom for the produce, tractors for ploughing, solar and light systems to be put in place to fulfil the electricity requirements of the farm.
To volunteer & support Kalpavruksha, contact Ramesh using the details in the contact section below.