Last updated: 6 Aug, 2015
First land acquisition with Acres for Auroville donations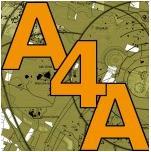 Acres for Auroville
It gives us great pleasure to announce the first land acquisition made possible by the Acres for Auroville campaign, a joint action of Auroville International with Lands for Auroville Unified – LFAU.
A4A was launched on 15th August 2014 with the explicit purpose of purchasing the remaining unsecured plots in the Matrimandir Area and the International Zone. A period of 10 months has passed in which this action has grown, gained strength, and become an integral part of Auroville. It has inspired acts of unity within Auroville's worldwide "family" of supporters, wellwishers, and followers of Sri Aurobindo and The Mother's vision of a new possibility for humanity.
This new plot of Auroville land is located in the Peace Area, as promised, just adjacent to the Matrimandir - the soul of the city - and its gardens. It brings a vital element to the crucial consolidation of Auroville's land.
We express our great thanks to the Land Board for their successful realization of this acquisition. To all of you who have understood the cause and donated for it, we express our sincerest thanks. We know you feel as gratified as we do.
We are deeply grateful to the family of landowners who has made this possible.
Looking forward to more good news in the future for Auroville land consolidation,
In solidarity and with the firm belief in Auroville's radiant future, Aryadeep, Mandakini, Sigrid, Jothi of the A4A Team
Please specify "ACRES FOR AUROVILLE" via:
Auroville Unity Fund (checks or banktransfers)
Auroville Donation Gateway (credit or debit cards) www.auroville.com/donations/
Auroville International www.auroville-international.org. See COLAAP for tax deductibility: www.colaap.org
ACRES FOR AUROVILLE - Update N° 4
A4A's goal is to help acquire the remaining plots missing from the Matrimandir Area and the International Zone. And the flowers in the Matrimandir Gardens and at the Unity Pavillon in the International Zone remind us, in the Mother's messages for each one, that aspiration, harmony, and perserverance have a power - the power to mold and influence circumstances:
- Power of Effort (Effort of Auroville): Effort well-directed overcomes all obstacles
- Power of Perserverance: Perserverance overcomes all obstacles
- Power of Collective Aspiration: A harmonious collective aspiration can change the course of circumstances
We are happy to announce that we are now at 70% of our fundraising goal! Since our last campaign update, Acres for Auroville has received 90 new donations – first-time donors, repeat donors, generous amounts, modest amounts – all from the heart and sent in the spirit of unity. Some of the donations have come from creative personal initiatives with the public and among friends, providing inspiring examples of solidarity as well as dynamic support for enlarging the network of collaboration. This result has happened in just 7 months since our kickoff on Sri Aurobindo's birthday, thus confirming the truth of the message of the flowers!
Solidarity has the power to enrich us, as well as serve Auroville. One donor wrote:
"When I received my donor package for contributing to the purchase of land in Auroville,
I was filled with beautiful emotions. Especially moving was the packet of red earth."
So, let us continue together in this spirit of aspiration, perserverance, and collective harmony!
May our unity give Auroville the power to mold the circumstances that are needed for its harmonious development, and for building the Mother's Dream! We invite you to join us in A4A's collective gift for Auroville's 50th birthday – the means for acquiring the land!
In solidarity for the City of Dawn
Aryadeep, Mandakini, Sigrid, for the Acres for Auroville Team
Please specify "ACRES FOR AUROVILLE" via Auroville Unity Fund (checks or bank transfers), Auroville Donation Gateway (credit or debit cards) www.auroville.com/donations/, Auroville International www.auroville-international.org. See COLAAP for tax deductibility: www.colaap.org
Auroville, November 24th, 2014
Dear Friends,
One way to understand human existence and the relevance of Auroville is the image of a flowing river. Just as a mighty river flows through myriad lands to ultimately reach the great ocean, the life of humanity flows through myriad stages of evolution, destined to reach the great ocean of Truth, the Supramental creation. And Auroville is meant to guide, to inspire, to hasten this great flow for humanity. If we accept this view, then it is easy to understand that contributing to Auroville is to contribute to the human journey and its evolution towards this marvellous destiny!
The significant day of 24th November is known as a Victory or Siddhi Day in Sri Aurobindo's yoga for the Earth, which opened the path to the Supramental descent. This occasion offers us an opportunity to renew our commitment and celebrate our collaboration. One way to do this is to join, or join again, the Acres for Auroville action – a dynamic collaboration between Lands for Auroville Unified-LFAU & Auroville International for securing the City of Dawn's territorial integrity.
The first occasion, which also marked A4A's inauguration, was on August 15th when this vital action got off to an excellent beginning. So far, A4A has received donations for acquiring three plots of different sizes which are in various stages of finalization. If this positive path continues, our first acquisition should be officially registered as part of Auroville by the time you read this letter!
So, this message and the accompanying flier are to remind you that, if your circumstances permit, November is an appropriate time to express your solidarity.
If you wish to contribute towards this action for the harmonious and beautiful development of Auroville, you can donate through www.auroville.com/donations/ (using the "Acres for Auroville" button), by check or bank transfer via the Auroville Unity Fund specifying "Acres for Auroville" (information on www.colaap.org) or through the Auroville International center in your country www.auroville-international.org
Already-registered donors can use their confidential codes to follow the progress of the campaign by logging in to www.colaap.org/letmein-admin/
With confidence in Auroville's bright future,
Aryadeep Mandakini
for the ACRES FOR AUROVILLE team
Phone : + 91 413 2623699 Fax: +91 413 2622055 E-mail: lfau@auroville.org.in
www.colaap.org
Download
A4A_Update_N°_3_January_2015.pdf