Covid News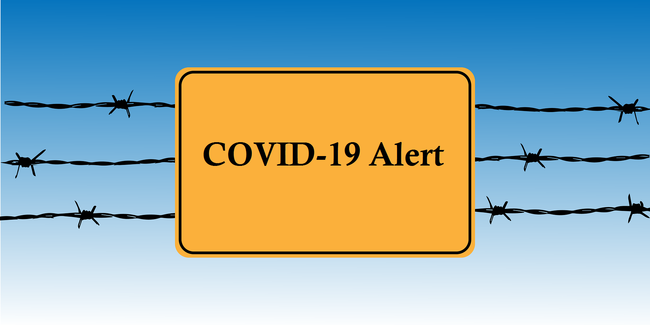 As the world grapples with the pandemic, at Auroville, we strive to ensure the safety of its residents and guests. All safety precautions are taken and rules and guidelines are followed in a responsible manner by all Aurovilians.
New Government Guidelines
and official communications from the Working Committee
[covid19-bulletin] New Covid Guidelines dated 02.03.2022
Thu, 3 Mar,


Dear Community Friends,
The Honourable Chief Minister of Tamil Nadu has issued a new press release on 2 March 2022.
The ban on social, cultural and political gatherings, which has been in effect so far, was lifted from 03.03.2022.
All other restrictions are also waived except for marriage that are allowed with a maximum limit of 500 people and funeral that are allowed with a maximum number of 250 people
The official Tamil text of the press release of the Honourable Chief Minister and the English translation are available at this link. We will update as and when there are new guidelines issued.
Please, remember to continue applying all due precautions of wearing masks and maintaining distance when interacting with others and in public spaces/facilities, and regularly washing hands or using sanitiser.


With best wishes to all,
The Working Committee
(Anu, Arun, Chali, Hemant, Partha, Sauro, Srimoyi)
Note from Sante' Coordination
11 Feb 2022,
This is an update on the current Covid situation in Auroville. The new Covid variant spreads rapidly yet the intensity of symptoms is lower and the period of illness is shorter. The symptoms at times are mistaken as a common flu so people move around with it. There have been some cases in Auroville, but we have information only about those who contacted us and only their names were entered into the quarantine list. Other people have not informed us and managed on their own.
We recommend people who have even minor symptoms to take the necessary precautions and restrict their contacts with others in order to prevent the spread. If symptoms persists beyond 5-7 days, contact doctors at Santé or the Health Centre over the phone and get a consultation. The doctors will advise you about next steps and if tests are required, the coordination team will facilitate the test based on the need and advice of the doctors. Currently, health experts feel doing RTPCR tests for symptoms doesn't add much value as the rate of positivity is very high and the incubation period is short.
We do have rapid test kits that could be given based on a doctor's advice or if you contact the Santé Coordination team. These tests are just to assess if people are positive, mostly for the aged and people with other health problems. Situations when a PCR test is necessary are given below.
If you need to leave India and fly abroad, or you would want to have RTPCR for any reason, you can do it at your will. For a home collection, you can contact Santé Coordination for a reference or do it at a lab of your choice. The cost for home collection is fixed at Rs 1500 with a barcode report within 24 hours.
(Please note that if the test is prescribed for medical and therapeutic reasons by a doctor in Santé or the Health Center, the cost of the test may be refunded at the discretion of the Auroville Health Fund and BCC.)
Address of Government Facility:
Kiliyanur Community Health Centre– Near Bypass Road Thailapuram, 4147-235255: Timing 9 am- 1.00 pm. Location : (https://goo.gl/maps/)
If you have any questions or need clarification, please write to santecoordination@auroville.org.in or WhatsAPP 801205151
With regards,
Santé Coordination Group