Last updated: 28 Oct, 2021
The International Advisory Council (IAC)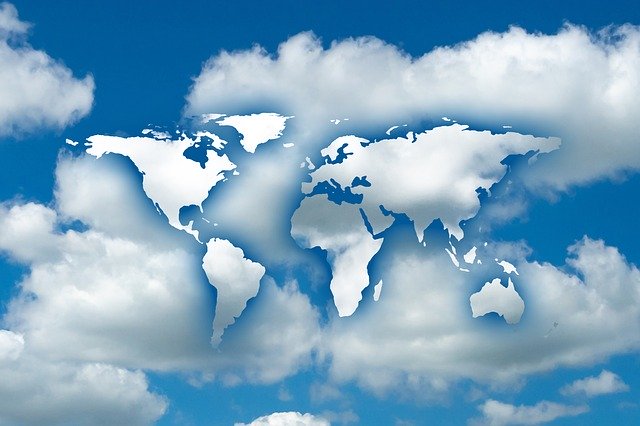 The International Advisory Council of the Auroville Foundation consists of not more than five members, nominated by the UNESCO unit of the HRD Ministry of the Government of India from persons who in its opinion are devoted to the ideals of human unity, peace and progress. The members of the International Advisory Council meet once a year in Auroville.
The powers of the International Advisory Council are advisory only. When giving advice to the Governing Board, the Council endeavours to ensure that the ideals for which Auroville has been established are encouraged, and that the residents of Auroville are allowed the freedom to grow and develop activities and institutions which further the aspirations and programmes envisaged in the Charter of Auroville.
The MINISTRY OF EDUCATION (Department of Higher Education)
with the RESOLUTION in New Delhi, the 11th October 2021
No. 27-9/2012-UU (Pt.3) 1.
In terms of sub-section (1) of Section 21 of Chapter III of the
Auroville Foundation Act, 1988, the Government of India hereby re-constitutes the Auroville International Advisory Council as follows:
1. Ms. Dena Merriam Founder & Coordinator, Global Peace Initiative for Women
https://www.denamerriam.com/bio


2. Ms. Gabi Gillessen, President, European Union of Yoga
http://www.roottolight.com/?page_id=147

3. Mr. Hasmukh P. Rama, Founder Chancellor, AURO University, Surat
https://lagracecenter.com/organization/

4. Mr. Michel Danino, Visiting Professor, IIT Gandhinagar
https://iitg.academia.edu/MichelDanino

5. Mr. David Frawley, American Hindu scholar.
https://en.wikipedia.org/wiki/David_Frawley

2. The Chairman of the Council shall be elected by the members of the Council from among themselves.
3. The term of office of the members shall be for a period of four years from the date of this Resolution. The members shall serve in an honorary capacity.
4. Secretary, Auroville Foundation would be the Ex-Officio Secretary of the Auroville International Advisory Council.


Former members of the International Advisory Council are:
Sir Mark Tully, British Indian-based journalist and commentator, born in Calcutta, has been BBC's India correspondent for 22 years, and awarded a knighthood in the British Queen's New Year's honours list in 2001;
Dr. Vishakha N. Desai, President Emerita of Asia Society, member of the USA's National Museum & Library Services Board, Special Adviser for Global Affairs to the US President and Professor of Practice at Columbia University, Senior Adviser for Global Policy & Programs, the Solomon R. Guggenheim Foundation;
Mr. Julian Lines, Executive Director of Auroville International and President of Matagiri Sri Aurobindo Center, also serving on the Board of the Nakashima Foundation for Peace;
Dr.Shaunaka Rishi Das, Director of the Oxford Centre for Hindu Studies, Hindu cleric, lecturer, broadcaster and Hindu Chaplain to Oxford University;
Dr. Kabir Shaikh

, is the former Director of the Mahatma Gandhi Institute of Education for Peace and Sustainable Development, UNESCO's Category 1 Institute for Asia and the Pacific headquartered in New Delhi. He previously was Director of Education for the United Nations Relief and Works Agency UNRWA/UNESCO for seven years. For the past 40 years he has worked in Education in England for which he was awarded a CBE.

Mr. Doudou Diène,

special rapporteur to the U.N. on racism, racial discrimination, xenophobia and related intolerance and director of intercultural, inter-religious dialogue and peace culture at UNESCO;

Dr. Marc Luyckx Ghisi,

a theologian, researcher in global cultural transformation; previously advisor to the presidents Delors and Santer at the European Commission;

Prof. Michael Murphy, California USA, co-founder and Chairman of the Board of Esalen Institute and author of four novels.
Ms. Mary E. King, President Global Action, Inc., Washington
Dr. A.T. Aryaratne, President Sarvodaya Shramadana Movement, Sri Lanka;
Mr. Kireet Joshi;
Prof. Diana Eck, Professor of Comparative Religion and Indian Studies at Harvard University;
Prof. Norman Myers, CMG, environmentalist;
Prof. Amartya Sen, Indian Nobel laureate and economist;
Mr. Maurice Strong, former Secretary-General UNCED;
Dr. Ervin Laszlo, Director World Future;
the late Mr. J.R.D. Tata, foremost Indian industrialist;
Snr. Federico Mayor, Director General of UNESCO;
Mr. Bertrand Schneider, Secretary General of the Club of Rome;
Mrs. Hanne Strong, President Manitou Foundation;
late Mr. Nani Palkhivala, eminent Indian lawyer.