Last updated: 26 Jun, 2015
Tell Me, My Friend, What is this Auroville?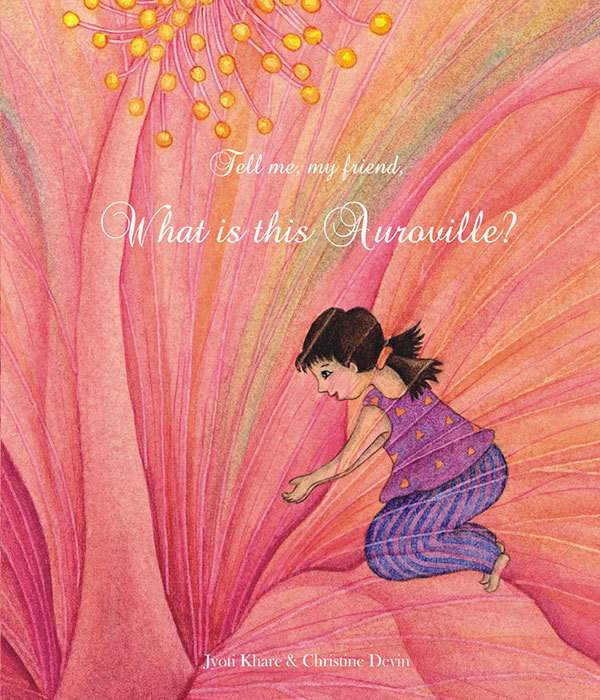 by Jyoti Khare & Christine Devin
"Once upon a time, there was a great Banyan spreading its branches on a deserted land. He was the only tree for miles around, which is why the few birds bold enough to venture thatfar enjoyed sitting in the coolness of its foliage. When the season came they gorged themselves on its delicious red fruits. When the birds left, the Banyan felt lonely and slightly bored on that silent land."

The beginnings of Auroville and its inner meaning told in the manner of a tale for children.
Published by: Auroville Press & SAIIER, 2012
Format: Softcover
Dimensions: 26 x 30cm
Language: English
Pages: 40