Sustenance Farm
Upholding the Tradition of Sustainable Organic Farming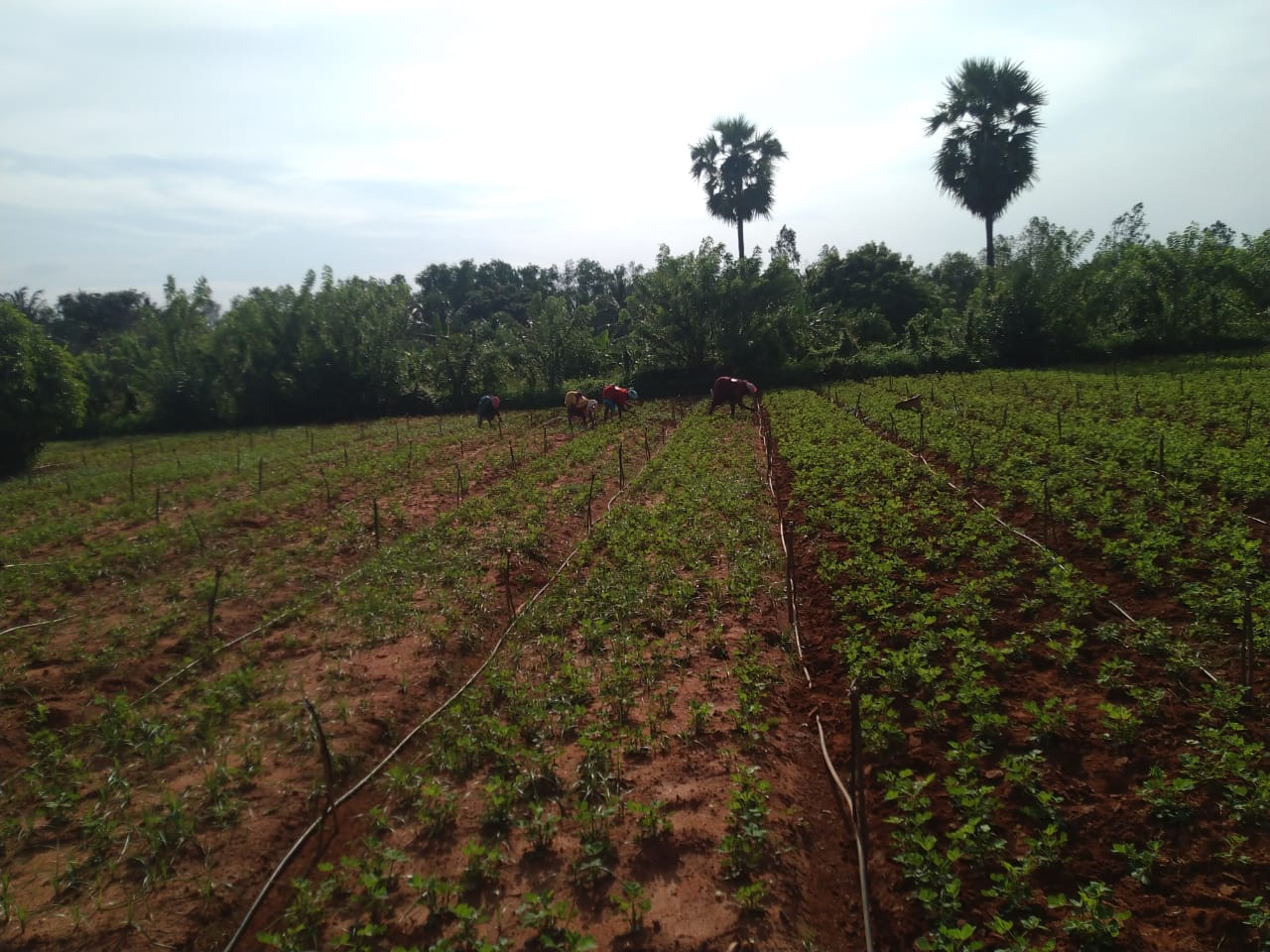 Sustenance Farm, spanning approximately 4 acres, is an initiative started in Auroville in 2009 by Ramalingam. He introduces the concept of sustainable organic farming co-existing with nature while also focusing on increasing productivity. The Farm indulges in an intensive cultivation of land in a scientific manner using all the knowledge available in soil, water and resource management. The Sustenance Farm is a principle-driven farm with a handful of workers under the stewardship of Ramalingam, the principle being sustainable organic farming with minimal disruption of nature. It stands true to its name and is a model farm for those who believe in organic methods of farming.
"Excellent farm for a nice breakfast and lunch and to buy some good organic vegetables and fruits. Very nicely run. Sincerely liked the simplicity and the hospitality. A must visit place at Auroville"
Sustenance Farm is a 4-acre farm in Auroville which experiments upon, and designs strategies in sustainable agricultural practices to be implemented and imparted to all. Akshaya Café, the farm's initiative to provide affordable organic food is a popular eatery among the Aurovillians, locals and visitors.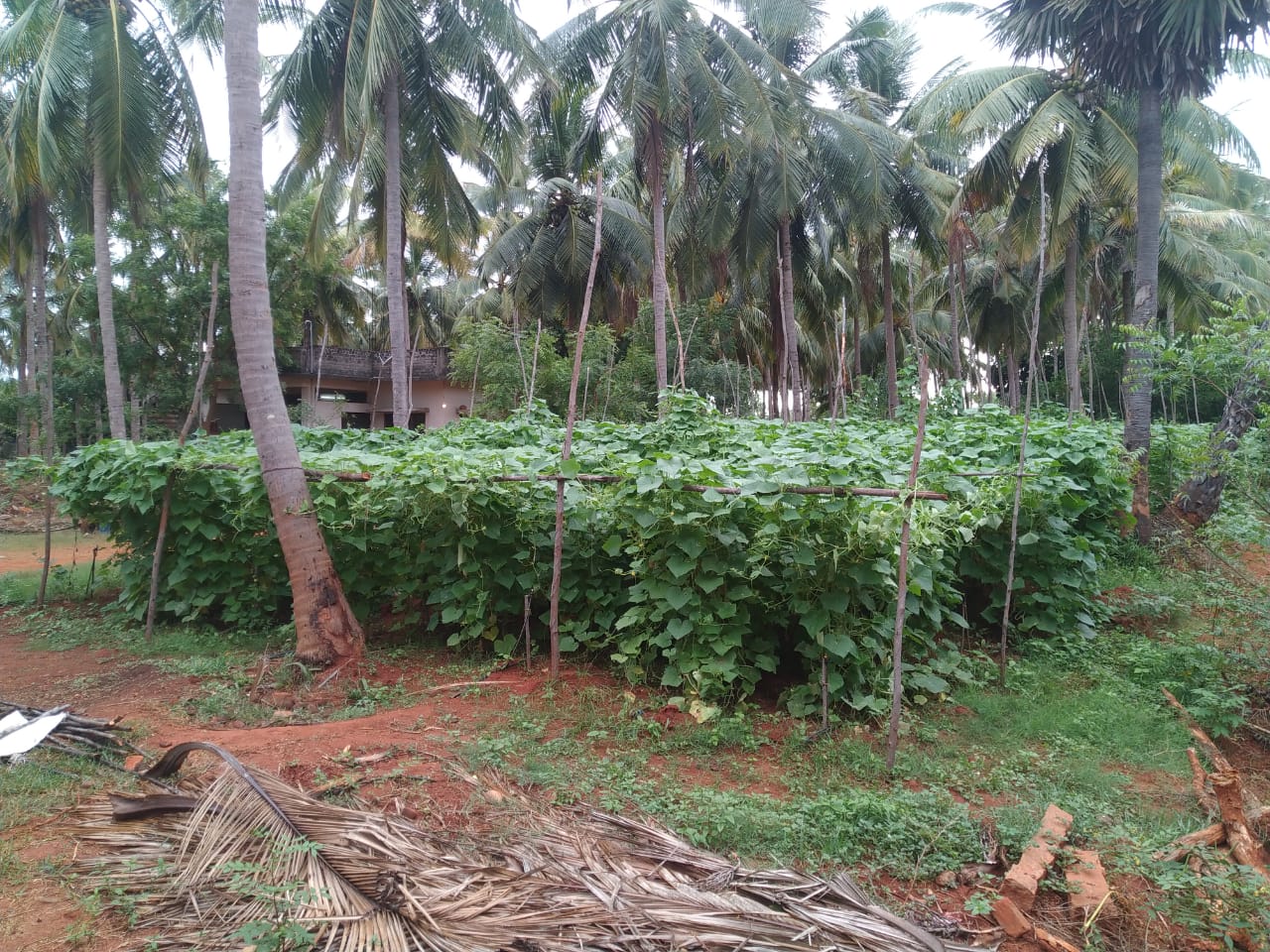 Vision of Sustenance Farm
The aim of the farm is to produce healthy food for the residents of Auroville. Sustenance Farm aspires to preserve indigenous knowledge, promote scientific farming techniques and sustain farming traditions while focusing on sustainability. The goal of the farm is to work on improving soil fertility and productivity while making it sustainable. Continual work, as well as strategies, are being developed including the installation of a solar pump etc. to facilitate intensive cultivation of the land.
Food production remains the priority of Sustenance Farm followed by sustainable agriculture. This was bound to lead to surplus production to tackle which, the Farm Kitchen was initiated where experimentation in the domains of food and recipes is done.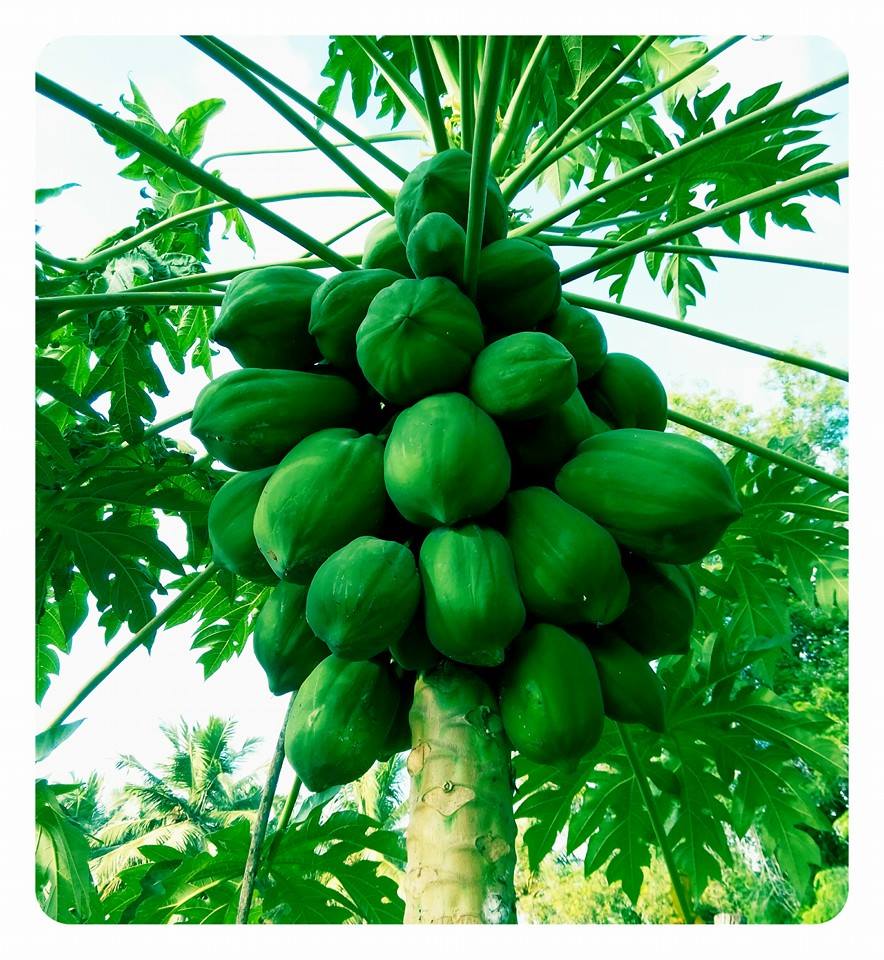 What Does Sustenance Farm Offer?
A platform for scientific farming techniques and sustainable organic agriculture
Affordable, wholesome meals at the Akshaya farm kitchen.
Organic fruit and vegetables for the Auroville community
The Sustenance Farm offers itself as a model farm for productive organic agriculture where every aspect of organic farming techniques including soil management, natural pest control, crop rotation and other organic methods of farming are implemented.. The farm explores the concepts of beneficial microbial interaction, efficient water harvesting, soil management, nutrient recycling (to prevent resource losses), soil-fertility management and natural pest control to mitigate losses accrued due to unfavourable environmental factors like the microclimate. In the future, the farm hopes to be a training and education centre for productive organic farming.
The farm grows a wide range of seasonal vegetables and fruit. A few cows are also being maintained on the farm which provides manure used to fertilize the soil. Some of the farm produce is supplied to Foodlink distribution centre while the rest is sold to various other clients.
The farm kitchen, which is part of the farm, serves simple, affordable wholesome and healthy food made from the produce of the farm to more than 50 people every day. A delectable fare of Thalis with rice, sambhar, rasam, vegetables, chutneys, juices served on banana leaves, breakfast items like dosas etc satisfy the nutritional as well as gustatory needs of many locals and guests who come to Sustenance Farm. As Ramalingam says "We try to give food that suits the body, that can be digested easily and is healthy for the consumer. We rotate the daily healthy vegetables like bitter gourd, banana stem, banana flowers, agathi keerai, etc in our meals." "Akshaya Café is not a restaurant. It is a farm Kitchen" emphasises Ramalingam as he extols the fact that food is not wasted in Akshaya Café since it is produced and cooked consciously and served as 'prasad'.
Sustenance Farm also plans to initiate a processing project in the future to make fruit jams, preserves, peanut butter etc with the surplus farm produce. Ramalingam intends to call it a 'Food Research Centre' where he would employ his experience as a chef in experimenting and developing new recipes with local cereals and a cosmopolitan influence to suit the taste buds of all. Ramalingam says "We want to become a place to come and learn everything about food, which includes growing, processing and cooking,"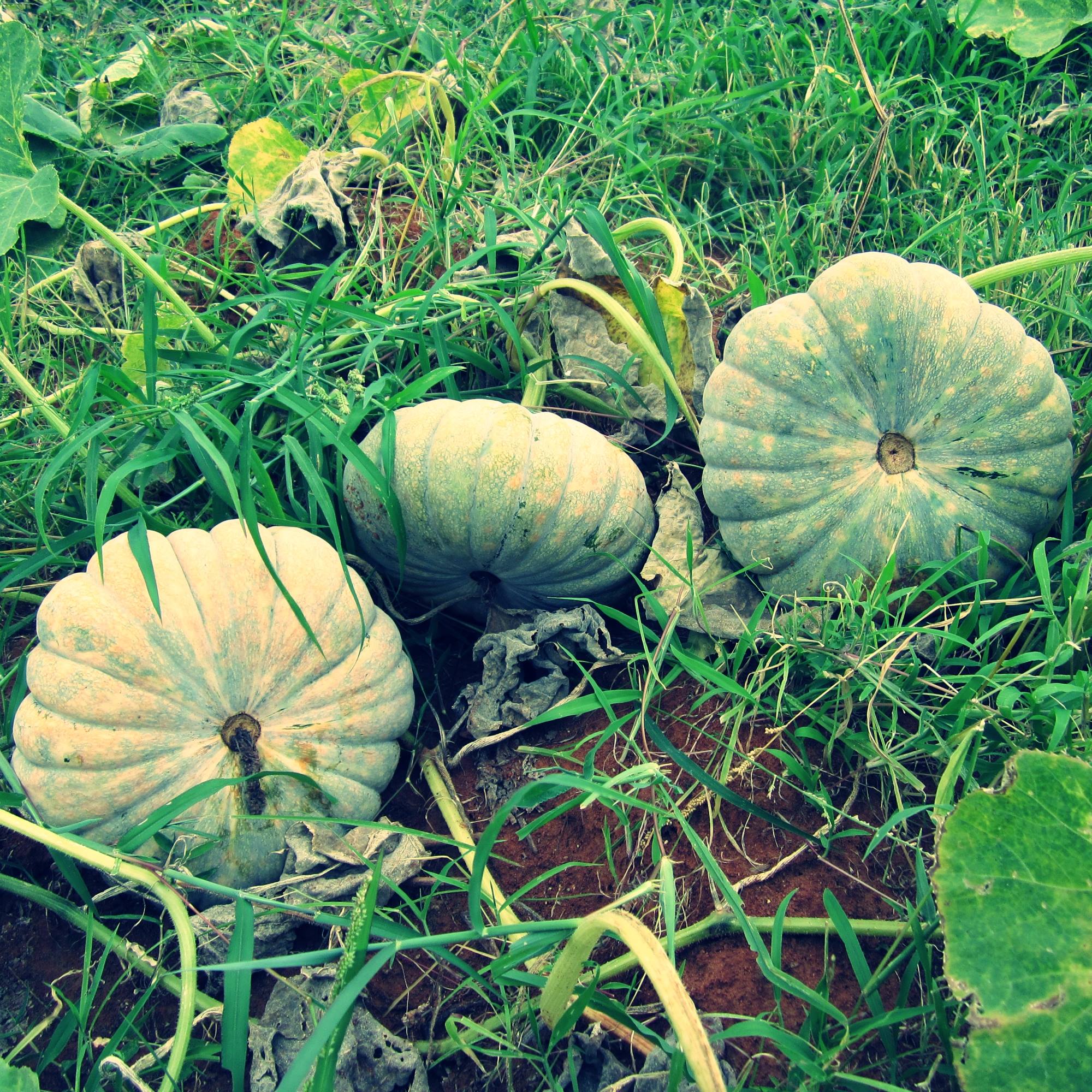 History of Sustenance Farm
The seed to Sustenance Farm was sown by Ramalingam, a man with a genuine aspiration to establish a farm and eatery, who stepped into the Auroville community in 1984 and immediately got involved with the vision of Auroville. It was when Ramalingam's place on a beach in the Gokulam community was destroyed by the Tsunami in 2004 that he was allotted 4 acres of land which after all the initial hiccups was finally made cultivable only by 2009.
Ramalingam recollects that the area where Sustenance Farm now stands was a cashew grove which then deteriorated into a bushland over the years. The hard red soil added to the woes of anyone who tried to farm in that territory. Under the guidance of K.Mahadevan, a retired Deputy Director of Agriculture, Pondicherry, the Sustenance Farm came into existence. Ramalingam toiled incessantly – clearing the land, tilling, cultivating and so on in a repeated manner.
Upon Mahadevan's advice, the land was cleared with a bulldozer, spread rich compost across the land and ploughed and cultivated crops over it. The new farm was made from scratch, not randomly but in a scientific manner using technological advances in the field of agriculture. A rotor system was used to mulch the plants then, and the land was divided into 8 parts, raised with a pit system before sowing the plants.
Pulses and cereal crops like cow-pea, green gram, black gram and mustard were grown in the beginning. Today vegetables like pumpkin, shake gourd, cucumber and bitter gourd along with banana, papaya, spinach, mint, and lemongrass is grown on the Sustenance Farm. Since there was no water pump, an indigenously designed irrigation system with sprinklers serving as a portable pipe with lines for water, made by Ramalingam was used. With this novel contraption, the crops were well nourished, and the yields increased tremendously. With the water scarcity in Auroville, Ramalingam plans the crop schedule in detail so as not to pump too much water and by using the rains as their primary source of water. Rainwater harvesting also helped in collecting the excess rainwater in a channel around the farm and then pools it in a big reservoir which in turn recharges the groundwater.
A barricade had to be put up around the farm when in 2018 a group of boars went on a rampage and destroyed the entire and some infrastructure. However, as Ramalingam says "But when one lies with nature, one has to accept everything." A passionate farmer, Ramalingam remains enthusiastic about the farm as he was on the day he envisioned it.
The farm has expanded a lot since its inception in 2011 with its primary focus on organic farming without disturbing nature and increasing productivity using natural methods of farming.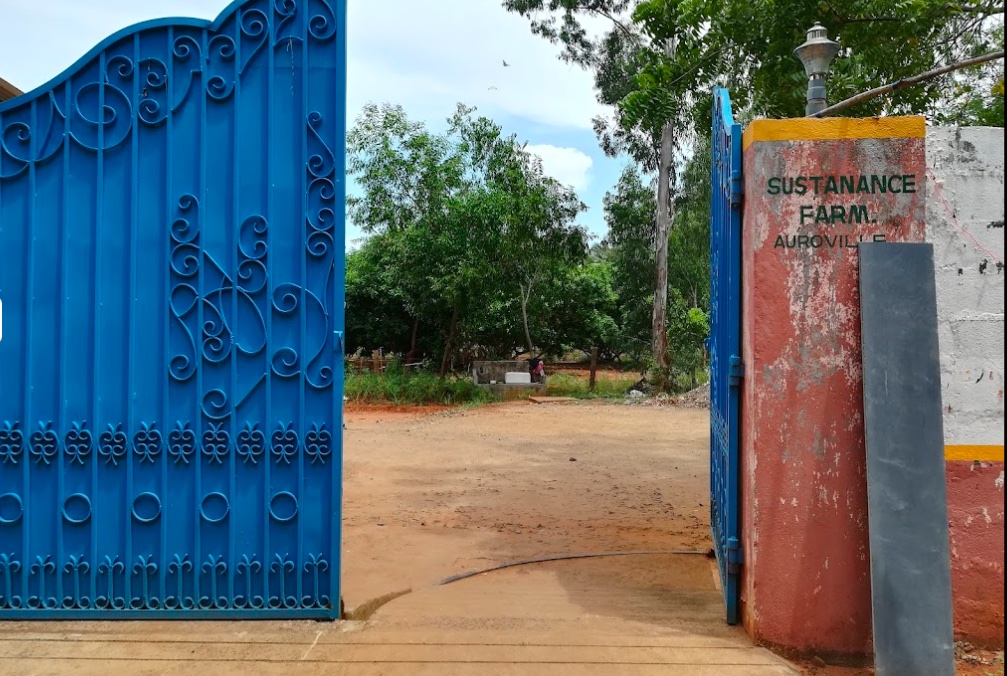 Support and Volunteer at the Farm
Volunteer at the Farm
To volunteer at the farm, connect with avsusten@gmail.com; +91-94433 85663
Eat at the Akshaya Farm Kitchen
Restaurant timings: 8am - 4:30pm. Lunch timings: 12noon - 3pm. The restaurant serves food freshly cooked with vegetables from the farm on green leaves. Food is not wasted in Akshaya Café since it is produced and cooked consciously and served as 'prasad'.
Donate Towards the Farm
Contribute financially to the development of infrastructure, to help Sustenance serve organic, healthy food for all. Donate here: https://donations.auroville.org/