Last updated: 15 Jan, 2022
Surya Performance lab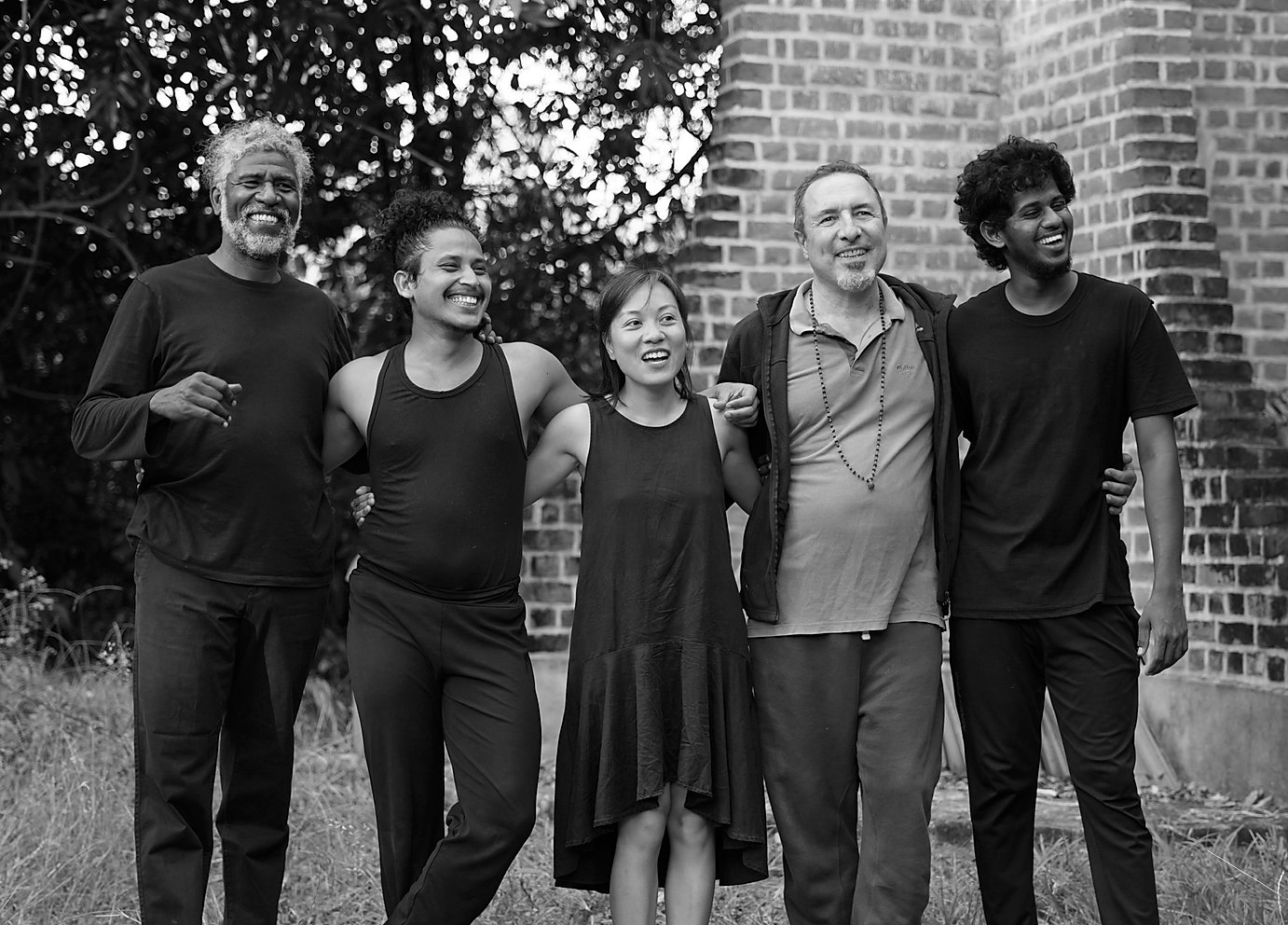 Surya Performance Lab
A dance theatre activity under Auroville Art Service

Surya Performance Lab based in Auroville ( South India) was founded in 2016 by Phillippe Pelen & Thierry Moucazambo with the guidance of Barbara Paschinger and the assistance from Gopal Dalami. It is a dance theatre group of fully dedicated artists from different parts of India and the world.
We explore body memories and we work for the decolonization of the mind and the body to experience a free and authentic expression, acting and dancing.
Inspired by the Integral yoga of Mother and Sri Aurobindo, and the indigenous culture, also by new discoveries in the field of energy, body-mind consciousness, we create a contemporary expression and art, a dance and theatre linked to nature , planet and living.
We research, create, perform, tour and offer workshops and training programs.( theatre, dance, personal development, energy).
Our website Address: https://www.surya-performance-lab.com/
Our Mobile number: Thierry - +918903869078 (WhatsApp)
Email - suryaperformancelab@auroville.org.in
Youtube Channel: https://youtube.com/channel/UC3pA6PgT43j_6pXxBzf5onA
Facebook:https://www.facebook.com/suryaperformancelab/
Instagram: https://www.instagram.com/surya_performance_lab_
Twitter: https://twitter.com/LabSurya
https:www.youtube.com/embed/6VHDO2W5V2w
Enter the video url