Overview of Social Enterprises in Auroville
Most of the approx. 230 active social enterprises originally started off in order to fulfil a certain need of Auroville, either mechanical engineering needs, software services, recording music, to pioneer new technologies or simply to generate money. For example, Auroville produces a world-class wind pumping system, the need for which arose in the 1970s to pump water to nurture the afforestation efforts of the Auroville bio-region. Now, this technology has been constantly improved, innovated and commercialised, meeting the needs of Auroville and elsewhere in India.
Similarly, many other enterprises have moved in a cycle of needs or new technology, stabilising the product through in-house research and use, leading to commercialising the technology or goods for outside use.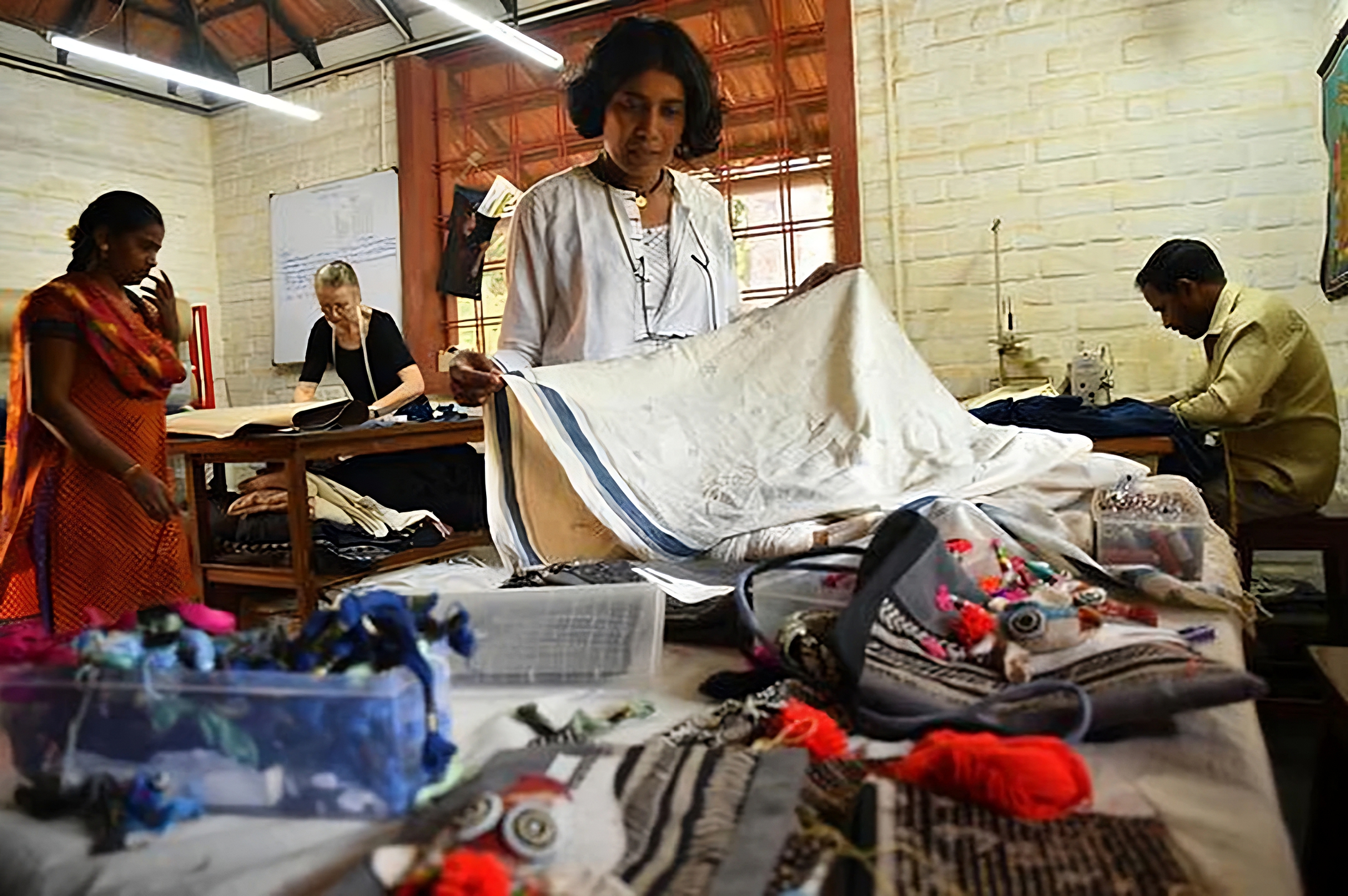 Keystone of Auroville's Experimental Economy

33% of all profits go towards Auroville

Non-polluting, Beautiful and Lively

Units designed to be ecologically sensitive and add beauty to the space

Enriching Neighbouring Villages

Providing abundant employment and growth opportunities for nearby villages
Purpose of Creating Social Enterprises
To create abundance for the growth of Auroville.
To contribute towards building a common collective prosperity.
To express beauty and harmony in matter.
To build and strengthen a shared economy.
To provide a healthy and sustainable environment for the development of people from Auroville, the Bioregion, India and the World.
To develop while maintaining a harmony with nature and environment.
To support fair trade practices
To support fair and lawful labor relations.
General Principles of Conduct
All actions as a service and offering to the Divine.
A spirit of non-ownership above personal possession.
Conduct of stewardship on behalf of all the residents and Humanity as a whole.
Trusteeship on behalf of the collectivity.
Adherence to Indian Laws and the Spirit of Auroville.
Transparent in representations.
Generosity and sharing of resources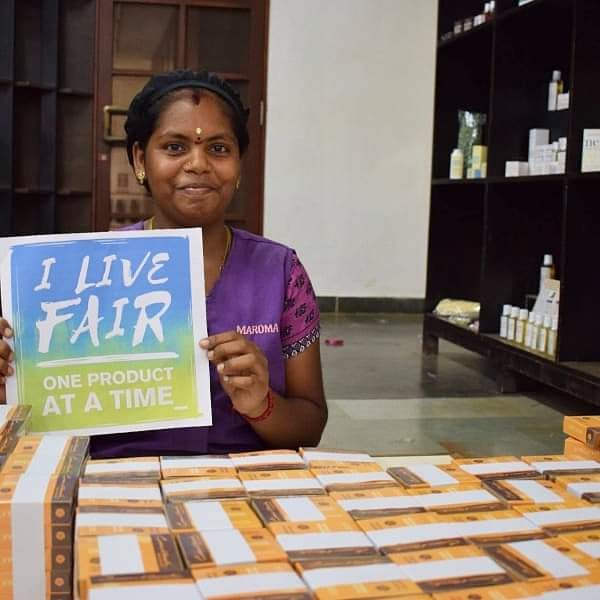 Pioneering Technologies
For most of the entrepreneurs the motivation to run an enterprise is something like: "It gives me a chance to express my creativity" - for our potters, designers, architects and such, or "To establish and promote sustainable practices" - in the area of organic foods, renewable energy, natural dyeing, high class appropriate building technologies, etc. Most of these pioneering technologies face competition from generic products like fertiliser based agricultural practices, fossil fuel generated electricity, chemical dyeing of textiles, and such like. The sustaining environment of Auroville not only nurtures but encourages these difficult, nascent technologies, enabling them to flourish and be promoted in Auroville to further the aim of a sustainable lifestyle.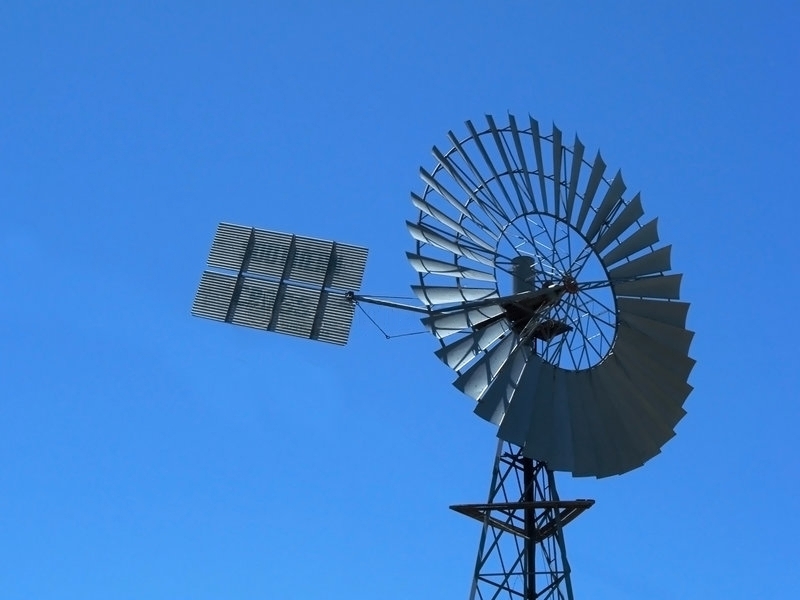 Auroville Board of Commerce
The Auroville Board of Commerce (ABC) comprises executives of all social enterprises, who appoint a Core Group to take care of the day-to-day activities. The Core Group of the Board meets regularly to approve the opening of new units, handle applications for business credits, co-ordinate yearly auditing of accounts, and advise enterprises regarding accounts, finance, marketing, management, etc.
Unique Challenge of Auroville
Perhaps the greatest challenge that Auroville social enterprises face is to be efficient and productive in a way which conforms to normal business standards without compromising the spirit and ethics of Auroville.
Given present trends, commercial activities will have to expand in order to provide a larger source of income for the general maintenance of Auroville, while also creating employment opportunities for its growing population and people from the local villages. Enterprises need to be encouraged to meet the demands of Auroville, and funds need to be found to help new enterprise startups.
Influence on Village life
Apart from the Aurovilians, who work on a voluntary basis for a maintenance allowance, Auroville employs some 4,000 people from the local villages, whose work typically covers anything from agriculture to engineering, cleaning, gardening, driving, accounting, teaching, commerce and supervising.
There is also a blossoming of small-scale businesses, not belonging to Auroville, in the surrounding villages, like building contractors, handicraft workshops, taxi operators, boutiques, shops, etc, all of whom may have derived direct or indirect support from Auroville.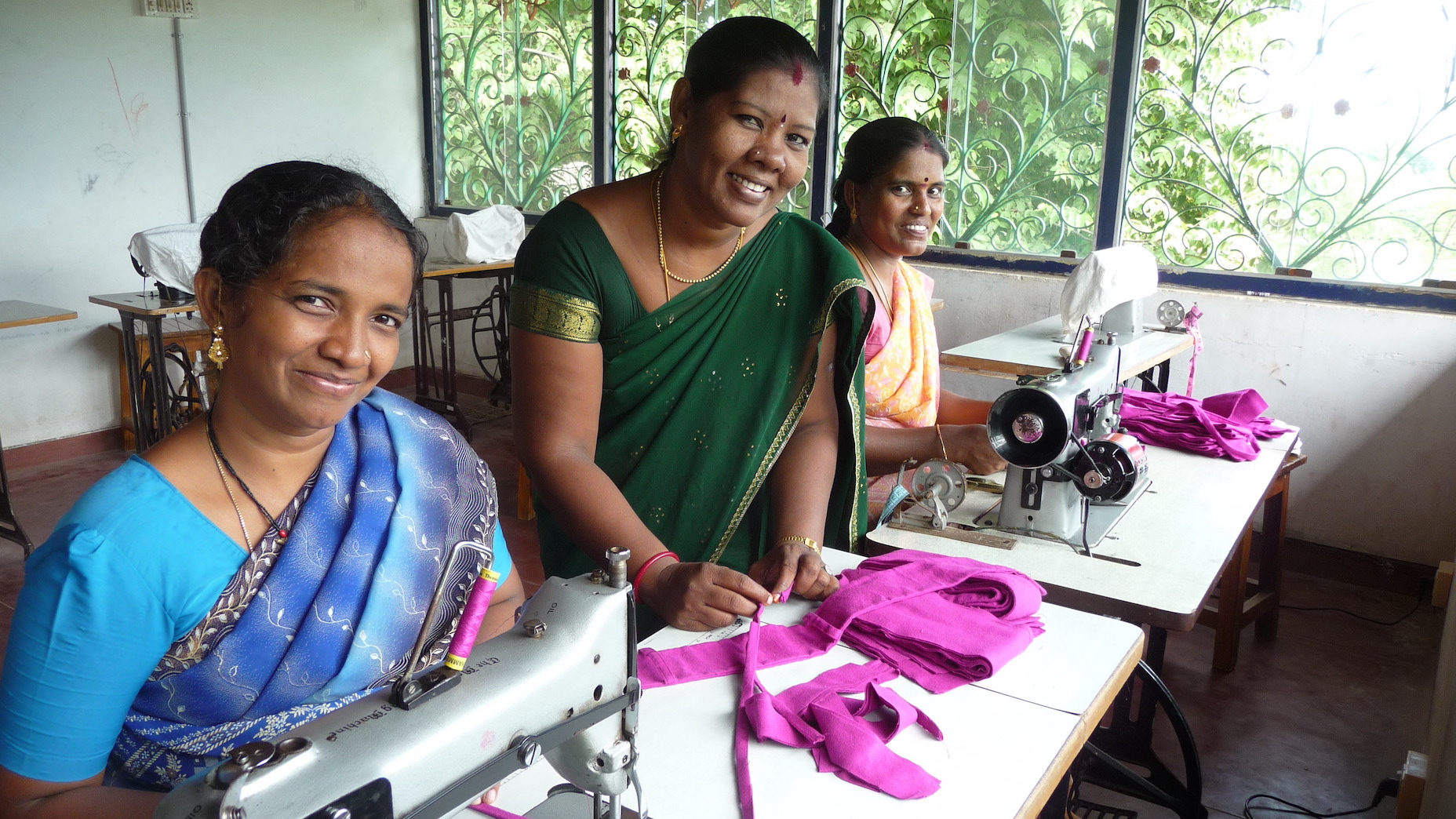 List of Social Enterprises in Auroville
Auroville has around 230 social enterprises providing employment to around 5000 people from the surrounding villages.
Arts & Crafts:
Aladin provides handmade paper lampshades, wall lamps, hanging lamps.
Aureate features the art works of Hans Isler: multi-colored glass tiles consisting of two or more glass layers with soft colleges in colored glass.
Auroline produces postcards, photographic books, calendars.
Auromics : knitting, crochet and hand stitched leather, using natural fibers and leather.
Auromirayan for leather goods (shoes, handbags, belts)
Auromode Manufacturer and wholesaler of sarees, kaftans, blouses, ties and scarves in silk, crepe, georgette, cottons, linen and viscose
Auro Hi-Tech Metal work, brass casting, repair of fridges
Aurokriya: T-shirts
Auro Rachana: Antiques and restored classic furniture
Auroville Printers: printing, book binding and stationery items
Auroville Press: offset printing plus graphic design
Bijou: beaded wear, tapestries and jewellery
Discovery: garments, bags and purses, dolls
Auroville Press: Handmade paper and publications
Filaure: Garments and children's clothing
Flame: stoneware
Ganesh Beads:Fancy leather bags, beaded and crochet shoes
Gecko ! : clothing collections
Ikebana: Teaching and preparation of flower arrangements by Valeria
Imagination Japanese Art Furniture: by Kenji
Joy Postcards: Postcards and visual documentation on India
L'etoile du Sud Studio: Designing, promoting and marketing AV products
Lotus Fraternity: Hammocks, hammock chairs, cloth bags
Lumiere: Screen printing
Magica: Classic, modern and ethnic jewellery
Mandala Pottery : Handmade pottery items & other ceramics
Mantra: Handmade glazed stoneware/pottery items and tiles
Maroma: Perfumes, incense, floral candles, gift sets etc.
Matrigold: Gold-in-glass jewellery, Silver-in-glass jewellery
Mereville: Incense
Miniature: Designer fashion, ready-made garments
New Creation Fraternity Crafts: Hammocks and other handicraft items
New School Crafts: Ayurvedic food products, incense
Nymphea Creations: Interior decorative items
OK upcycling: bags, hats, etc, all made of recycled materials
Papyrus: printing, book binding, stationery, displays, paper
Plastic Seasongs: plastic fabricated items, bags, accessories
Prisma: advertising, design, DTP, text preparation & editing
Rangoli: garments
Santosham: children's clothes and bags
Shradhanjali: pressed flower stationery; lampshades, trays, screens
Svaram http://www.svaram.org/: music instruments, research
The Colours Of Nature: pure/naturally dyed textile garments and fabrics
Upasana Design Studio: garment design and manufacture
Vardan: website design, book-binding in leather
WELLpaper: necklaces, baskets, earrings and other design objects made of recycled newspaper
Boutiques
Auriginal
Aurosarjan Boutique
La Boutique D'Av, Auroville
La Boutique D' Av, Pondicherry
Fantasie
Kalki, Pondicherry
Kalki, Auroville
Mira Boutique, Auroville
Naturally Auroville
Languages
Food Processing
Aurospirul; producer of Spirulina products
Auroannam: organic food ; effective micro-organisms
La Ferme Cheese: fresh and seasoned cheeses, yoghurt and ice cream
Le Gourmet: bread, buns, baguettes, biscuits, pastries and cakes
Auro Soya: soya products
Ganesh Bakery: food handling; organic breads, cakes and biscuits
Naturallement: jams, jellies, marmalades, syrups, nut butters
Auroville Bakery: all kinds of bread and pastry
Restaurants
Sustainable Energy, Research
Architecture
Electronic Systems, Computer & Peripherals, Media
Altecs Energy Systems : uninterruptible power supplies (ups), solar, photovoltaic inverters
Auroville Electrical Service : Electrical Goods Dealers , Electrical Shop, Abri
Cynergy software
Mira Computers: Computer Repair & Services, Aurelec
Miscellaneous
Freeland Bookshop: books and publications
Eco Femme: healthy, dignified, affordable and eco-positive menstrual practices
Linea : Consultancy in dental equipment and allied products
Music
Sunshine Music : recording studio and record production
Travel