Satchitananda and KOFPU by Anandi
Healing Through Divine in Food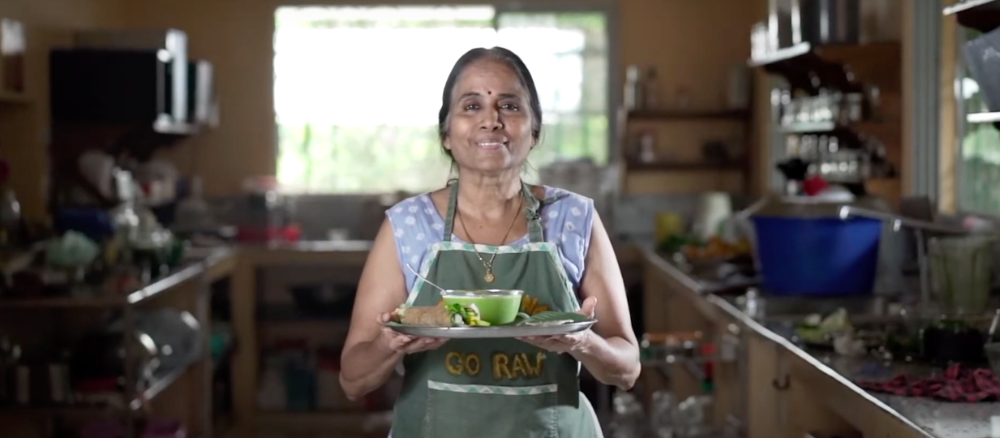 Satchitananda restaurant & KOFPU (Kottakarai Food Processing Unit) develops and prepares organic 'Raw Vegan' foods which are catered for everyone inside and outside Auroville. 'Satchitananda' in Sanskrit means "Truth, Consciousness and Bliss". Anandi Vaithialingam runs this Organic Food Processing Unit and Raw Vegan Restaurant in her aspiration to serve the divine consciousness.
She feels guided to create KOFPU and the organic Raw Vegan products that stand in support of Auroville and organic farmers. The focus is on the promotion of organic farming and reawakening our connection with Earth by stressing the importance of not using chemicals; creating a market for organic produce through the purchase of organic crops from local farmers; researching healthy foods, providing body-care products suited for current-day markets and to provide locals with employment opportunities.
"Going close to Divine, surrendering to Divine and accepting everything is done by Divine; what is not done by Divine, does not exist in my agenda and world, and I have began to accept whatever is given to me as a Divine 'Prasad', Divine will and guidance."
The Raw Vegan food processing unit and the restaurant run completely on the unique philosophy of surrendering to the Divine. Anandi, the founder and manager of the place says that she perceives and feels the Divine presence and practices surrender to the Divine through her preparations and in all other facets of life. The process of surrender to the Divine whilst the preparation of food, according to Anandi brings her to a certain energetic alignment which elevates the consciousness of the food prepared. In her surrender and by becoming an instrument of the Divine, Anandi has been able to transform KOFPU into an unusually creative space which operates in a multi-faceted way.
The preparations and products are not just confined to Auroville but have been made accessible for the consumption of the entire global community. Whosoever it is destined and willing to receive shall reap the benefits of its pureness.
"This is why I wanted to say that this food, this creation, is definitely different from other creations."- Anandi (KOFPU Interview)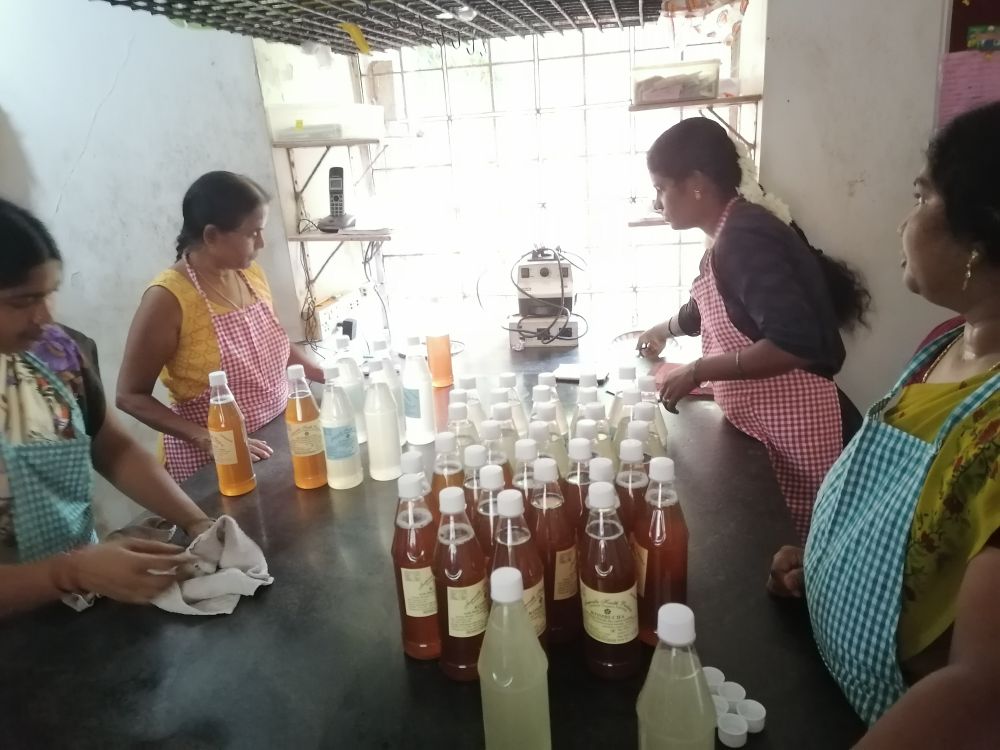 The Awakening to Raw Vegan Foods
As 'KOFPU' came into being it became a mediator for the purchase of organic produce and the consumption of it through Raw Vegan foods. This initiative was conducted under 'Auroville Action Group' an umbrella organisation involved in the development of villages in the neighbourhoods of Auroville.
Anandi's intention was to serve her 'Kith and Kin' i.e the Aurovillians; as time passed she became awakened to the importance of a Raw Vegan lifestyle and went to the USA for a course on Raw Vegan Foods under Dr. Gabriel Cousens; by the end of the course Anandi became a 100% raw "foodist". She now practices this lifestyle and shares its benefits with others through Satchitananda and KOFPU in a holistic, multi-faceted way.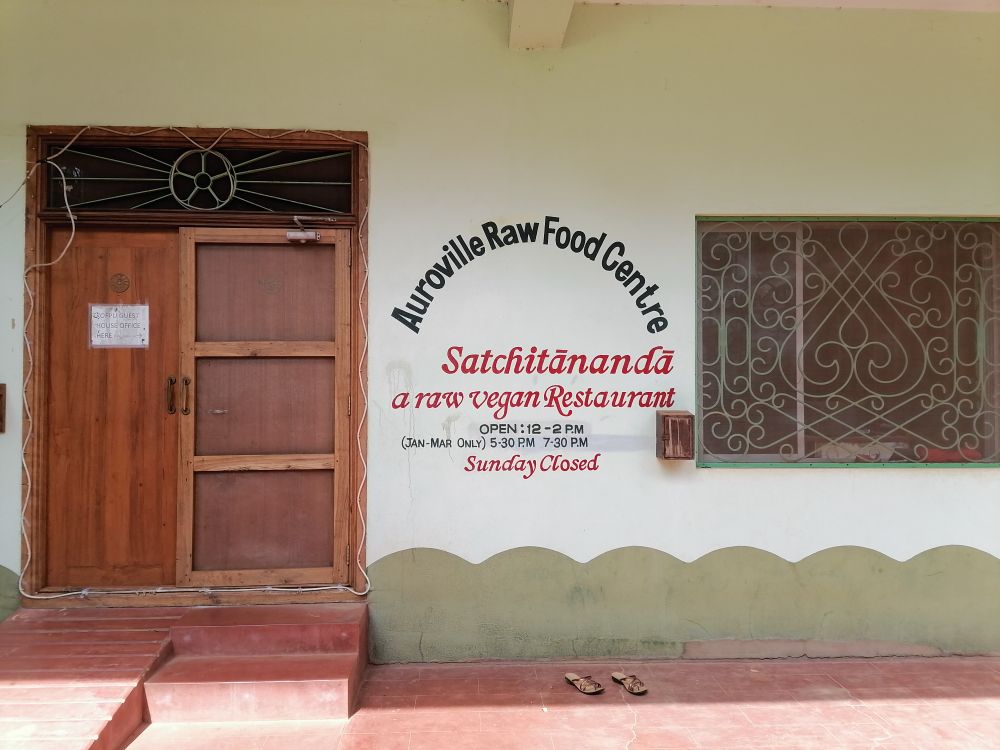 Anandi's Story
Anandi came to Auroville in 1991 after she had the honour of seeing the Mother at the age of 21 years. She found the Darshan (sighting) to be an invitation to make her life in Auroville. For Anandi food has been an integral part of life since birth. The women in her family have trained her to perceive that the preparation and consumption of food are Divine and reciprocal of good health; for her "Food is Health and Health is food''.
Raised in a vegetarian family, she was made to chant mantras before and during the preparation of food. She later realized that the subtle vibrations are transferred through chanting which subsequently elevates its consciousness. Furthermore, how one feels and is whilst ingesting the food gives rise to the benefits one reaps from it. Anandi practised a Raw Vegan lifestyle for many years and found joy in its rejuvenating and anti-ageing properties.
She felt an irresistible pull to share this lifestyle with others…
A Raw Vegan lifestyle helps bring the body into a state of equilibrium as it is rich in enzymes and nutrients. The Raw Vegan diet style has a lasting and uplifting impact on the Ecosystem, as the ingredients are derived and consumed directly. Inculcating this diet into one's life fully instigates a deeper bond with nature as one doesn't cause any disturbances to the Ecosystem and instead becomes one with it.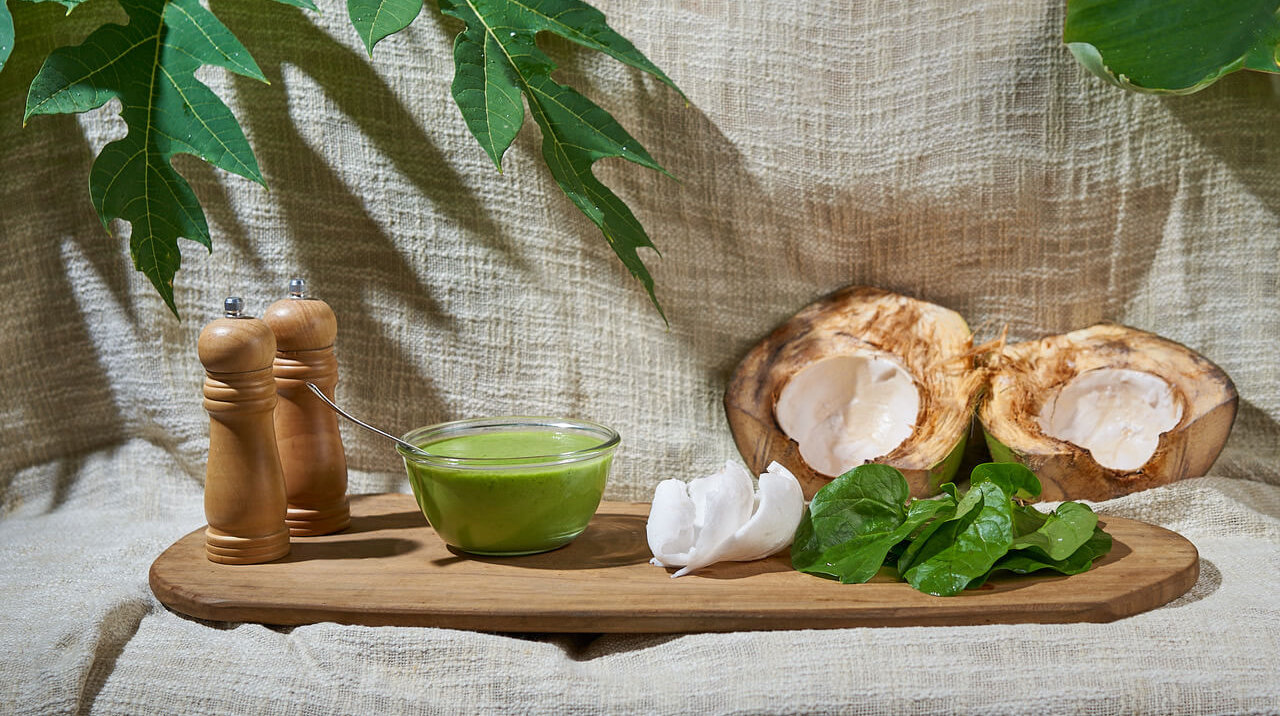 The Raw Vegan Food Products Made With Love at KOFPU
Noodles: Spirulina, Ragi, Kambu, Wheat, all having a common base of whole wheat flour.
Flours: Sprouted Ragi flour, Millets mix and Ragi dosai flour.
Oils: Organic Sesame oil, coconut oil, skin care oil, hair oil, anti lice oil and ayurvedic massage oils.
Sauces and spreads: Pesto sauce, Pesto spread, Tomato sauce, Sesame butter peanut butter, cashew butter.
Energy food: Sesame balls, Almond balls and vitality bars, which contain organic jaggery as sweetener. All these food items are concentrated with nutrients and are handy for travelling and trekking. They are also ideal during pregnancy, lactation or convalescence. In general, they are an excellent energy booster for everybody at any time of the day.
Yogi tea and masala tea powders based on Ayurvedic principle.
Health drinks: Kombucha and kombucha with lemon grass
Neem leaf powder for internal and external use.
Where are these Products available?
Products are sold under the name of Auroville Health Products in:
'Pour Tous', Auroville's main food distribution centre in Aspiration
KOFPU's outlet called Sunlit Path near Ganesh bakery
The Food Dome in the Auroville Visitors' Centre
Grinde Sridaran shop in Puducherry
'Naturally Auroville' shop and Dhanyam Organic Super Store in Chennai.
Sri Ramana Super Market in Thiruvannamalai
Many more new shops around and out of Auroville.
Read More:
https://agpworkshops.com/facilitators/anandi/