Dr. Nandita's SHARAN
A Sanctuary Facilitating Healthy Living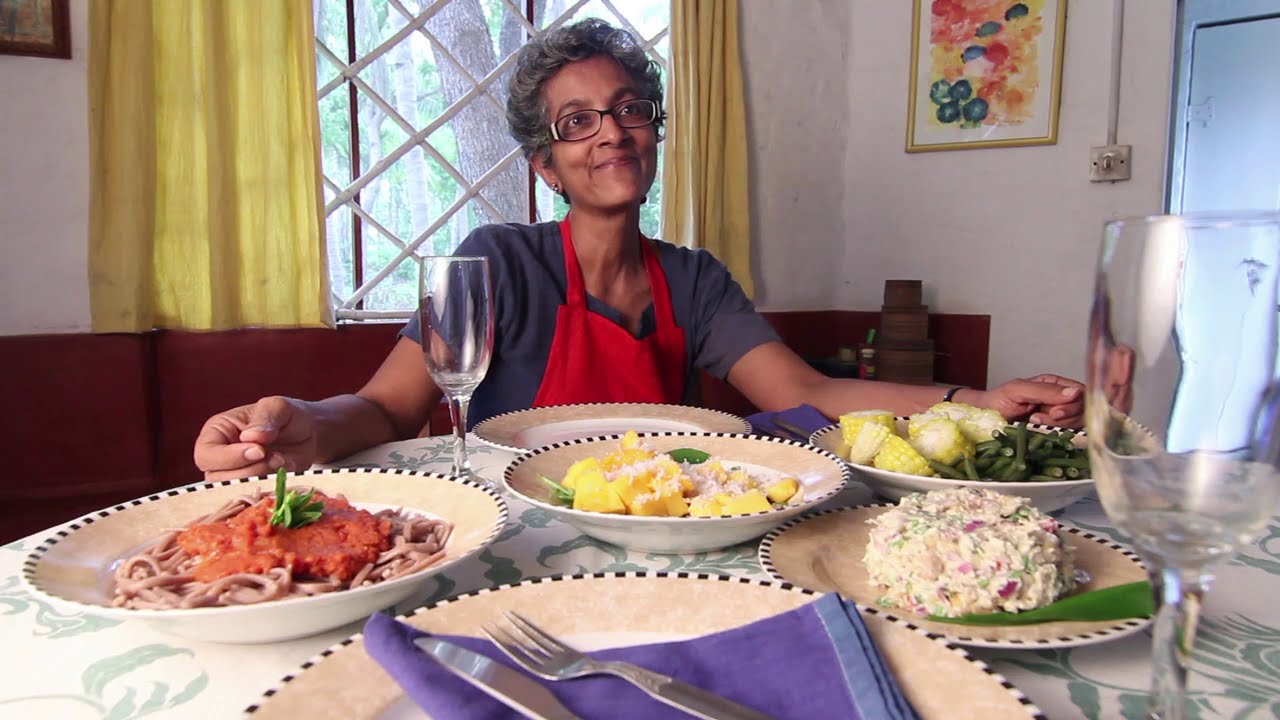 Sharan, an organisation dedicated to helping people reconnect to foods that God and nature had meant for them to eat, is a commitment to this purpose by Dr. Nandita Shah. It aims to generate an awareness in every individual on the actual needs of the body for the type of food that a human being is actually supposed to have. SHARAN encourages one to lead a healthy life by facilitating the body to heal itself by providing the right kind of fuel that it needs.
"The body in its normal state, that is to say, when there is no intervention of mental notions or vital impulses, also knows very well what is good and necessary for it"
SHARAN, an acronym for Sanctuary for Health And Reconnection to Animals in Nature, aims to awaken every individual to their need for living a healthy life by reconnecting them to the food which God or Nature has designed for them. The belief is that the living body always works to heal itself and this can be facilitated by feeding the body with the right fuel.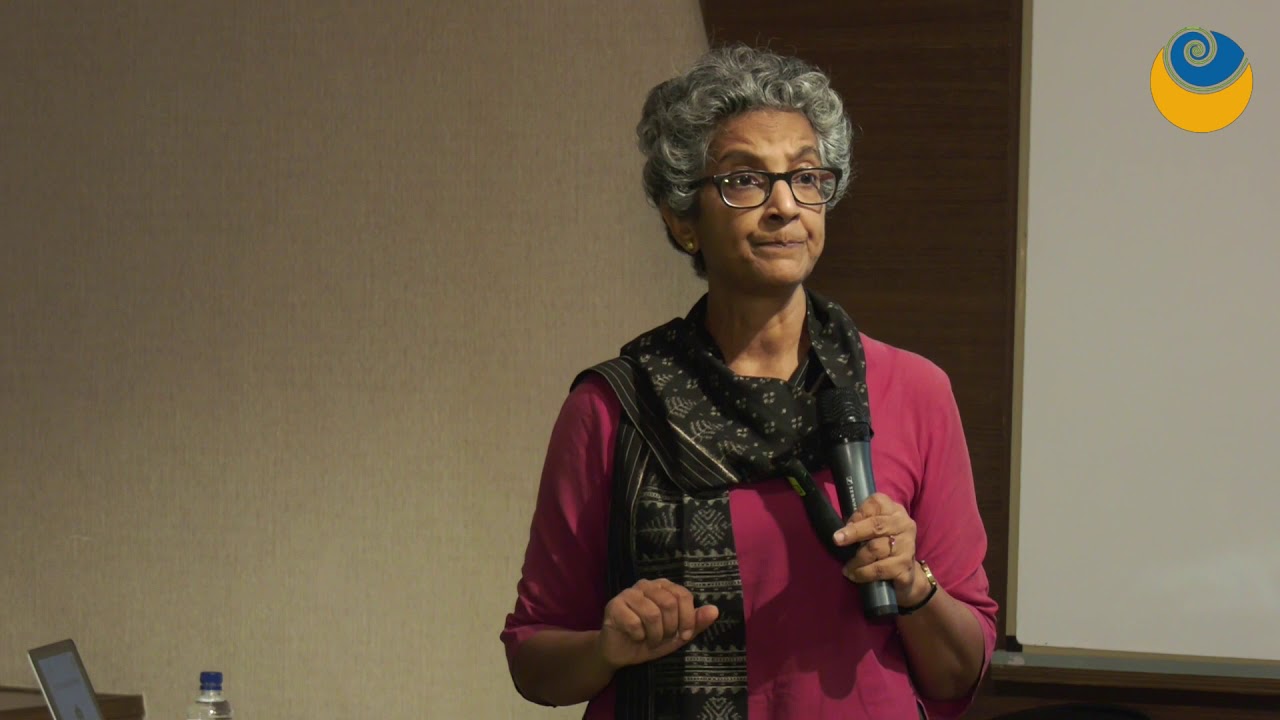 Vision and Mission
The body always works to heal itself if it is provided with the right fuel in our body. The right fuel being what Nature or God has designed for us to consume which in our case as human beings is a whole food plant-based diet. By consuming such food consciously and by listening to the guidelines that the body sets for us we can heal almost any disease. This is what SHARAN stands for and helps in generating an awareness of the same by its various activities.
Who Can Benefit by SHARAN?
There is no one who cannot benefit by adopting a healthy lifestyle, which is what SHARAN advocates. The services offered including awareness programs, consultations, workshops etc are designed to help not only Aurovillians but also every other individual interested in adopting a healthy eating habit to stay healthy.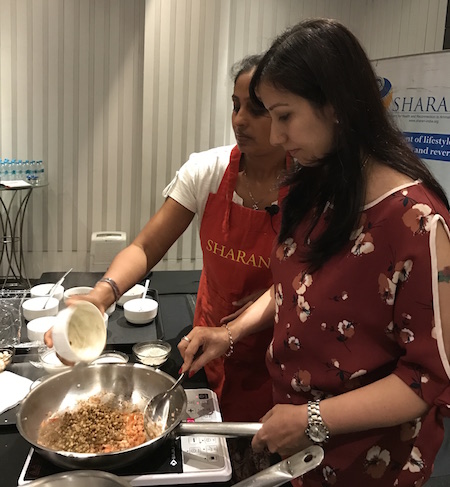 What Does SHARAN Offer?
Consultations
Cooking Classes
Workshops on disease reversal (Diabetes, Obesity, Cardiac illness etc)
Lectures and other programs to create an awareness on healthy eating
These programs are designed to help people understand the cause of their disease and thus let their body guide itself to heal. These activities are open not only for Aurovillians but also to anyone interested in making a change for a healthier living.
SHARAN helps one to engage actively with one's own health and empowers one to make long-term lifestyle changes which can ensure one is as healthy as possible.
Equipped with a team of doctors and professionals SHARAN aspires to inspire others to reconnect to their natural state of perfect, vibrant health.
SHARAN has also initiated a program for a Diabetes free India and assists those interested in preventing and reversing diabetes by identifying the causes of the disease and by using food as a medicine.
https://www.youtube.com/watch?v=PYHBh4Dia08
Enter the video url
How does Healing Happen?
As Dr. Nandita Shah puts it, "Food can be our medicine. If we put the right fuel in our body as every animal does, every animal eats by instinct, cows naturally eat grass, and lions will naturally eat meat. We believe we are omnivores and eat everything, especially those that are advertised." If one can be conscious of one's eating habits, it is easy to reverse any disease just by using food as a cure. SHARAN works towards helping people understand the cause of their diseases and by helping remove that cause, their body is encouraged to heal itself.
The best food for human beings is those that we are instinctively attracted to. In a farm, one may observe that when seeing the luscious fruits and fresh vegetables, one may be drawn towards them and not towards a chicken, goat or cow passing by. If we feed our body the right type of fuel it needs then it would facilitate a better healing process.
If we do away with many such foods which could be well avoided, including sugars, white flour, white rice, refined food, oils etc and consume food in their whole natural organic form just the way animals do, we are bound to be always healthy.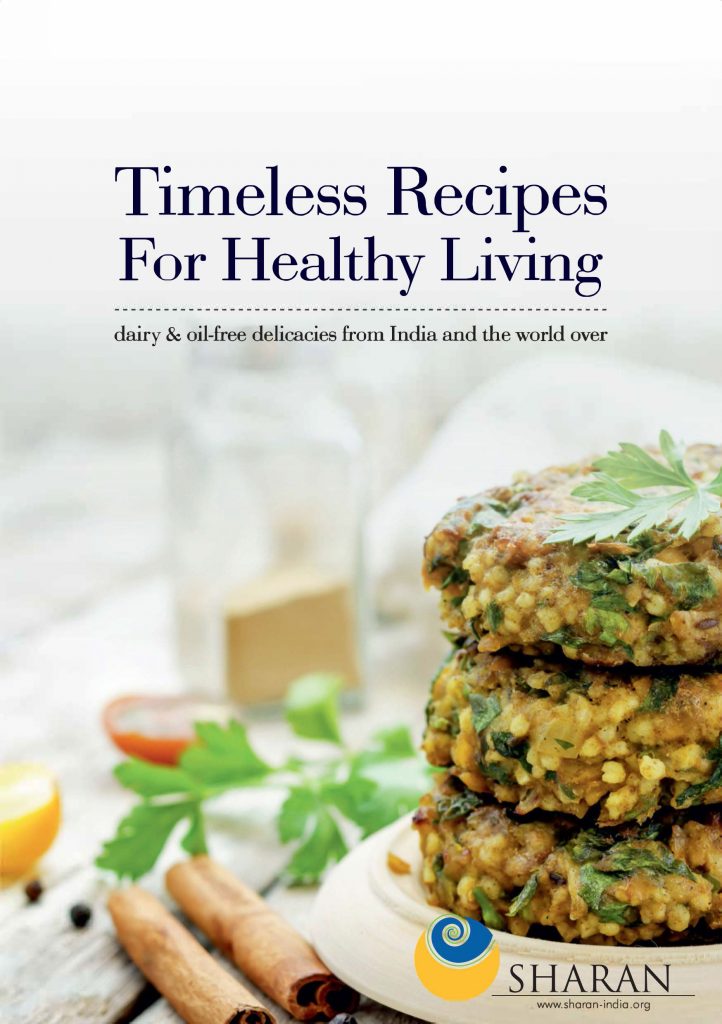 History
According to Dr. Nandita Shah, the brain behind SHARAN, medicines never cure and the human body is designed in such a way that it works always to heal itself. A medical practitioner herself, she believes that it is only by conscious eating habits can one work towards healing the body and living a healthy life. She has been at Auroville for a good many years and started initially with consultations at the Quiet Healing Centre and then moved on to her own consultation at SHARAN.
She has also authored a book and organised numerous online programs to spread this awareness of healthy eating. She has also conducted many free events at Auroville which is notified in Auroville News and Auronet for everyone to benefit from these initiatives. Her workshop titled 'Peas Vs Pills' has been a resounding success and was attended by not only Aurovillians but also many guests. She also offers private consultations for those seeking to understand more about SHARAN and wanting to implement these changes in their life. In toto, Dr. Shah serves the Aurovillian community as well as the public in numerous ways.
For her exemplary services in this domain, Dr. Shah had been awarded the prestigious Nari Shakti Award in the year 2017.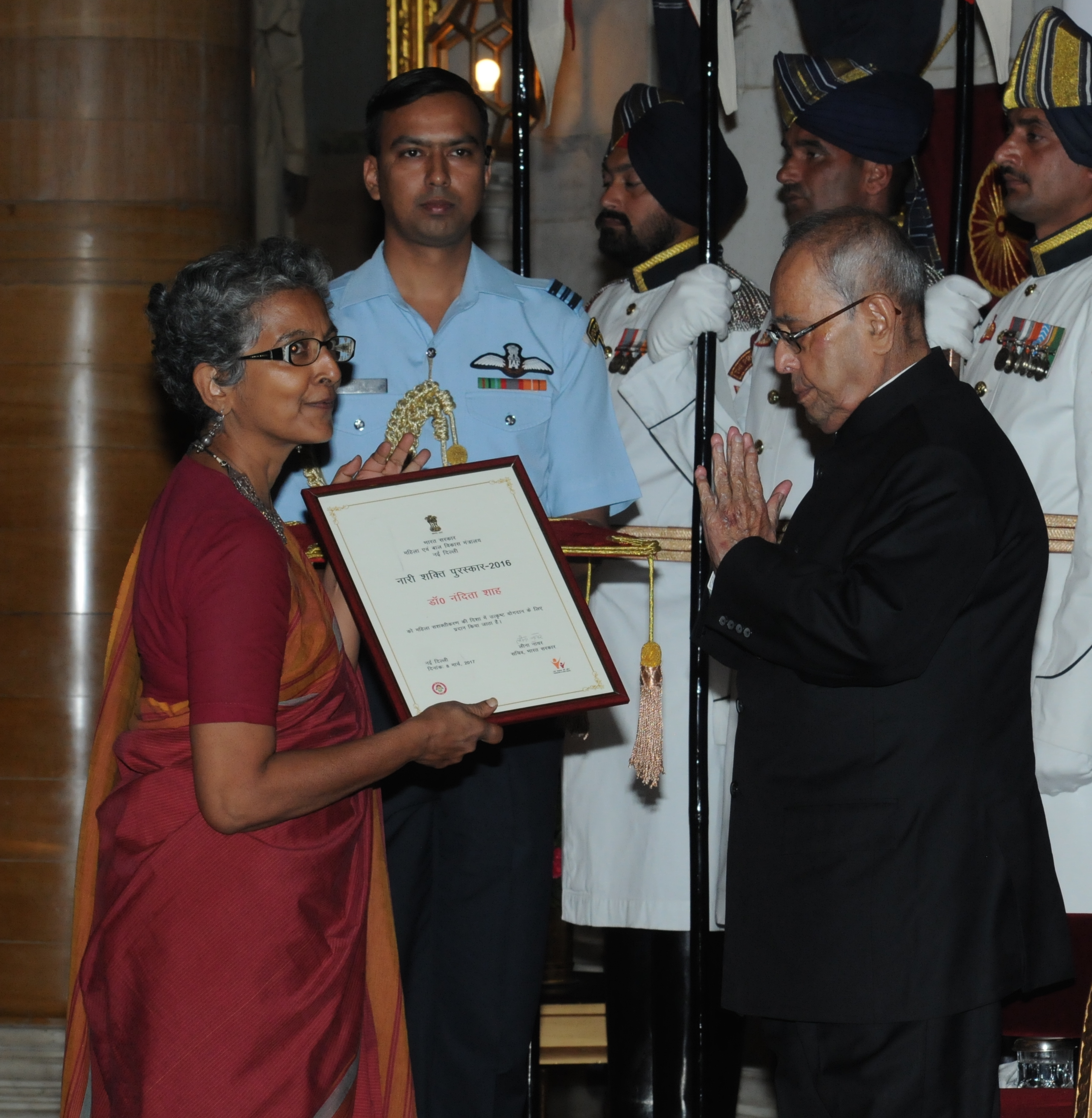 Get in Touch
+91 91675 72123
+91 04132622637
Mon-Sat: 10am to 6pm
Write to us