Joining Auroville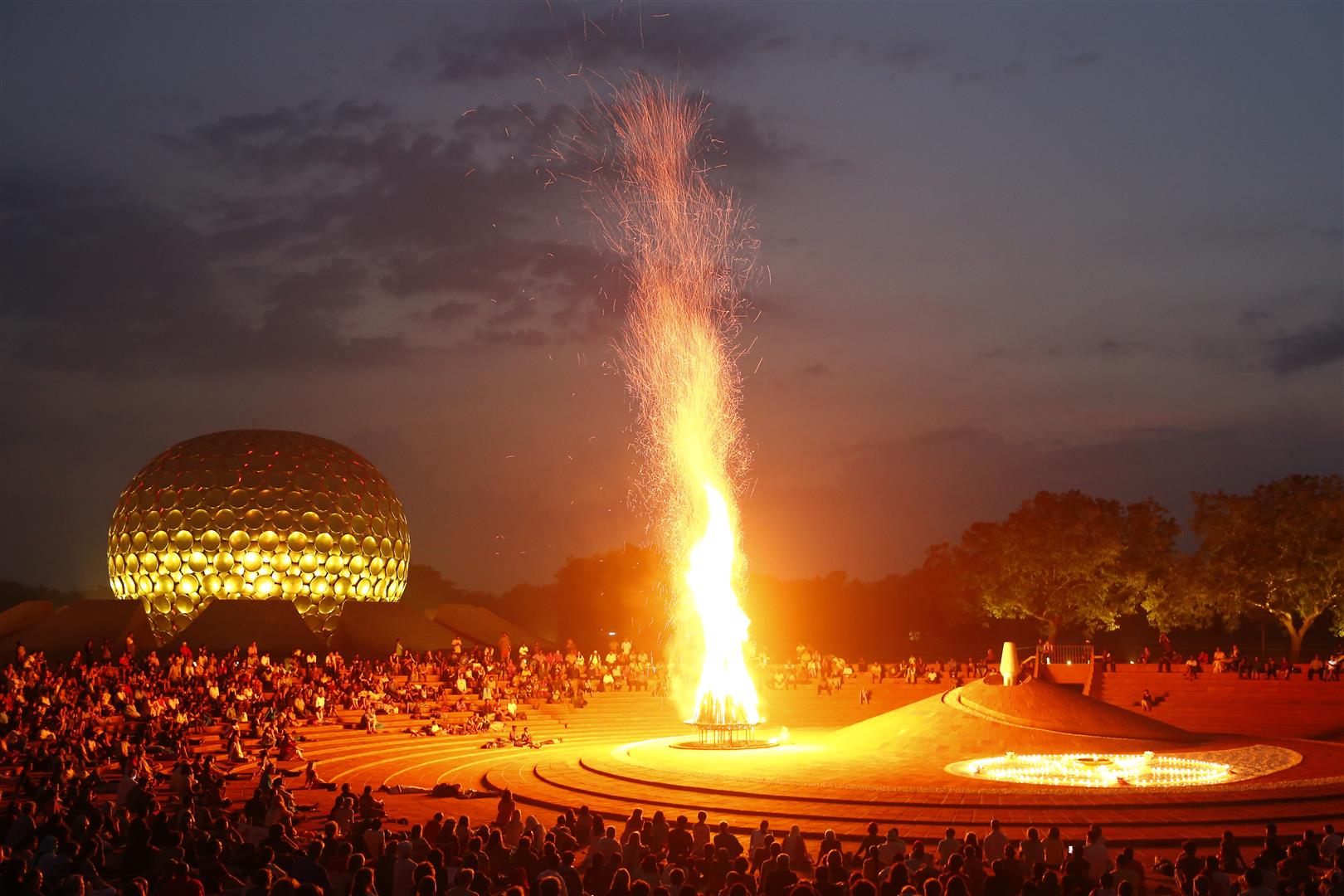 When you feel the call to join Auroville, visit a few times and understand the underlying vision before you commit yourself to the city the earth needs...
Coming to live in Auroville is not a decision to take light-heartedly. It implies leaving behind one's old familiar surroundings and agreements, comfort zones and mindsets.
You are by all means advised to first come for a visit, get to know a bit the emerging city and its society, and only then make a commitment to start the process of joining it. And of course, some study and understanding of the vision underlying the township [A Dream] is not only a must, but also a great help for your process.
Auroville is ready to welcome you and guide you through the first months of exploring. It will present itself to you through various introductory programmes that take you through the different places and communities in which we live, and through the different ways in which we apply our understanding and commitment to Auroville's vision and call.
Greetings from Auroville to all [people] of goodwill. Are invited to Auroville all those who thirst for progress and aspire to a higher and truer life.
Four Ways to Join
When you come to the community, the Entry Service offers you several ways in which you can "plug into" the extraordinary experiment that is Auroville.
Of course, if you have come here often before and/or are sufficiently familiar with the works of Sri Aurobindo and The Mother to be convinced that this is the kind of experience you want to dedicate your life to, then you can opt to start with the Newcomer process [Annex B] in order to eventually become accepted as an Aurovillian resident.
If you are one of the many world citizens who have lived here or in the Sri Aurobindo Ashram, or are connected with an Auroville International or Sri Aurobindo Centre abroad, or have supported Auroville in any other substantial way but, due to circumstances, are not able to commit yourself to full time live and work in Auroville, you can be linked with Auroville by becoming a 'Friend of Auroville' [Annex C].
It is also possible that you start your life in Auroville as a partner or spouse of an Aurovilian and opt for starting the process as a 'Spouse/Partner' [ Annex E].
Another way of joining Auroville exists for those who are associated with an Auroville project, business, or other activity, and have become interested in the experiment and would want to be further engaged with it. You could start out as an 'Associate' [Annex F].
An Evolving Process
These various categories of being connected to the city have their individual aspects and agreements and can, of course, in time morph into a deeper connectedness. Life in Auroville continually changes and evolves, and its citizens along with it. If experienced from an open, courageous place, life here is a most interesting, challenging and inwardly enriching process. If this speaks to you and you wonder how to go about it, write to auroville.entryservice@gmail.com and start your adventure.
For further practical information click here [Some practical info].
For further reading:
Welcome to the City of Dawn!