Visiting Matrimandir
How To Make the Most of Your Visit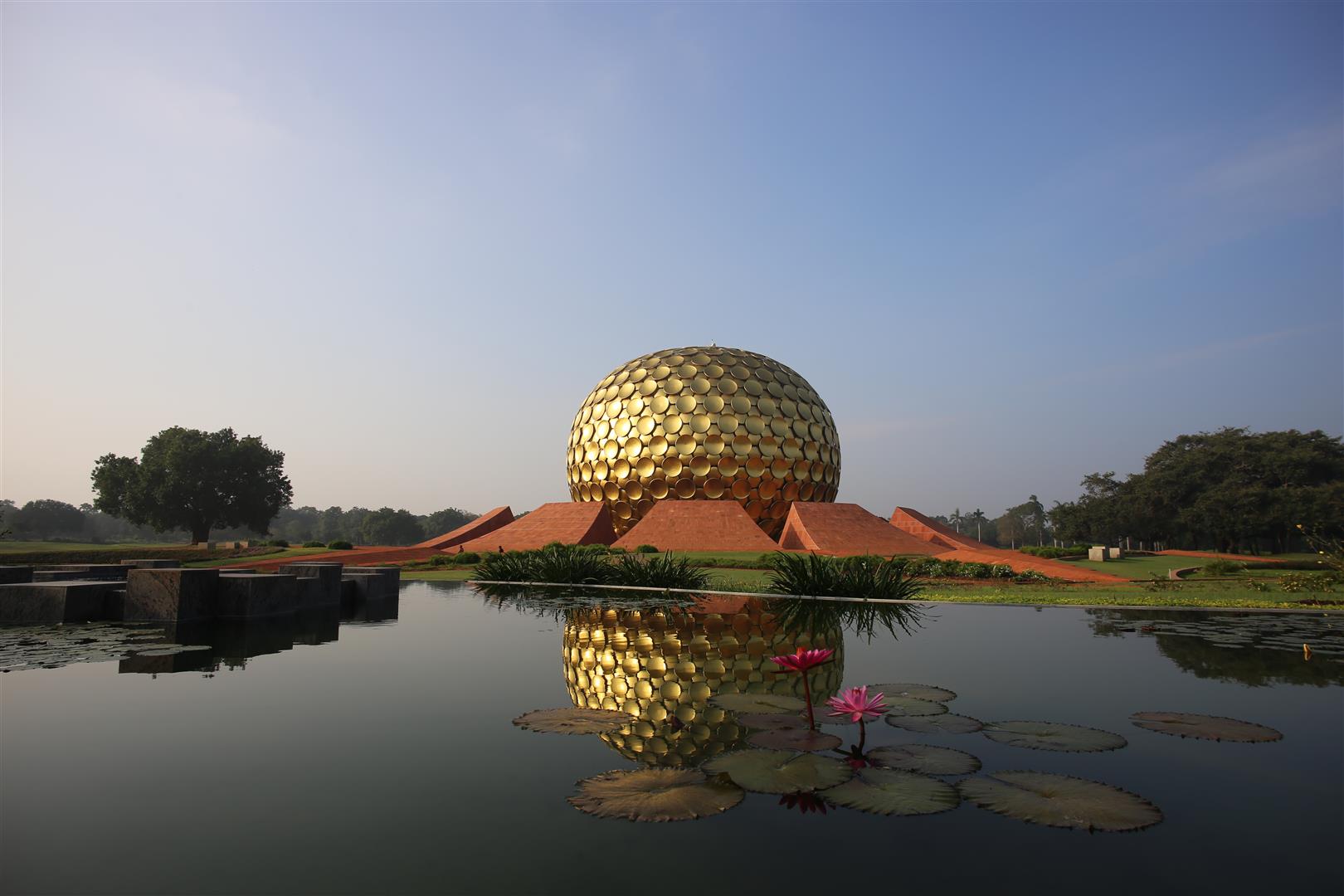 Visitors and guests should bear in mind that the Matrimandir is not a 'tourist' site; it is a place for individual silent concentration. A place which should be visited in a quiet physical and mental state.
Guidelines for visiting the Matrimandir
The Visitors Centre is the first entry point for visitors coming to Matrimandir.
Matrimandir Viewing Point: A free pass to view the Matrimandir and its Gardens, from a vantage point, is available at the Visitors Centre. More information is available at https://visit.auroville.org/
Matrimandir Inner Chamber: The Inner Chamber is now open to visitors every morning except Tuesday & Sunday. Booking on an individual level is required. Reporting time for all visitors is 8.30 am. We request you to book only if you can reach by or before that time.
Please note that booking priority for first-time visitors to the Inner Chamber will be given to those staying in Auroville. To avail of this, please also send us the confirmation of a booking from an Auroville-registered guest house. For more information visit https://guesthouses.auroville.org/
Please note that places in the Inner Chamber are limited. Booking requests need to be sent 3 to 7 days in advance (maximum 10 days) to avoid disappointment. Appointments are never given for the same day.
For bookings to the Inner Chamber, please scan the Booking QR Code below or click the link and submit your details. The booking link is available from IST 7 am to 12 noon each day from Wednesday through Monday.
Tuesday is a weekly day off when the system will be inoperative.
Please take care to read and provide complete details.
If you do not receive a Confirmation Email with a Booking Number or a Declined email even after 48 hours, please mention your Full Name, Date of Birth and City of Residence and send an email to mmconcentration@auroville.org.in
Link address: https://mmaccess.auroville.org.in/visitors/new
[IST 7 AM - 12 NOON WED. - MON.]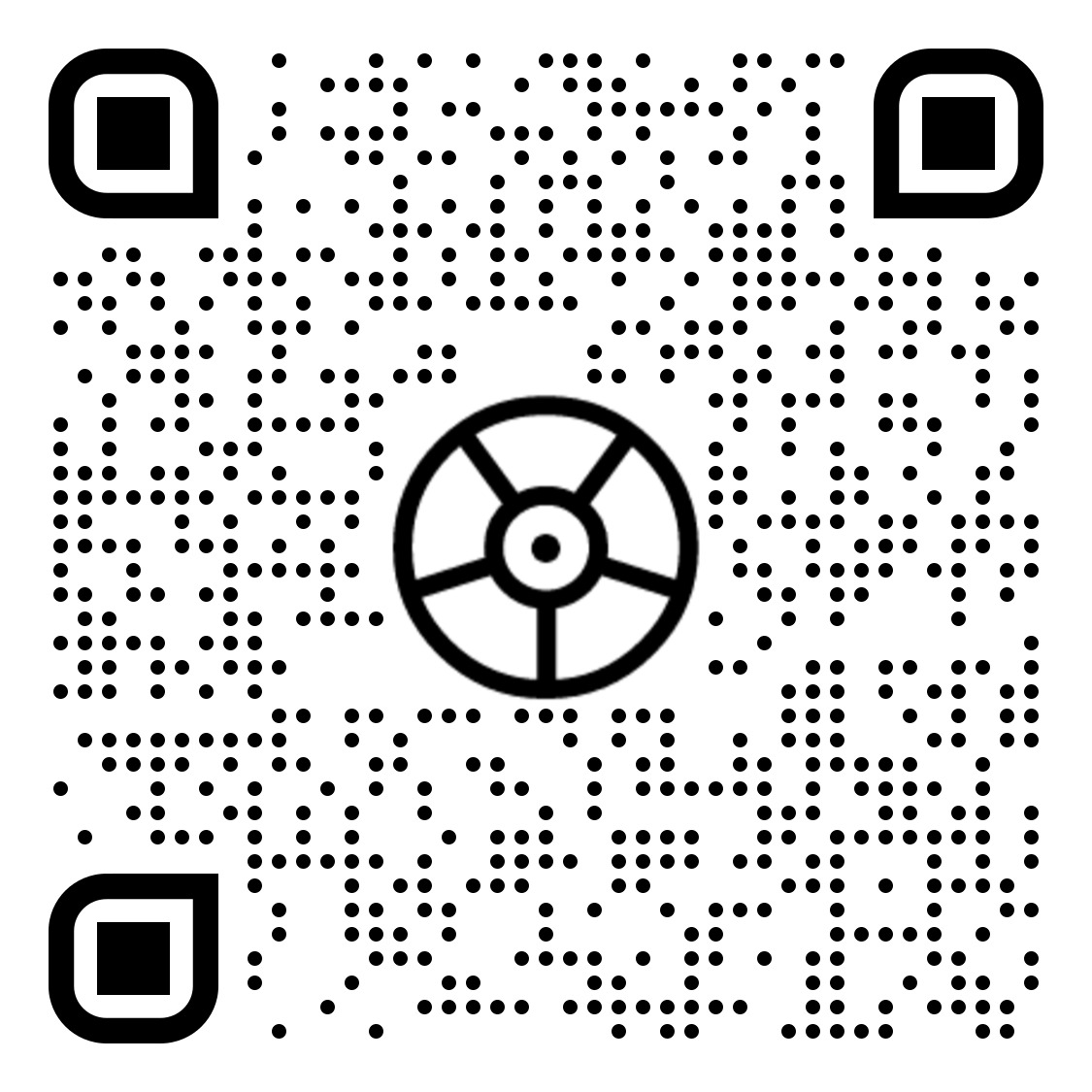 Please Note:
Based on the guidelines given by the Mother, Group Bookings are not accepted for concentration in the Inner Chamber of Matrimandir. It is a place for individual concentration.
Only children of 10 years and above are allowed into the Matrimandir.
All accompanying children below that age will be asked to stay back at the Visitors Centre with an adult.
In case of rainy weather conditions, Matrimandir will be closed and all bookings cancelled.
https://www.youtube.com/watch?v=_GbJZznFogY
Enter the video url
Visits to Matrimandir and to its Viewing Point are free of cost. Bookings for passes to Matrimandir and to the Viewing Point must be done in person and cannot be done by agents, guides, tour operators, autorickshaw/taxi drivers etc.
The cooperation of all is solicited to help us maintain the peace and tranquillity around the Matrimandir by leaving their vehicles (private or hired) at the Visitors Centre Parking. There is no access permitted to private or hired vehicles coming to Matrimandir.
General information on the Matrimandir can be obtained every day at the Information Desk at the Visitors Centre, from 9.00 am to 5.00 pm. This includes an introductory video on the Matrimandir offered in various languages.
To see Matrimandir from the outside
The Matrimandir Viewing Point, south of the Park of Unity, is a raised garden area which offers visitors a beautiful view of the Matrimandir and its surroundings.
Passes for the Matrimandir Viewing Point can be obtained for free at Auroville's Visitors' Centre, after watching a short introductory video on the Matrimandir.


Timing for issuing of Passes at the Visitors' Centre
Mon. to Sat., 9.00 a.m. - 4.30 p.m.
Sunday, 9.00 a.m. - 13.00 p.m. only
Sunday Afternoons Closed
Way to the Matrimandir Viewing Point:
A shaded 10-12 minute walk leads from the Visitors' Centre to the Viewing Point. A free electric shuttle service is available for those who may find it difficult to walk the approx. 1 km distance each way. Free bus service is available for the return journey from the Viewing Point to the Visitors Centre for all those who wish to avail of it. If you have some more time available for exploring other aspects of Auroville, on the way back a small diversion is possible through the International Zone, with interesting locations like Savitri Bhavan, Unity Pavilion, Bharat Nivas, Tibetan Pavilion, Inuksuk, and then back to Visitors Centre. (Duration around 2 hours)
https://youtu.be/LtPms7hHCfE
Enter the video url
Matrimandir Website & Newsletter
The Matrimandir website features frequent updates to the progress of Matrimandir and rich photographs of the gardens and the Matrimandir itself.
Link: https://matrimandir.org/
Matrimandir Newsletter is a quarterly publication which updates on the continuing progress of the works inside and outside the Matrimandir, from the Inner Chamber to the Heliostat, to the Disks, to the Petals, to the Gardens, to the Lake.
Read here: https://auroville.org/page/matrimandir-newsletter