Vérité
Centre for Integral Learning, Living & Yoga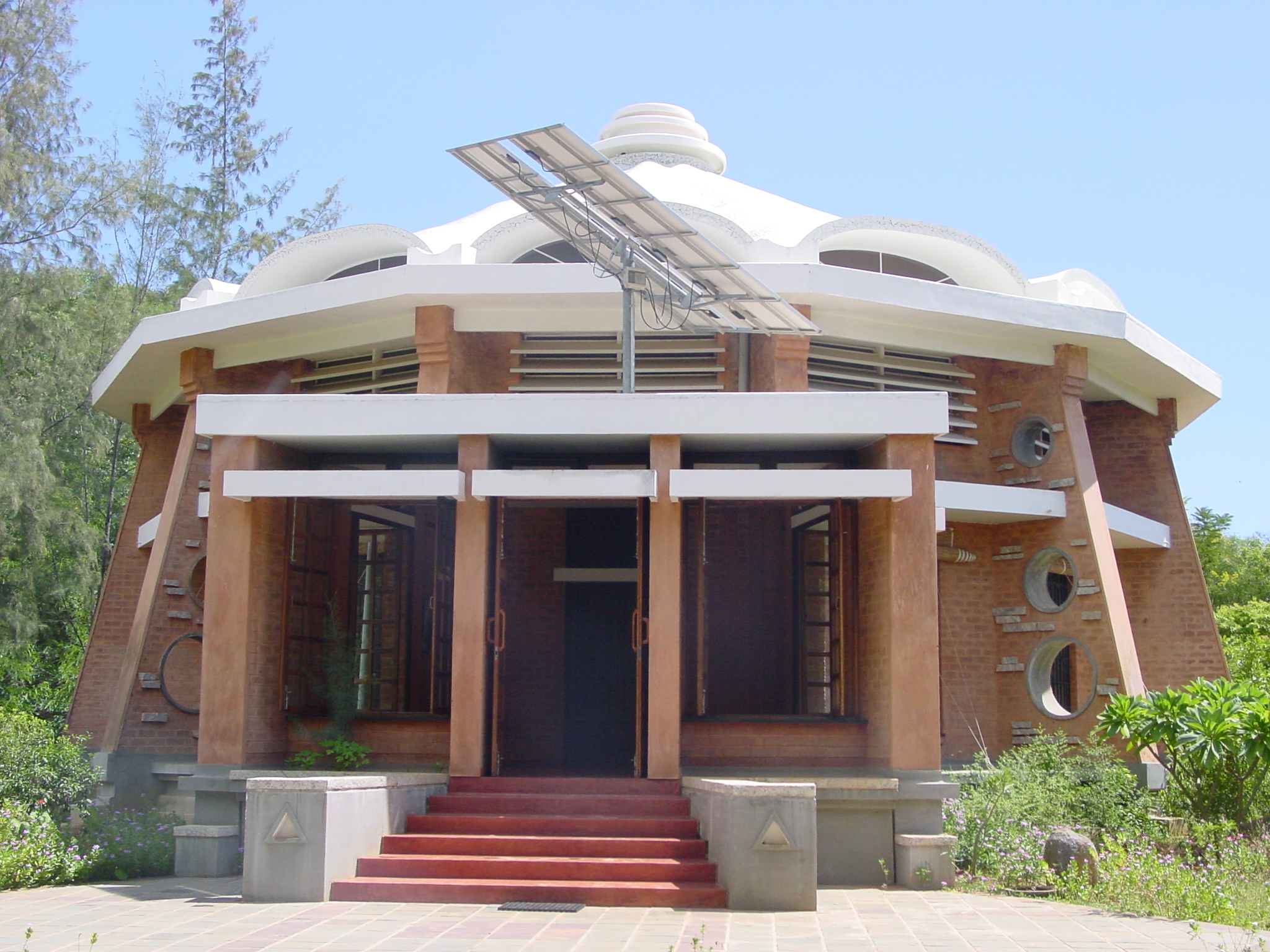 Vérité is a multi-faceted project within Auroville, the international "city for human unity" founded in 1968, based on the principles of Mother and Sri Aurobindo's Integral Yoga.
Dedicated to creating an environment that nurtures individuals and groups to realize their fullest potential, Vérité is a meeting ground for people who are interested in developing capacities and skills to manifest positive change, both personal and collective.
Vérité features sustainable infrastructure, alternative energy, a community-based guest house, an organic garden and kitchen and Vérité's Integral Learning Centre hosts workshops, yoga & re-creation sessions, retreats and therapies, which are offered free to Aurovilians, and supported by contributions from guests.
Vérité also offers "active participation" work-exchange arrangements for those who are seeking a deeper Auroville experience and want to explore karma yoga.
Vérité is a unique setting for individuals and groups that are searching for living, working examples of alternatives to the conventional approaches to life on this planet.
At the core of the Vérité experiment is the concept of a continuously evolving learning environment. Vérité collaborates with teachers and facilitators from diverse disciplines, including: sustainability, personal growth, yoga, health and healing, mindfulness, meditation, organizational dynamics, communication, conflict resolution, counseling, education, arts and self expression.
Over the years, Vérité has hosted thousands of programs, including classes, workshops, meetings, trainings, conferences and cultural events. The combination of simple guest facilities, healthy organic kitchen and programming and therapy spaces makes Vérité a desirable venue for individuals and groups coming to learn in and about Auroville.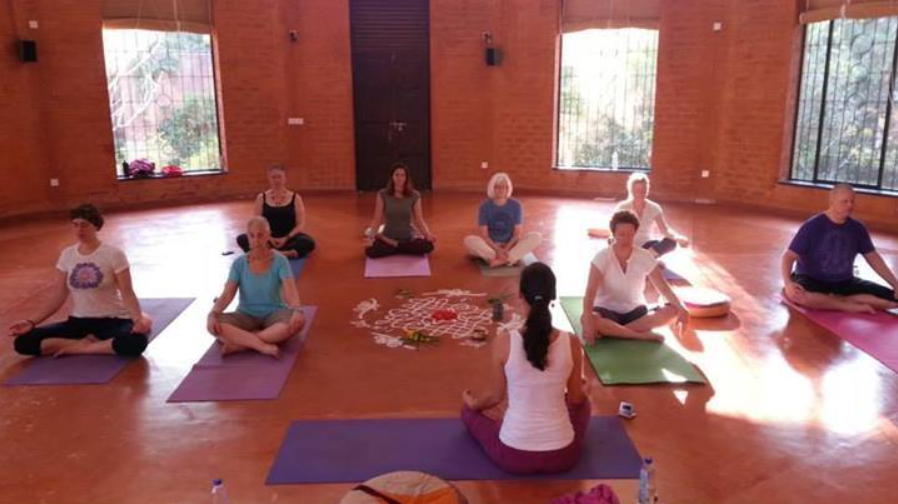 Goals Vérité Seeks to Accomplish
Vérité offers its campus as an intentional learning setting and a place for cross-cultural, exchanges of interdisciplinary paradigms and practices that help people meet the challenges of life in the 21st century.
Vérité aims to support the development of individuals and groups to become effective "change agents" with the inspiration, capacities, and tools they need to create a world in which humanity and nature, spirit and matter will co-evolve in harmony.
Vérité wants to be a living demonstration of indomitable optimism and the effective development of human nature and behaviour that will help nourish a positive future for all life on earth.
Vérité Research Objectives
Documenting of the Vérité project (e.g. developing/updating operational manuals for all working areas, creating a Vérité historical/archival resource, conducting a comprehensive assessment and analysis of Vérité's "ecological footprint")
Contributing to the "new wave" of research on practices that effectively transform our daily lives, work and relationships and build healthy communities, meaningful projects and sustainable futures. Of particular interest is studying the correlations between the tenets of Integral Yoga and recent research on what helps people create, promote and sustain positive change.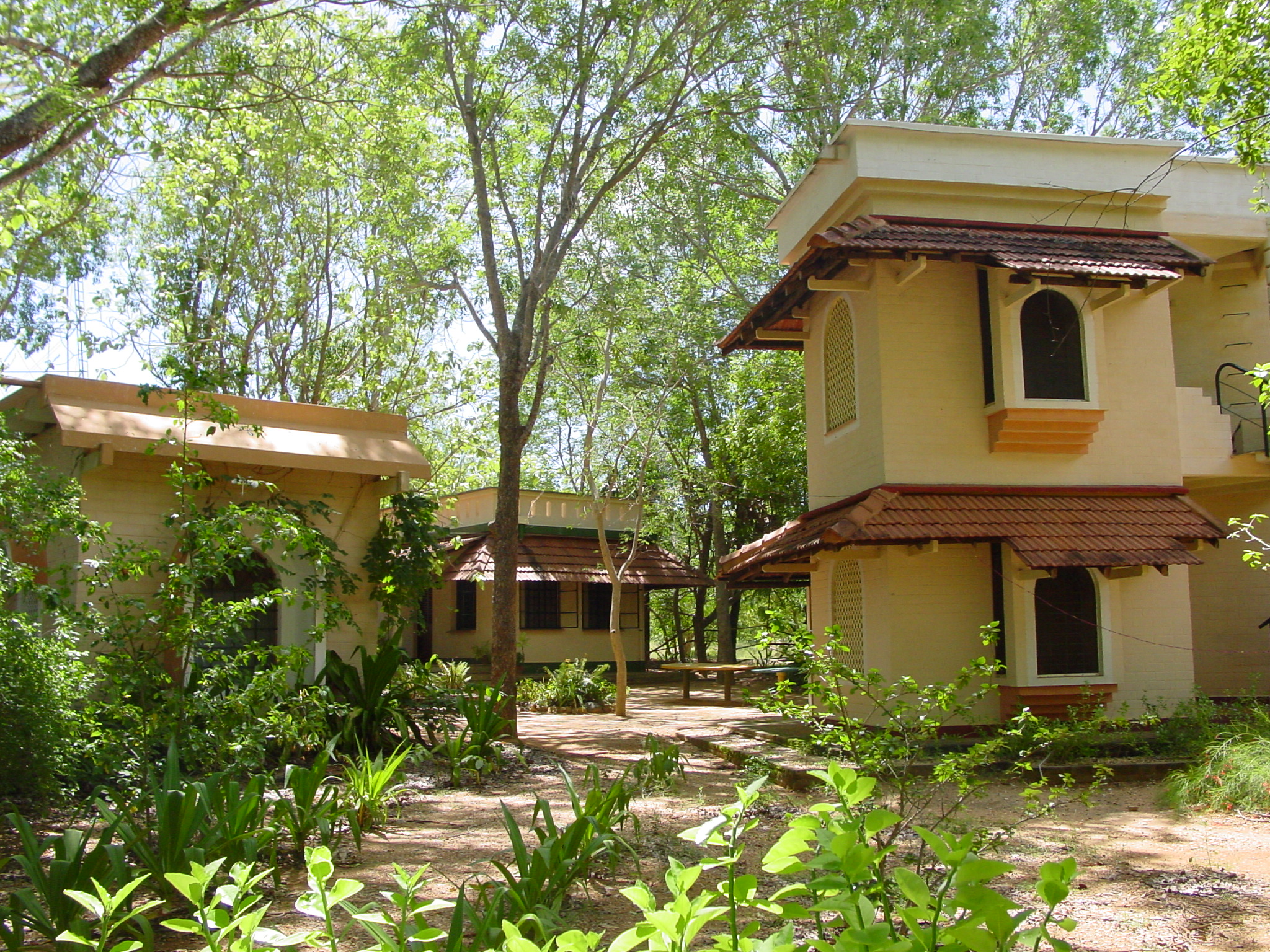 History
Vérité (French for 'truth") was founded in 1985 by a group of Aurovilians who wanted to explore what it means to live, learn, work and develop integrally.
Keenly aware of living on a planet unable to withstand the increasing demands made by human consumption and destruction, they also believed that the capacities to secure a future of truth, beauty and harmony were inherent in humanity.
Recognizing they were living in a time of exceptional urgency to help preserve and nurture the biodiversity essential for all life and evolution, the first Vérité settlers began by revitalizing several acres of barren land in Auroville's Industrial Zone.
Inspired by the Integral Yoga of Sri Aurobindo and the Mother, and guided by the ideals of Auroville, the Vérité project was built on the cornerstones of sustainability, collective yoga, health and wellness and spiritual "practice-in-action" in its efforts to become a centre for integral development in service to Auroville and its guests.
In Vérité's early years, residents pooled their personal resources, shared expenses and invested in infrastructure. As the project began to grow, residents took up fundraising efforts, thanks to numerous donors who supported its vision and generously funded infrastructure.
Vérité has been able to make consistent progress in its development.
While Vérité is financially self-sustaining (able to maintain infrastructure, subsidize residents, support staff, and make consistent contributions to Auroville's Central Fund), funds are needed for the next phase of Vérité to manifest.
Engage with Vérité
People come to Vérité in many ways; some stay as guests, some come to participate in programs or therapies through the Integral Learning Centre, others come as part of a residential group experience, and others stay here as "active participants" (long-term volunteers who seek a deeper experience of Auroville life). And even if you are not in Auroville, you can interact with Vérité on social media. Please see our contact information below.
Get in touch
https://www.verite.in⁣⁣
Instagram - vérité.auroville
Facebook - Vérité Auroville
Phone: +91 413 2622 045⁣
WhatsApp: +91 8489391876
Write to us