Auroville will be a site of material and spiritual researches for a living embodiment of an actual human unity.
Town Planning
Through its Master Plan, Auroville wants to break new ground in settlement-planning in such a way as to help other cities, both in India and abroad, which are experiencing high urbanisation trends. Auroville also hopes to demonstrate how 'urban' & 'rural' areas can complementarily develop in an integral and holistic way for their mutual benefit and well-being. We talk about an 'integrated' masterplan, implying here that both city and environment are integrally planned for since Auroville has come to care for its 'hinterland'.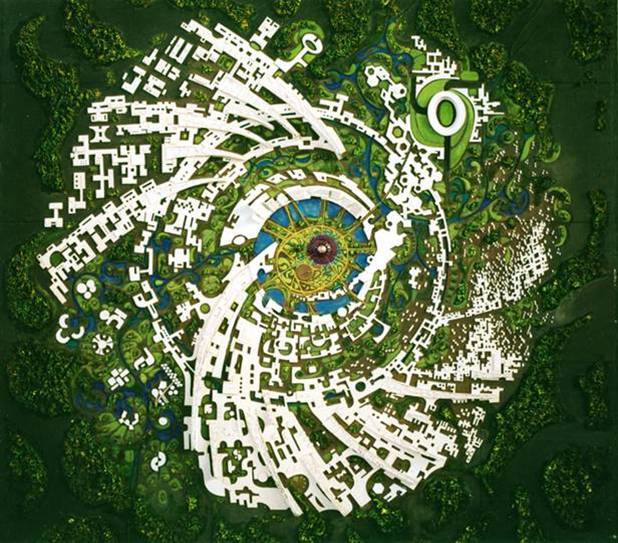 The Masterplan

A broad framework for the development of the City

Optimum Mix of Densities

Balance between green cover & buildings

Conscious Urbanisation

Ensuring neighbouring villages also grow together to create a sound society
Overview of
Planned Population

50000

Diameter

5km

City Area Diameter

2.5km

Acres Planned Area

4942

Inner City Area

Car Free

Private Property

No
Planning the City
"To me, Auroville implies 'City of Dawn'. It is the city which is on the emergence when the sun rises up, and you begin to see this new city: unimaginable, fantastic, the kind of world that is there."
B.V.Doshi