Last updated: 26 Aug, 2020
Sonnets - Sri Aurobindo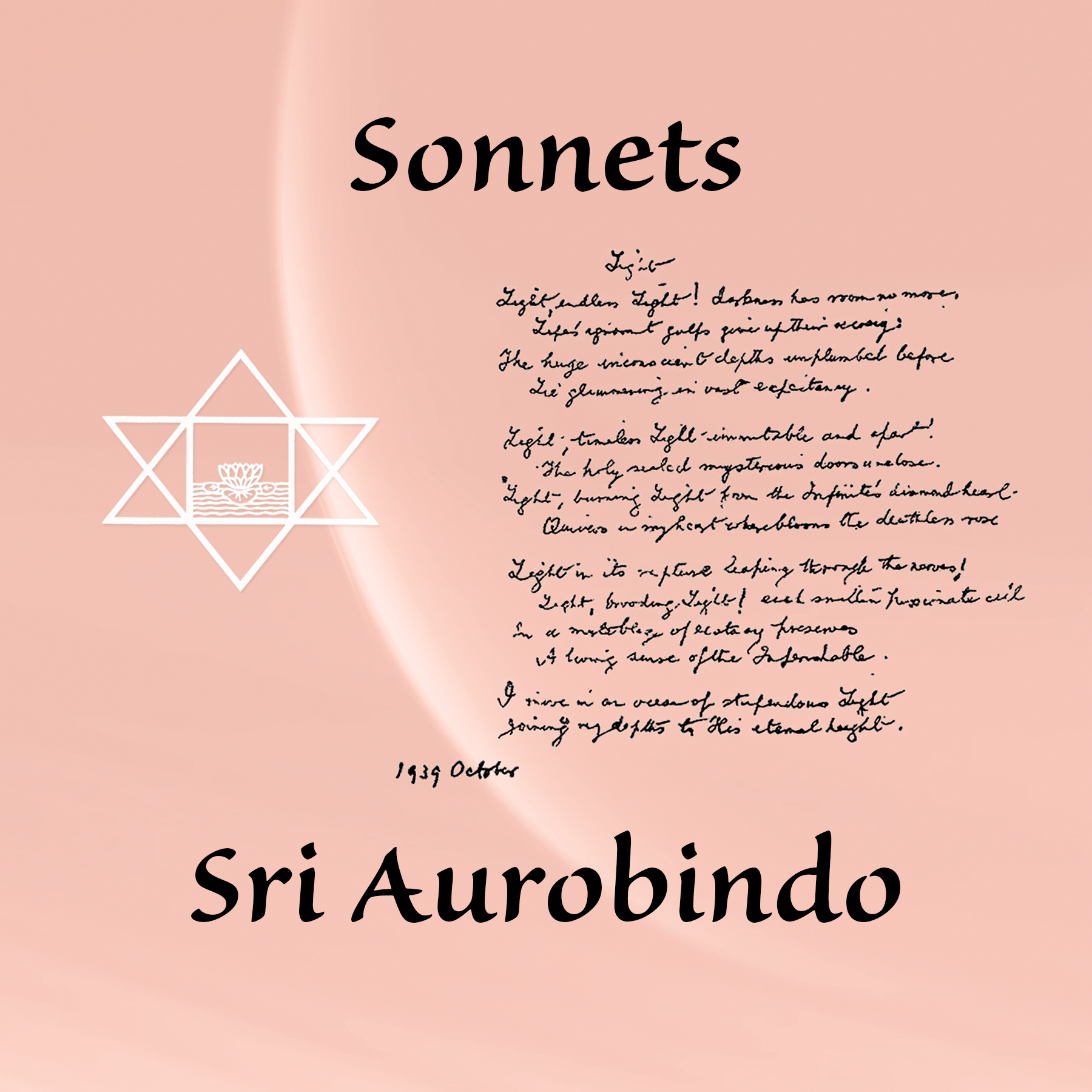 Cover image
This book contains all of Sri Aurobindo's sonnets—the seventy-four sonnets written in Pondicherry between the early 1930s and late 1940s. Only eight were published during his lifetime. Notes on the texts provide information on the number of extant manuscript versions of each sonnet.
Our gratitude goes to Sri Aurobindo Ashram Trust for their kind approval of this project of audio 2 Audio CDs, 74 Sonnets - 120 min, Produced: 2014.
This Audio Book is sponsored by the Living Words project.
The sonnets were recited by Aravinda Maheshwari and recorded by Sergey Stanovykh with valuable assistance from Sushil Patel and Jasmin Maheshwari.
Distributed by Sergey, Courage, Auroville 605101, India
ph +91 413 2622 963 / +91 94434 90153