Solitude Farm and Cafe
Coming Back to Where Food Grows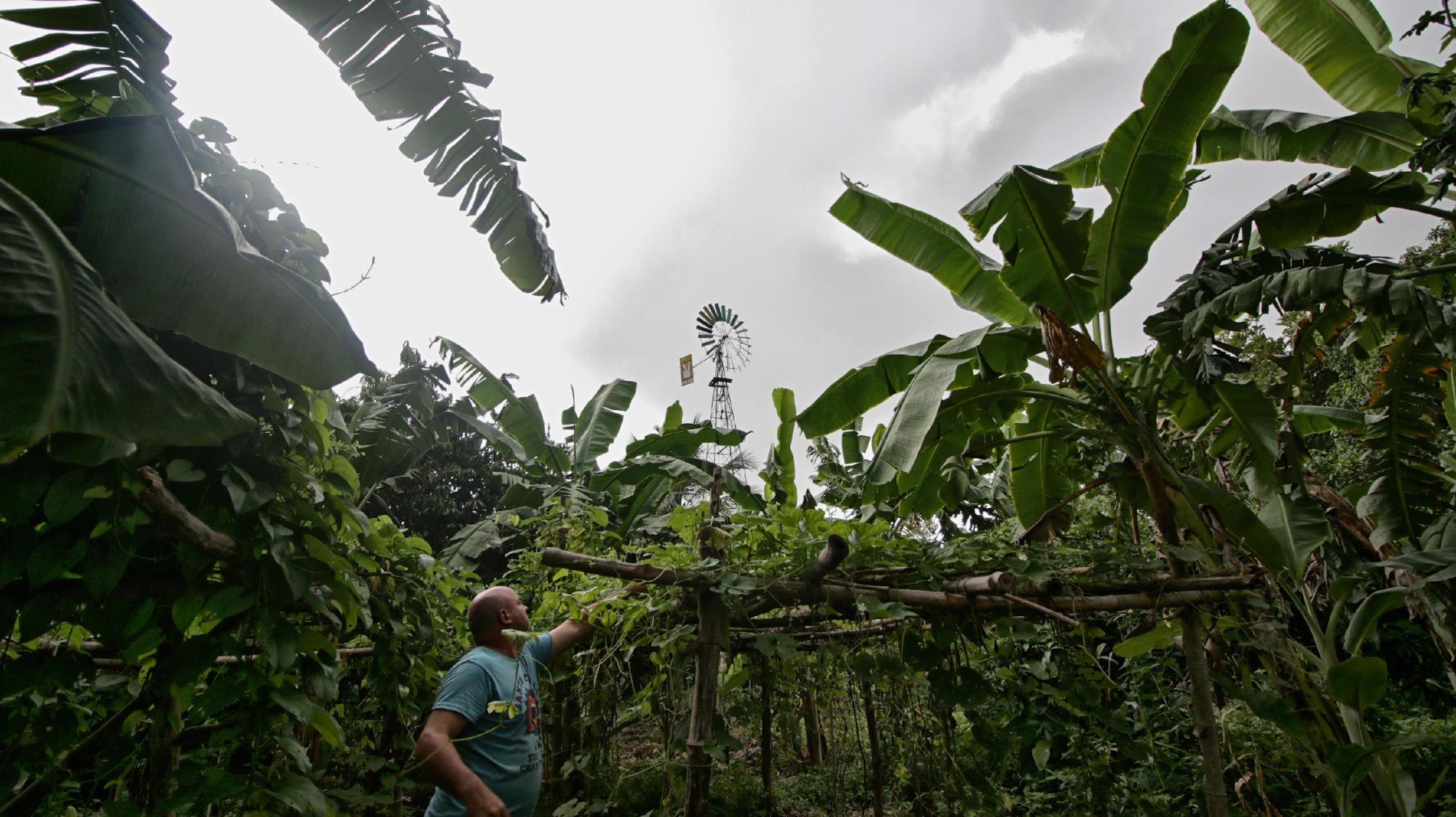 Solitude Farm was started in 1996 by a group of young Aurovillians. One of them, Krishna McKenzie, inspired by Masanobu Fukuoka developed the farm with the ideas of Natural farming and permaculture.
Society that doesn't know where its food comes from is a society without culture and humanity without culture will perish.
Krishna's dream of meeting his guru came true in 2002 when Fukuoka revisited India after a long time. Much like the rest of Auroville, the barren land on which the farm flourishes now, needed tending and care. Fukuoka advocated that all the bio-resources around us, such as leaves, weeds, branches, etc., should constantly be returned to the soil to increase soil fertility. Realizing that this philosophy should be the basis of our work, no pesticides or fertilizers were used on the land. The farm slowly evolved into 100% non-tillage and the machines and tractors gradually were eliminated.
Today the farm boasts a huge variety of fruits like papaya, banana, sapotas, guavas, bread fruit, mangoes, ramphal; vegetables such as okra, sword beans, corn, plantain, radish, brinjal; edible weeds like ballon vine, climbing pea brinjal, turkey berry, sasaparella; flowers like butter fly pea, hibiscus, portalaca along with grains like fox tail millets, varagu, horse tail millets, finger millet and red rice and so much more.
In 2008, with a need for financial sustainability and a refusal to compromise on Fukuoka's vision of natural farming, it became clear that the solution was simply to value the local foods that grow easily all around us and incorporate them into the food that we eat. Thus we began serving these local foods in our farm to plate café. By valuing these foods on a daily basis the café has facilitated an ongoing exploration of this vast treasure trove of nutrition that has really become the cornerstone of what Solitude Farm stands for – honouring the gifts of Mother Nature.
Today our café serves smoothies, coolers, vegan ice creams, vegan chai and coffees, wild weeds sushi, salads and the ever-changing Thali of the day made from produce that is harvested daily.
Along with this exploration of our nutritional heritage, has emerged the need for education; Solitude Farm hosts numerous workshops hosting schools, workshops and the now much coveted weekly farm tour.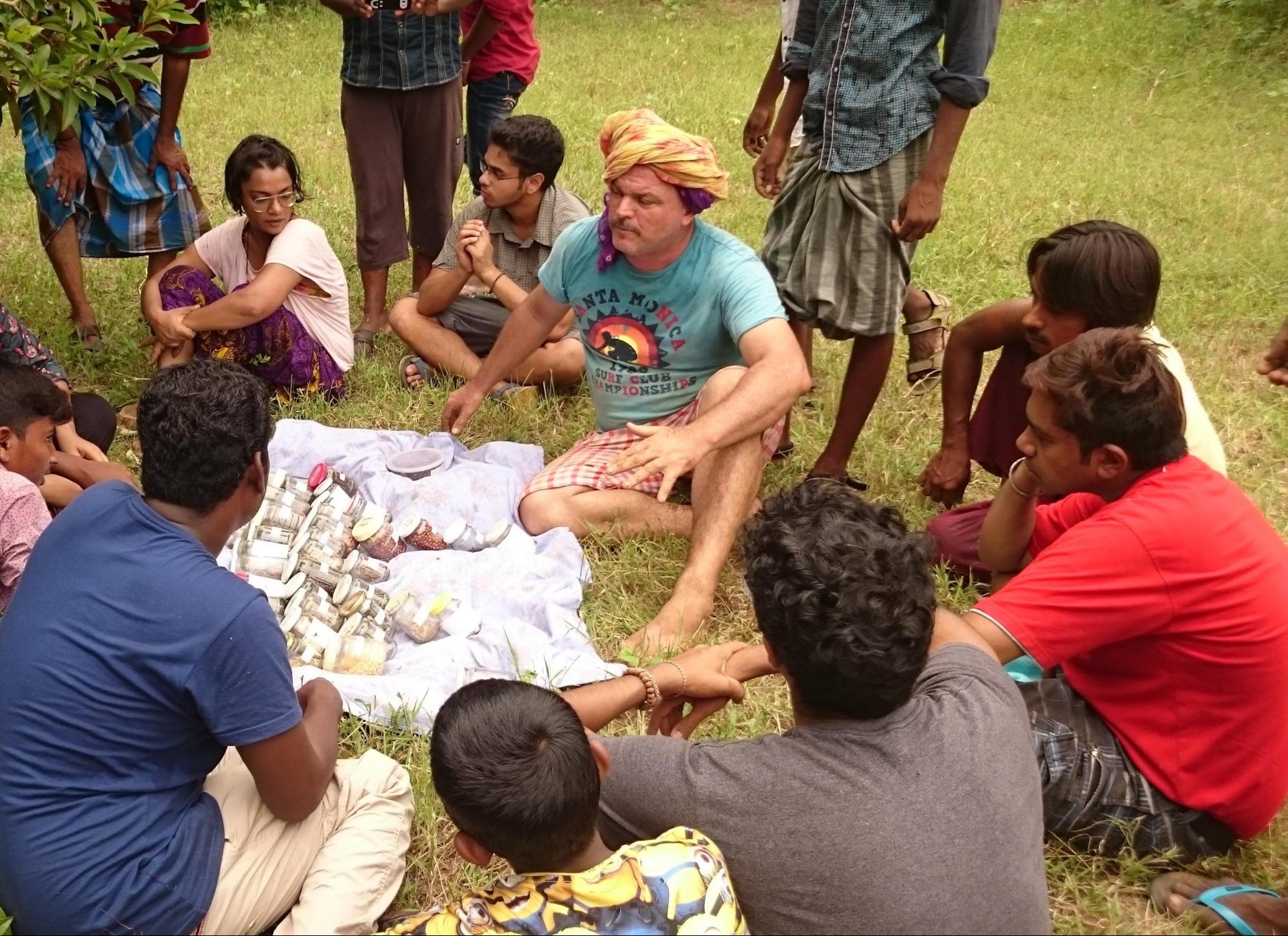 Krishna, also the front-man of the band Emergence, always struggled with the idea that farming was his work and music something else. Music is an adhesive that brings people together. Along with arts and culture, celebration forms the core of a community's identity. This identity also being inextricably linked to a community's intimate knowledge of the foods growing around them; a cultural/nutritional identity.
Listen to Emergence on Spotify here.
Thus, Lively Up Your Earth (LUYE) an eco-music festival came about. LUYE celebrates the creativity in our community through music, arts and local food.
The importance and relevance of this subject today has led to Krishna becoming a well known motivational speaker. Krishna travels with his project, People Food Music, bringing together food, education and celebration to schools, universities and various groups.
<div><br></div><div>https://youtu.be/QJ_DoF6gQf0</div>
Enter the video url
https://www.youtube.com/watch?v=UcFNzLoaeLI
Enter the video url
Vision
A road back to nature through three simple steps:
Honour all organic matter, our bio-resources and return it to the land. This is our profit, not financial, but nutritional. All wellbeing starts with a healthy soil.
Honour all the gifts that Mother Nature offers to us. Honouring them means eating them.
Building community through celebration and education on the diverse values of local food.
The Ultimate goal of farming is not the growing of crops, but the cultivation and perfection of human beings.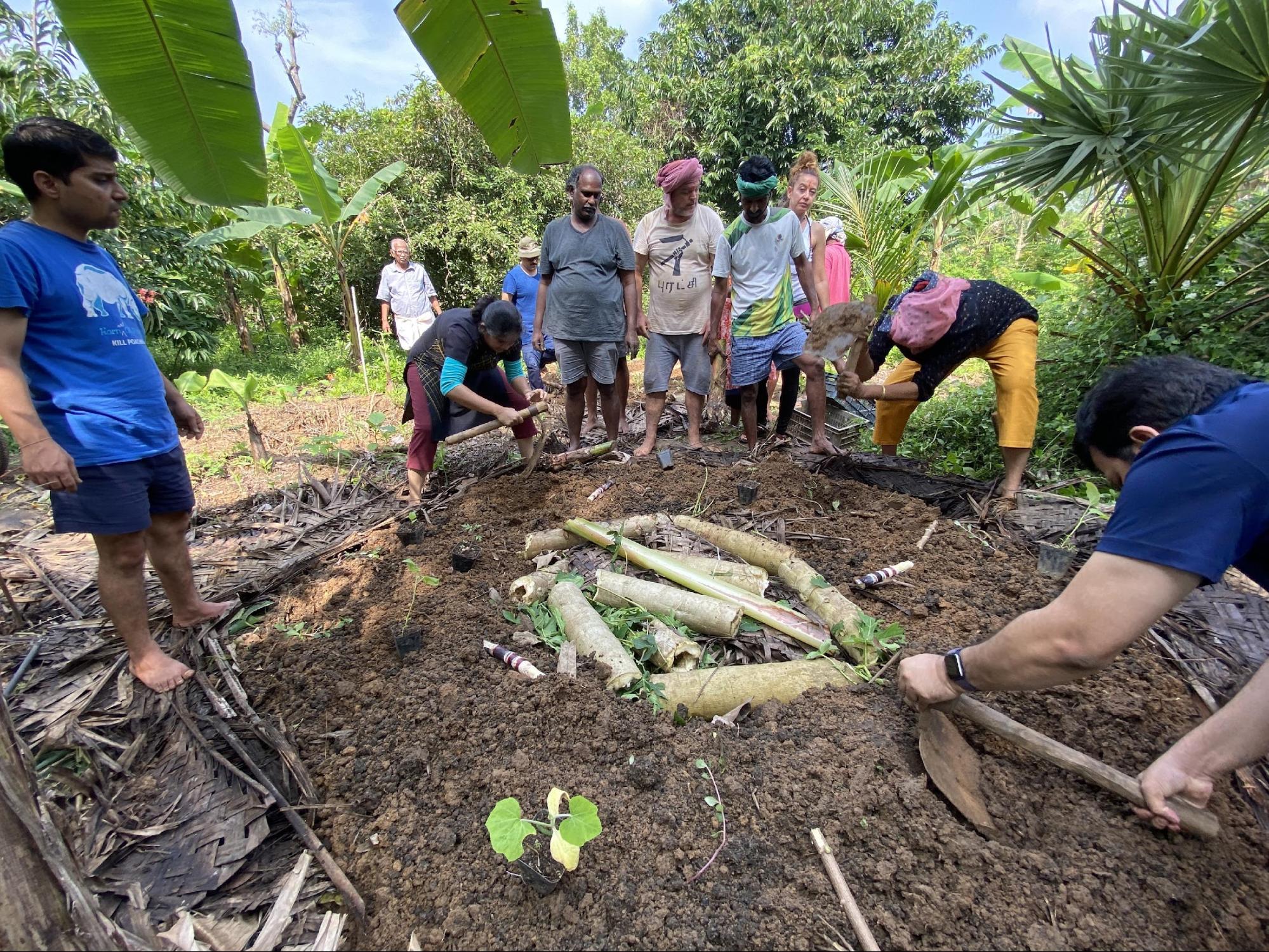 Solitude Farm Offers
Since 1996, the vision of Masanobu Fukuoka has led us to explore in-depth the vast diversity of local foods around us. There are over 200 plants, including wild greens, flowers, fruit, vegetables, oilseeds, cereals and grains, grams and pulses on 6 acres of land. Many of these plants are not even found in shops, they are not a product of industrialized agriculture and thus the challenge we face at Solitude is how to re-value these plants within our community for their nutritional/medicinal/cultural/social/economic and ecological value. Re-valuing starts with the consumer eating local food and exploring how to bring these benefits into all levels of society.
A farm-to-plate restaurant, open from Monday to Saturday. Breakfast is served between 9:00 am to 11 am and lunch from 12:30 am to 3:30 am. An array of cooling juices, vegan smoothies and ice-cream, farm-to-plate meals and café-made desserts are available. The Thali of the Day is our main meal consisting of a wide diversity of fresh seasonal produce.
Local Food Basket Service - A commitment to your health – a weekly basket filled with a collage of seasonal fruits and vegetables, along with a unique juice kit to ensure a complete nutritional package.
Free Farm tour - Every Saturday at 11:30 am. We explore Solitude farm and the three steps on our road back to Nature.
Mini – permaculture workshop - A closer look at Solitude farm through exploration of local food. This workshop will give you a clear insight on how to re-connect with Mother Nature through the principles of natural farming and permaculture. Held every Wednesday, from 9:30 am to 12:30 pm, includes lunch and refreshments.
An intensive, hands-on, weekend 3-day workshop that will empower you to grow your own food. Learn how to make your own garden with the principles of permaculture and discover many of the solutions we face in the world today lie in our relationship with Mother Nature. This is a step-by-step approach to bringing nutritional, local food to your plate every day.
Soap making Workshop - This workshop covers how to make a natural hand and body soap from start to finish, where the participant actually takes the soap home with them. It will also teach how to make Bio-Enzyme, a natural liquid soap using lemon peels and jaggery whose cleaning action is affected by natural enzymes as opposed to harsh chemicals and is ideal even for floors, toilets, clothes, vessels and the like.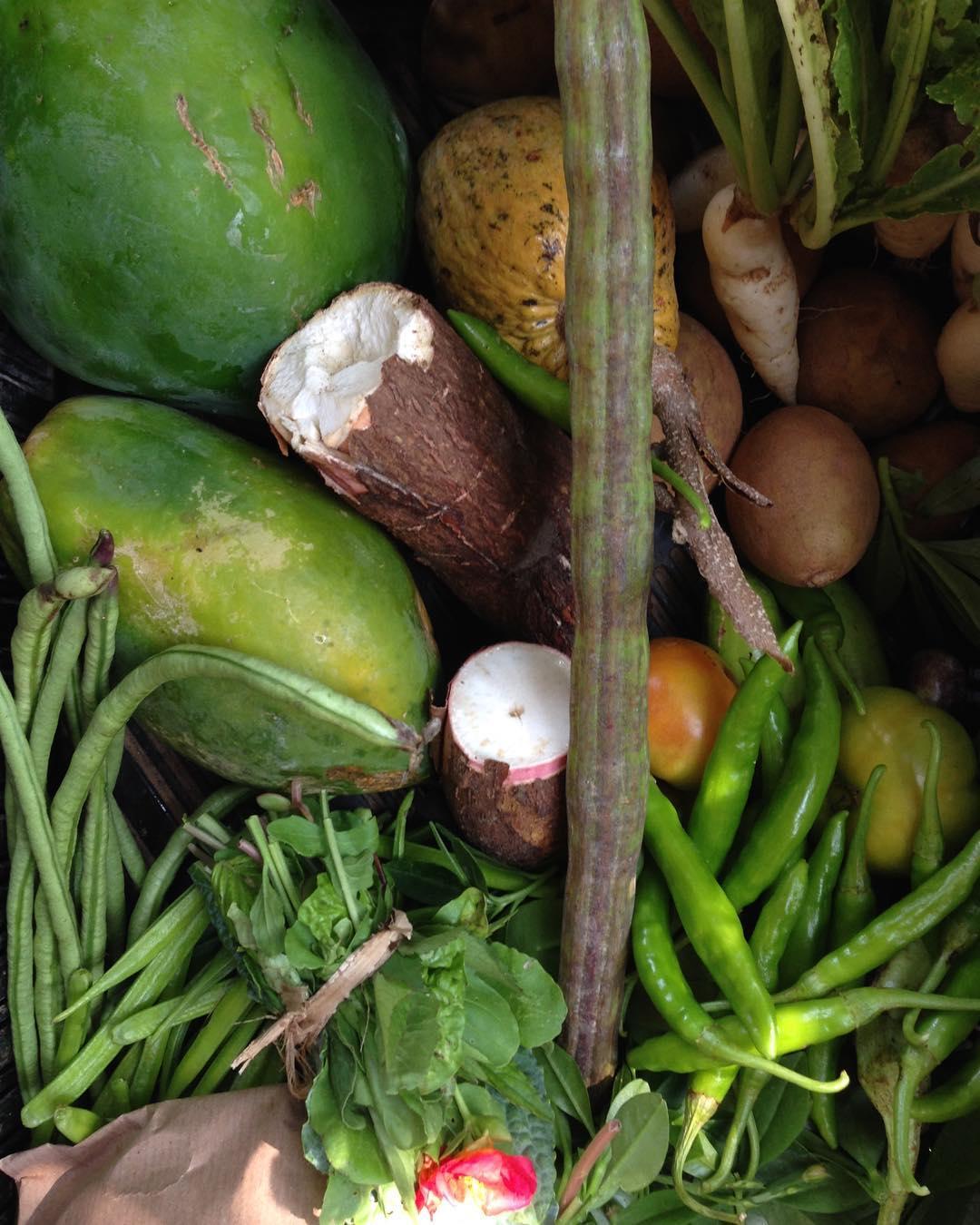 Contact Information and Website Links