Solar Kitchen
Auroville's Community Dining Hall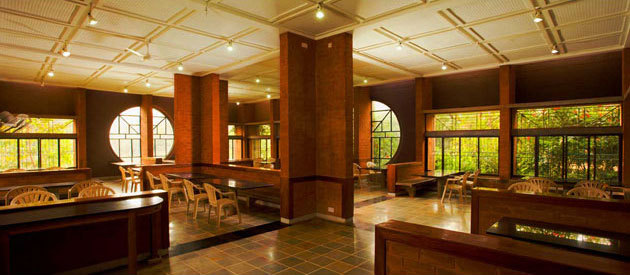 The Solar Kitchen, by far the most popular lunchtime eatery in Auroville (though open for dinner also), prepares simple vegetarian food for over 1000 lunches, of which 540 go to the schools, 200 go out by tiffins and 260 to 300 are consumed in the dining hall.
Community Dining Hall
Open daily, fixed menus.
12:15 - 1:15pm for lunch
The Kitchen asks guests who intend to eat there to book in advance. If you go unannounced without a booking, you have to wait until 1 pm. After that un-booked diners are welcome.
Payment by Aurocard, or Auroville account only
Bookings: 0413 -2622197