Sadhana Forest
Successful reforestation of 70 acres of degraded landscape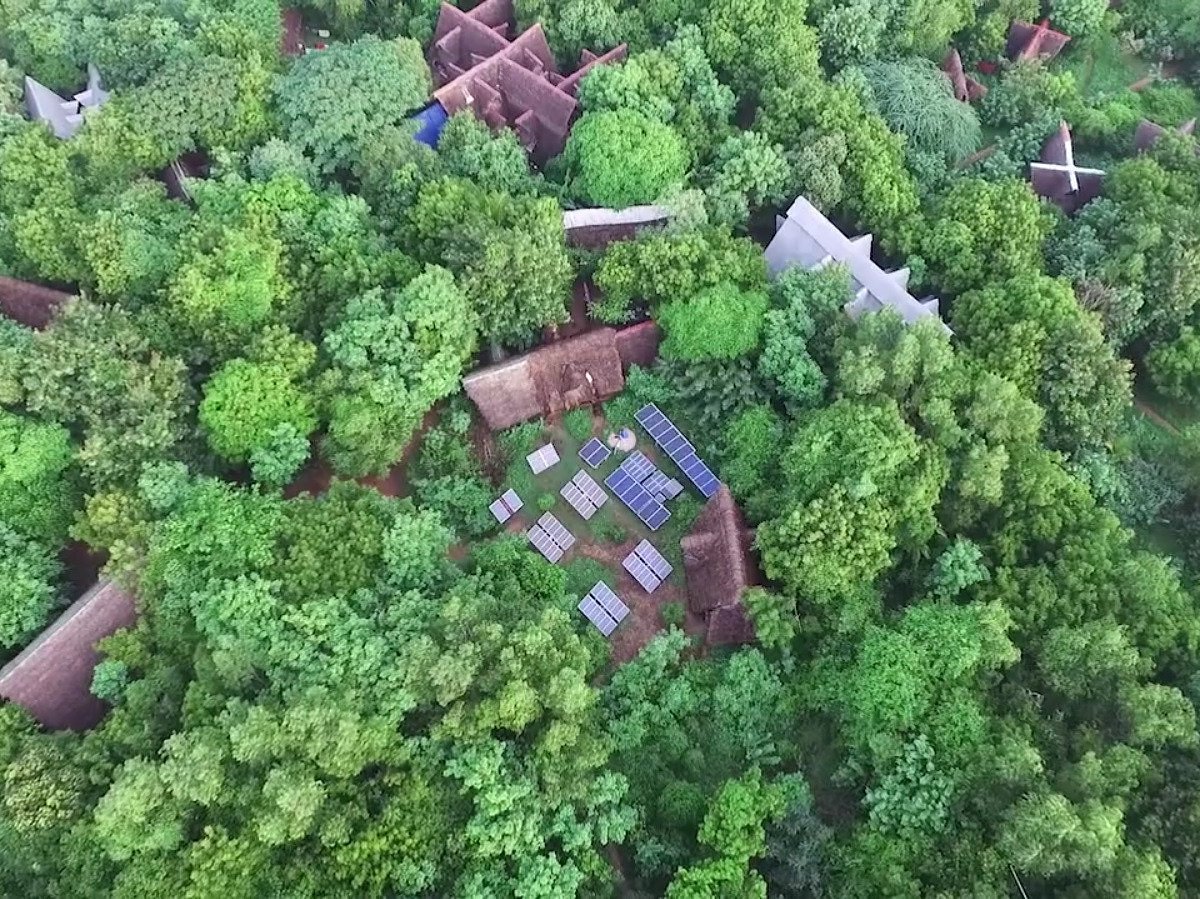 Sadhana Forest started its ecological revival and sustainable living work on December 19th 2003 and it has been accepting participants from the first day of its establishment. Since then it has served as an educational experience for more than 5000 residential participants. One of the main efforts has been focused on experimenting with different methods of sustainable living, reforestation and water conservation.
Acreage: 65 I Stewards: Aviram, Yorit.
The project has held Permaculture courses, workshops, hosted school groups, students from India and abroad, and has helped train foresters from the India National Forest Department. To date, Sadhana forest has successfully reforested 70 acres of highly degraded land with indigenous Tropical Dry Evergreen Forest and established a vibrant volunteer community welcoming over 1000 volunteers per year from over 50 countries.
Beside planting and nurturing trees, another major project in Sadhana Forest is water conservation with the ultimate goal to reach zero runoff.
https://vimeo.com/31888262
Enter the video url
Vision
Water, Trees, People: Sadhana Forest is a unique satellite forest community.
The original vision of its founders, Yorit and Aviram Rozin, was to transform 70 acres of severely eroded, arid land on the outskirts of Auroville. In a spirit of human unity, their aim has been to introduce a growing number of people to sustainable living, food security through ecological transformation, wasteland reclamation, and veganism. Our energy and resources have been focused on the creation of a vibrant, indigenous Tropical Dry Evergreen Forest (TDEF).
This is a community focused on water conservation and the indigenous reforestation of severely eroded Auroville land located inland from Morattandi, off the Pondicherry-Tindivanam road.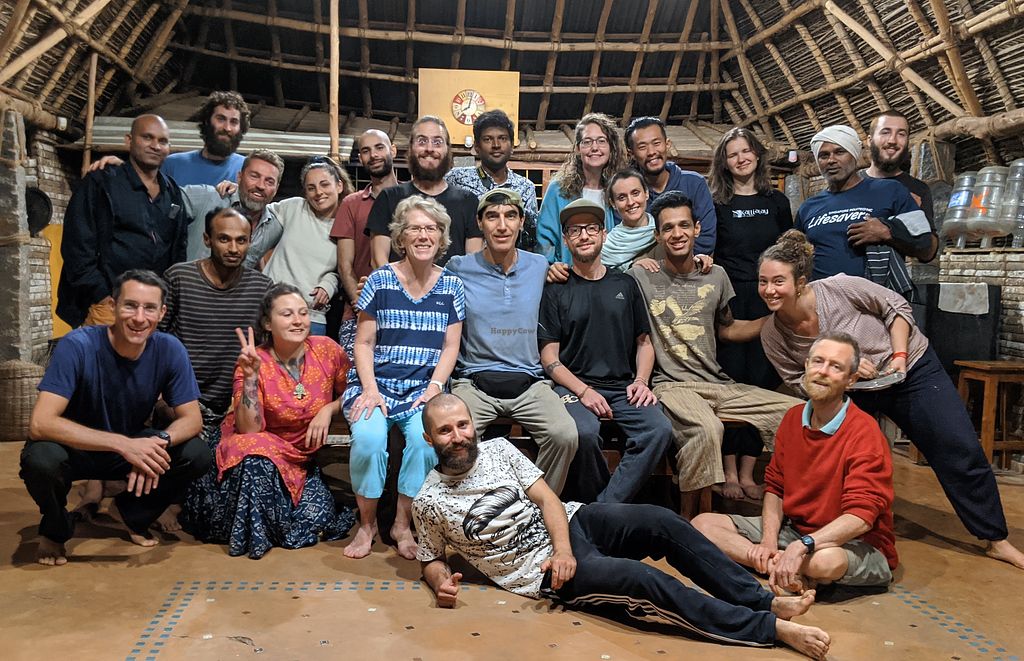 Our Work
Sadhana Forest is based on volunteers coming to work there around the year from India and all over the world. A thousand volunteers a year are provided with free accommodation in huts built from local, natural materials. Energy is provided by a solar system; other sustainable practices implemented in the community are vegan organic nutrition, recycling and waste minimisation, biodegradable toiletries, composting toilets, a grey water system, and, very importantly, positive and supportive emotional attitudes.
The main aim of this ecological project is to support the local rural villages: By retaining water and filling the aquifer, Sadhana Forest allows the villagers to cultivate their food and prevents exodus towards nearby city slums. Planting the indigenous plants that constitute TDEF, an ecosystem unique to this region, and one that is currently endangered, is protected and nurtured.
Environmental education for all. We include as many children and young people in the process of ecological revival and sustainable living as we can. Our aim is to encourage them to share and propagate our vision of an ecologically responsible and sustainable way of living, and for them to help take urgent actions that are necessary for the future of their environment.
Children and young people from nearby Tamil villages take an enthusiastic and active part in this project. They, of course, have no memory of the great, ancient, coastal forest that once extended from northern Tamil Nadu down to Kanyakumari in the south, a forest that was destroyed many decades before they were born. Our dream is to create, with their participation, the opportunity for them to experience the original forest of their forebears. For most, it is their first 'hands-on' experience in sustainable living, an exciting and transformative experience for them.
Sadhana Forest has a sister community in Haiti focused on creating a food forest with the local population.
You are warmly invited to a tour of the community and the forest, an eco film, and a free vegan organic dinner every Friday at 4:30pm. The free bus service leaves from Solar Kitchen at 4pm. No booking required!
Accolades
Sadhana Forest won the third place in the Humanitarian Water and Food Award (WAF) 2010. The ceremony took place in the Marble Hall of the University of Copenhagen, Denmark, on November 25th, 2010. Shri Ashok Kumar Attri, the Ambassador of India to Denmark, honored Sadhana Forest by attending the ceremony.
This award is an international recognition of the quality of the ecological and humanitarian work done by Sadhana Forest in India and also in Haiti.