Pitanga Hall
Cultivating Health and Culture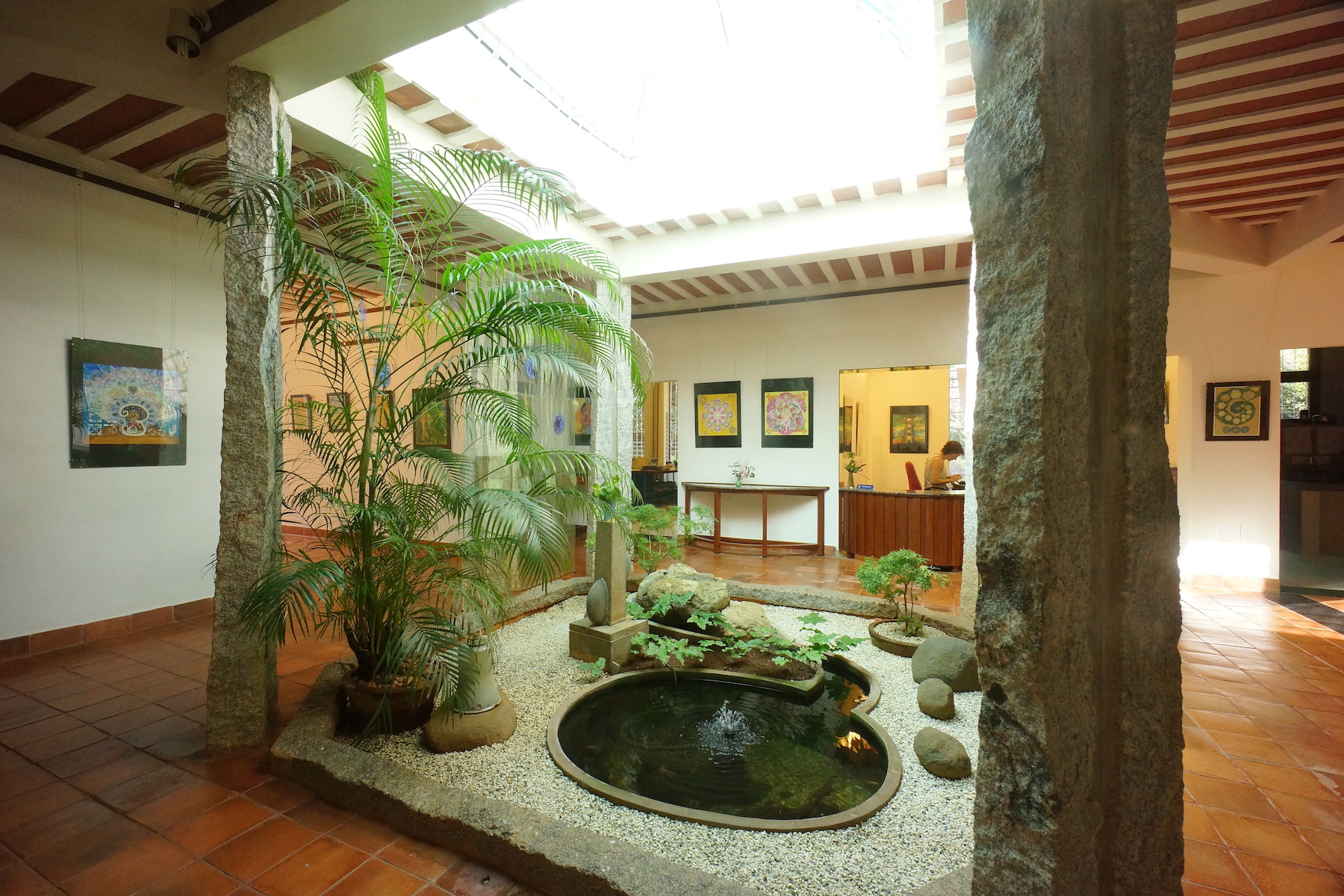 In 1991 Pitanga opened its doors to Aurovilians who were willing to freely share their professional knowledge in aspects of health and culture. For this reason, Pitanga was built centrally, at the community of Samasti. The building consists of two large halls and six smaller rooms. These are placed intimately around a green courtyard with a pond and fountain.
Pitanga was named by its founders after a sweetly flowering Brazilian bush, the flowers of which bring peace and harmony. The name was found to also mean 'golden body' in Sanskrit.
Architect: Rolf Redis
Activites at Pitanga
Pitanga is open to both Aurovilians and guests. In the season from August to March, some thirty teachers offer a wide range of classes, from Yoga to Aikido, and from Chinese calligraphy to Salsa dance. Also, friends of Auroville from abroad, who are qualified teachers, are given opportunities to conduct courses and workshops.
To these activities are added Auroville art exhibitions and performances of music, dance and theatre. Sometimes performances are also given by promising artists from India or abroad.
Contact: Tel: 0413-2622561
Email: pitanga@auroville.org.in