Last updated: 27 Nov, 2021
Petition to Stop Highway Through Auroville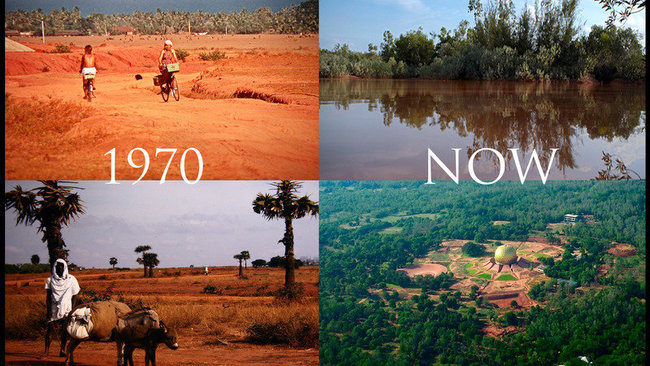 This petition, initiated by one of Auroville's friends, concerns the threat of a pending 4-lane national highway that is planned to possibly traverse our city in the not too far future. The Central Government's Minister of Transport gazetted an 'in principle approval' in March 2018 for a project of construction of 8 highways in Tamil Nadu (under the 'Bharatmalal Priyojana Scheme' of the National Highway Authority of India, NHAI, and often referred as 'green corridors'). One of these is the NH332A (ECR from Mamallapuram to Pondicherry), which would be deviated through Auroville. Naturally, this would be highly detrimental for Auroville in its widest definition, and its entire bioregion.
The petition can be signed by all those who care - Aurovilians, friends connected with Auroville International Centres worldwide, friends and associates of Auroville, well-wishers… The 'non-resident' Auroville family is huge and easily goes into tens of thousands if not more! We hope you come forward and help us in this by clicking here.
===============================================================
Disclaimer regarding the Change.Org petition.
We hereby state that the text in the petition titled "New Threat to Auroville's Forests" (update to the original petition against the highway called "Protect the afforestation attempts of Auroville") contains incorrect information, sketchy and incomplete, and therefore gives a wrong impression about the issue. Also, the organizers of this petition have not been authorized by Auroville to do fundraising in its name. There is currently an internal process that is ongoing to try and come to a harmonious resolution of the situation and external pressures from individuals who do not have an understanding of the issues is not helpful to this process. Therefore, we request to please not sign and support the petition on Change.Org titled "New Threat to Auroville's Forests".
The Working Committee