Last updated: 8 Jul, 2015
New Creation Sports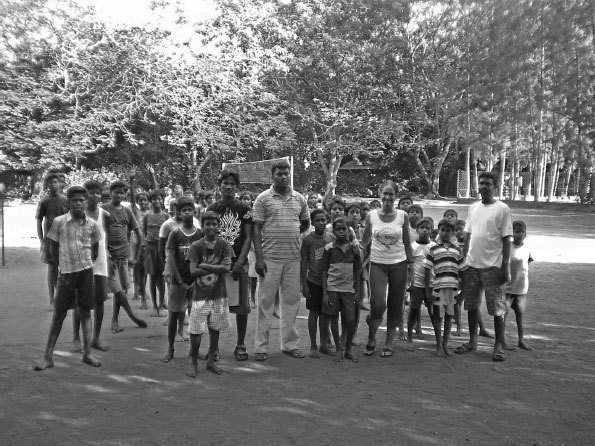 New Creation Sports
New Creation Sports is a sports program that is an integral part of Aikiyam School. It comprises a sports ground which has been developing for the past 20 years, and now includes a basketball court, race track, gymnasium, 2 dance halls, 2 tennis courts, a swimming pool, all financed privately and with the aid of SAIIER.
Currently it offers a variety of sports, not only to the students from Aikiyam School but also to all Auroville sportsmen/women as well as sport lovers from the surrounding villages. It hosts a lot of tour­naments and has become a favorite place for sports activities.
The New Creation sportsground is home to La Piscine, the Auroville swimming pool, as well as the Auroville Sports Resource Center.