Mona Doctor-Pingel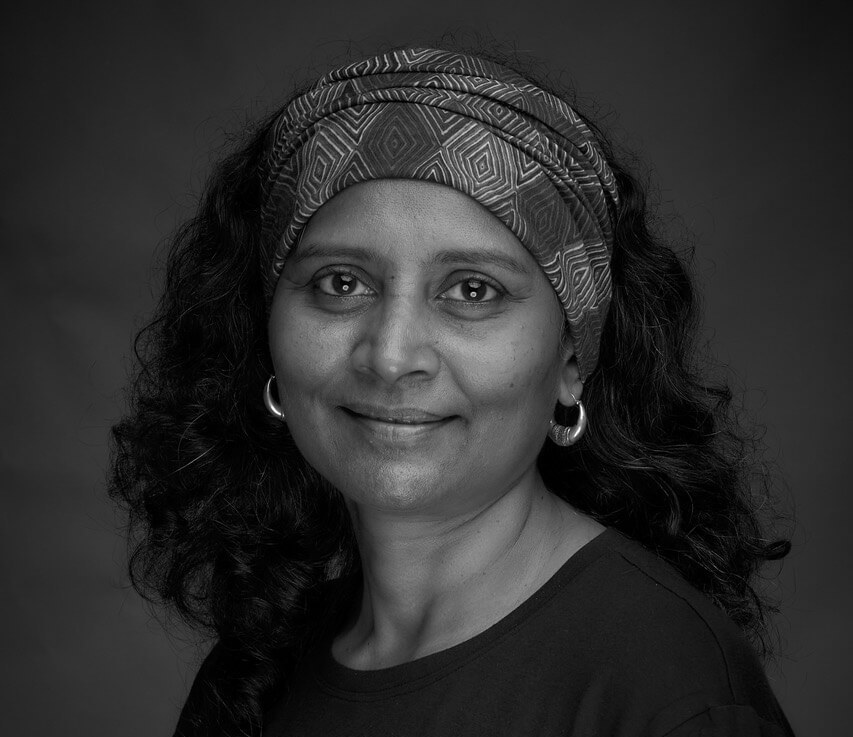 Ever since my first visit as a trainee in 1987 and later when I joined as an architect in 1990, Auroville has been my "playfield" allowing me to constantly formulate and re-evaluate my ideas and ideals. It has supported my growth as an individual in multifarious activities which are synergistic with architecture.
Journey and Experience
Studying architecture at the Centre for Environment and Planning (CEPT), Ahmedabad (1984-90), and having obtained a Masters degree in Appropriate Technology from Flensburg University, Germany (1992-94), I have had an independent set-up called Studio Naqshbandi in Auroville since 1995.
Since then we have a realized a range of projects from small studios to large institutions, school buildings, residential apartments, showrooms, restaurants and some amount of planning works for Auroville. In each of these projects, we spend time on research and finding the right solution for the requirements and budget while keeping in mind locally available craftsmanship, climate, culture and aspirations of the end users.
With a vibrant, constantly changing team of trainees, young architects and designers, we explore and experiment with the many facets of architecture, interiors and landscape design. Our work has been labeled as 'appropriate', 'sustainable', 'green', 'organic', 'modern', 'sensorial', 'rustic', 'finely crafted', offering differing viewpoints to the perceiver, sometimes as per the fashion of time. However for me architecture is a passion and a way of life and the outer manifestation reflects the palimpsest of inner reality.
The inside-outside relationship does form an important part of my practice since I like to see the built form with its surroundings rather than in isolation. Landscaping becomes an intrinsic part of the project as also environment-friendly energy and water systems. Another key guiding principle in my work is the creation of buildings which are healthy (Building Biology, Sick building syndrome), taking into account factors like Electromagnetic fields, use of natural materials and Earth energies.
I strongly believe that the consciousness one puts into the design and building process is bound to show in the results.
As part of 'Dreamcatchers', an open source planning forum started in 2005, evolving an inclusive and creative process for Auroville's growth at all levels, I have come to believe that it is possible to find the Highest Common Denominator in a collective process rather than the Lowest Common Factor. Therefore I welcome opportunities to collaborate with diverse professionals on projects, whether they are small or big.
My 2-year term (2010-2012) at L'Avenir d' Auroville (Auroville's official Planning and Development body) as joint secretary, has allowed me to become mindful of the difficulty of planning a city that is constantly in flux. Auroville's planning presents one of the greatest challenges and yet it is a privilege to live and evolve in a society that is based on nothing less than an evolution of consciousness to the next human species.
My current field of exploration also includes teaching (at various architecture schools) through hands-on workshops/studios, writing - Monographs on the pioneering Auroville Architects Series - Poppo Pingel (BUY HERE) and Piero & Gloria Cicionesi (BUY HERE) and Research - Energy Efficiency in Buildings under the joint Indo-US research program from 2012-17 ( http://cberd.org/)
More on:
For all internship and work-related inquiries, please
Contact: studionaqshbandi@gmail.com