Kottakarai Farm
Renewing Connection with Traditional Organic Farming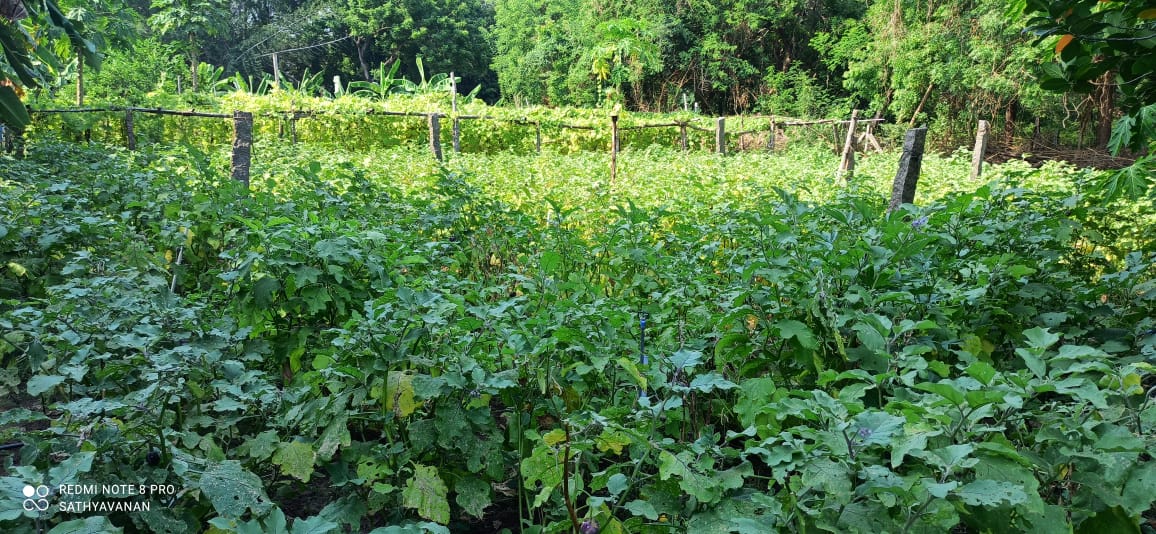 Setup in 1974, Kottakarai farm was one of the earliest farms of Auroville. Originally spanning 20 acres, today the farm has about 7.5 acres under cultivation. Blessed with fertile loamy topsoil, the produce includes fruits, vegetables, herbs and millets. The farm also has a dairy of 10 cows that yields milk and compost made of cow dung.
At present Sundaram and Amudha with their 2 children Balaji and Babu along with 5 permanent workers manage the operations at the farm. Amudha is also a teacher at the Auroville kindergarten.
Beginnings
Situated in west Auroville next to Kottakarai village, the current steward Amudha was born into the farm life. Having lived all her life at farms, day-to-day operations never felt like "work" rather was an activity she engaged in playfully with love and passion for the farm.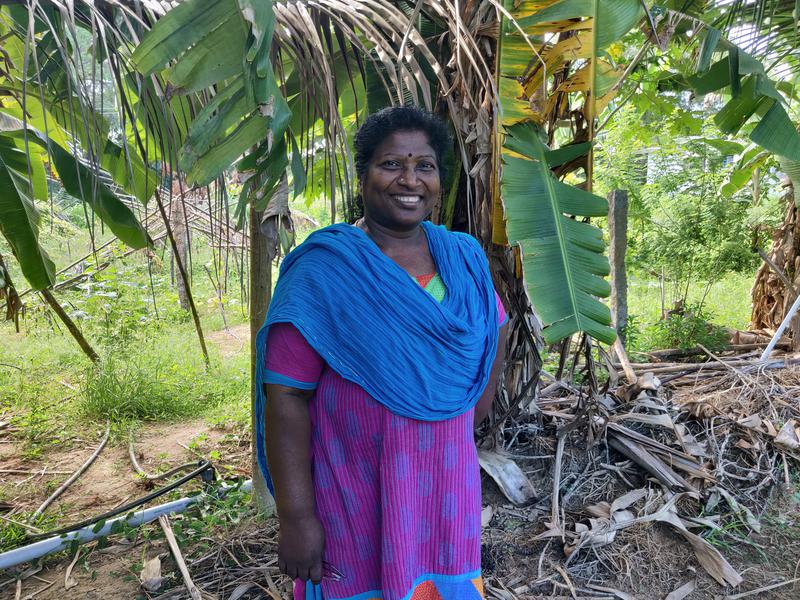 Abundant Yield through Natural Methods
Fruit orchards occupying about 2 acres of the farm yield mango, lemon, orange, banana. guava, papaya, watermelon and pineapple among other fruits. . Vegetables include beans, brinjal, cucumber, tomato, ridge gourd, snakegourd, bitter gourd and pumpkin among others. The farm also produces green leafy vegetables such as spinach, lettuce, basil. Millets including ragi, sorghum with peanuts and cow grass and occasionally rice are also cultivated.
Amuda, Sundaram and their sons are very passionate about traditional yet scientific techniques that are employed at the farm to maintain fertility of the soil and keeping pests away. Different decotions are made with cow dung, urine and plant materials which benefit the soil and plants greats. Varieties of plants and vegetables are chosen carefully to maintain high yields. Crops are planted and rotated according to the traditional calendar and adaptation to local seasons. Local vegetables and fruits are celebrated and given an emphasis. " Farming is an art and it gives me immense joy to come and spend time at the farm.'' says Amuda with a big smile. The emphasis on the 'whole', 'traditional', 'diversity' and 'local' comes off very strongly when one visits Kottakarai farm.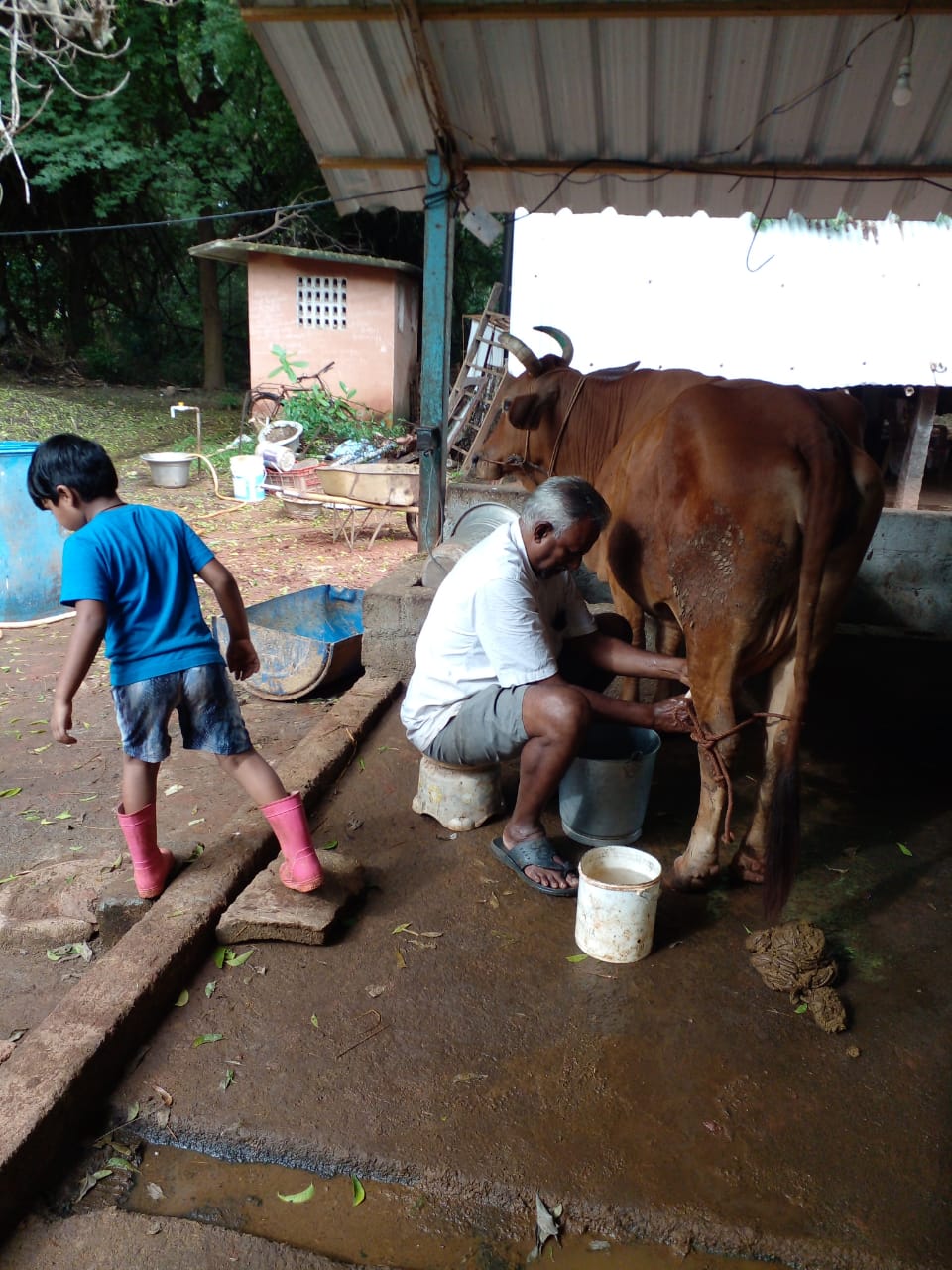 Operational Challenges in Managing Kottakarai
Livestock from neighboring villages - cattle, sheep and goats enter the farm and cause nuisance. There are also occasional encounters with wild animals such as pigs, porcupines and mongoose. Proper fencing needs to be put in place to secure the area from the intrusion of wildlife. Manpower is also a concern and the farm would be more than happy to share their know-how with volunteers interested to serve and learn.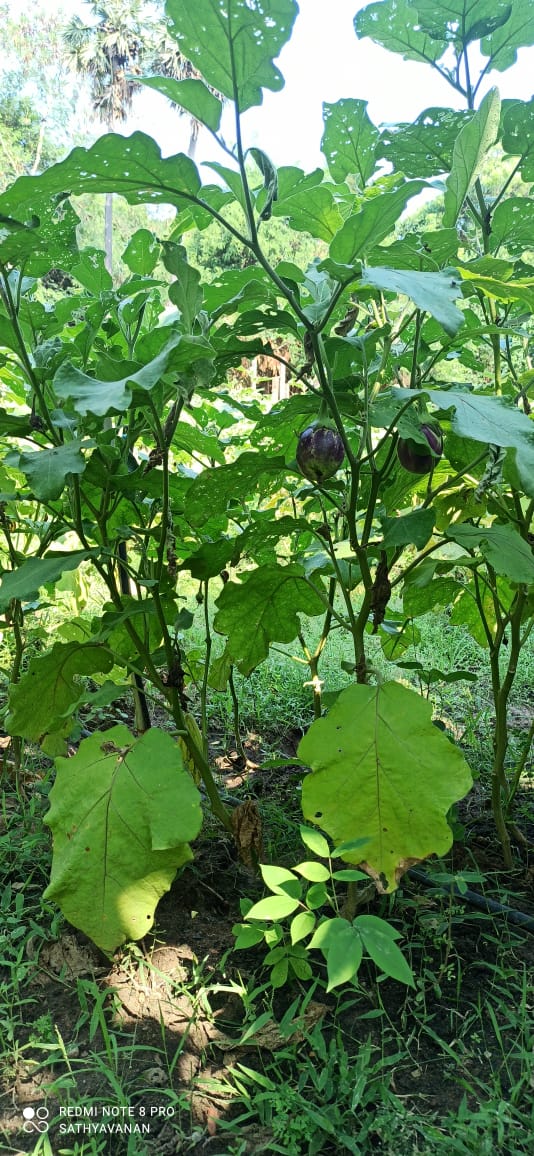 An Educational Platform
Amuda says that one of her main motivations is to create an educational platform for the community she is part of. Amuda, being a teacher at Auroville kindergarten, also hopes that the place can serve as a demonstration farm for children to be able to connect to their food source. She hopes that it can be an inspiration for all those who want to shift to traditional organic farming, especially the villagers around the farm many of whom resort to chemical farming
She says many of the villagers are losing connection with their land and their food source. The farm is also placed centrally around many communities and commercial units, which helps them to be naturally integrated with the communities & centers around them
Other members of Amuda's family also run a bakery and cafe namely 'Ganesh Bakery' and 'Cafe Les delicieux'. The eateries support the farm by buying surplus produce from the farm and create a culinary centre where local organic produce is appreciated and prioritised in their menu.