Korean Pavilion
Delivering the essence of Korean culture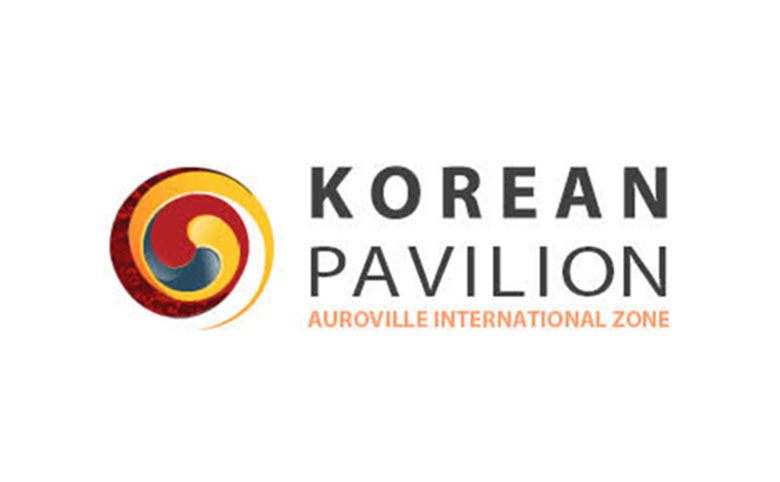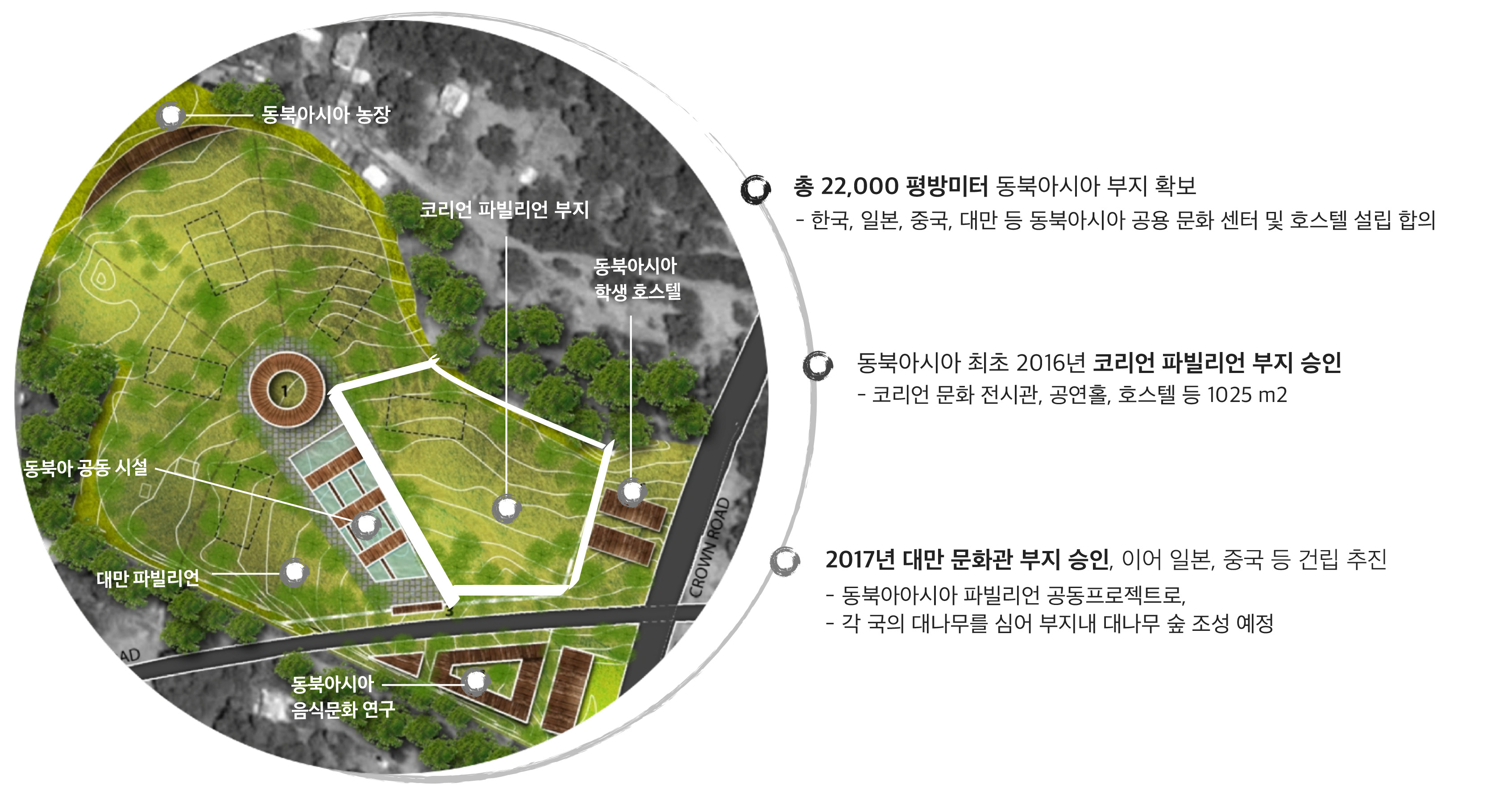 Introduction to the Northeast Asia Site
The Korean nation falls within the geographic sector called Northeast Asia which includes China, Japan, Taiwan, Mongolia, and others. A total of 22,000 square metres of land for Northeast Asian pavilions has been secured in the International Zone.
An agreement has been reached to establish common cultural centres and hostels in this area such as North and South Korea, Japan, China, and Taiwan.
The Korean Pavilion was the first to receive approval for its site in 2016; the site area for the Korean Cultural Exhibition Hall, performance hall, hostel, and others covers 1025 m2.
In 2017, the site for the Taiwan Cultural Center was approved, and following this, Japan and China also established plans for construction.
As a joint project of the Northeast Asia Pavilion, we plan to plant bamboo from each country to create a bamboo forest on the site.
A Place for Peace
As a place that expresses the spirit and beauty of Korean traditions, expressive of the nation's soul, culture, education, and agriculture, as well as an ecologically integrated life in harmony with nature that contributes to it, the Korean Pavilion wants to create a place for peaceful interaction and cooperation.
Auroville is made up of about 130 communities, and hundreds of creative projects in agriculture, economy, ecology, science, etc. are being carried out every year with volunteers, college students and students from alternative schools from all over the world, and the Korean Pavilion serves as a practical bridge between Auroville and the Korean Peninsula.
A place of global cultural exchange
•Delivering the essence of Korean culture.
•Creating opportunities for cultures from anywhere on the planet.
•Promoting learning and equal respect for the true spirit of all countries in the world.
•Preparing a blueprint of mutual respect between countries beyond individuals and countries.
A place of mutual learning
• Finding out what is the national spirit, original beauty, nobility, and true nature of the Korean Peninsula.
• Helping to discover artistic, intellectual, and spiritual dimensions in all forms.
• Building a private network in Northeast Asia through creative projects linked to daily life.
• Encouraging the national New Southern policy in good faith in good understanding with India.
• Government participation and private-led formation of a peace cooperation platform.
Korean Pavilion Activities
The Korean Pavilion Group, which was formed in 2006, has been highlighting to the world the creativity of Korea, including our folk art, food, culture, and games since 2007, and since 2016, we have been paving the way for the realization of human unity by serving as a bridge to convey the dream of Auroville to Korean society.
Our highlights:
2014
Korean Culture Day Held
Sponsored by the Consulate General of Chennai
2016
Northeast Asia, Korea, China, Japan, and the Republic of Korea
Auroville Tells Us A Dream
Seoul City Hall, Kyung Hee University, and more
2017
Auroville World Food and Culture Festival
Auroville Youth Unusual Talk
Chungnam Foreign Language High School and 5 other schools
4 NG0 Group Talks
2018
Northeast Asia's Great Full Moon Festival ,Korea, China, Japan, Taiwan Participation