Last updated: 12 Jan, 2021
Ingo H.W. Torp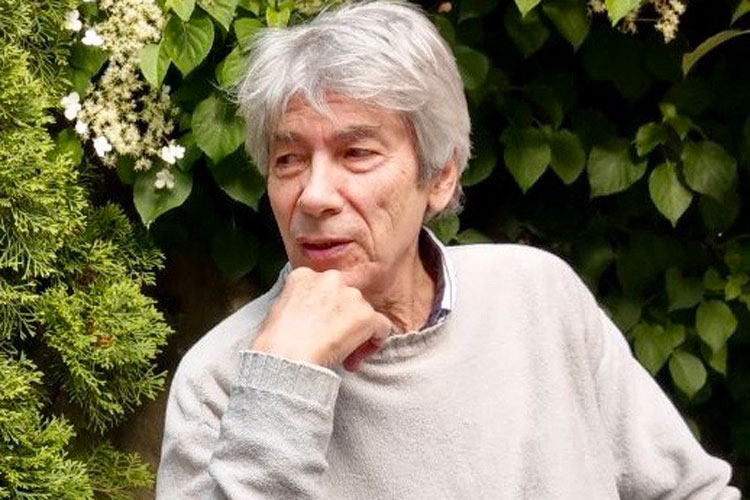 In the morning of Tuesday 7 January 2020, our good friend and brother Ingo H.W. Torp left his body at the age of 77 in Santé, after staying two days in the ICU in PIMS. Ingo had a weakened body due to a chronic heart condition, and succumbed to pneumonia gone septic. Some of his friends were with him during the time of transition.
Born in Riga, Latvia, Ingo grew up Germany. Being a teacher, and hearing about Auroville's educational system, he came first to Auroville in 1976. As there were no schools functioning yet at the time, he stayed and worked in Forecomers and Success and got interested in homeopathy. During the turmoil that plagued AV those days, Ingo moved to New Community in Certitude to eventually leave in 1984. He got married and worked in Hamburg as a school teacher while becoming a Heilpraktiker and deepening his knowledge of homeopathy. In 1996 he founded, along with others, the SdH-Hamburg, a school of homeopathy where he worked as lecturer and teacher. He also worked as archivist at the Norddeutscher Rundfunk (NDR). In 2009 he returned to Auroville where he lived in the Needam premises in Certitude.
Aurovilians got to know him as a concerned and apt homeopath, as member of the Residents' Service team, as a mouth organ player ready to jive with groups in concerts, and as an actor in various theatre plays. Last month, already in weakened condition, he insisted on still playing the burglar role in 'Noises on, Noises off'.
Ingo's body was taken to the Farewell Centre on the Crown Road, where friends could bid a last farewell. In the afternoon of Sunday 12 January, the burial took place at Auroville's burial grounds, with his two sons from Germany and friends attending.
Farewell, Ingo. Thank you for having come back and for again sharing your energies with Mother's city. May you rest in peace.
* * *
From Peter Conradi:

After hearing about my great-uncle Ingo's death last night, I'm trying to learn more about his recent years in Auroville. His last sign of life came to me from May 1, 2019 when he was in Hamburg, as so often. For many years I met my great-uncle there earlier and developed a trusting relationship with him, which has been lost for about 10 years. I still see with great admiration how much he committed himself to Auroville as a definite life's work, and I wish the community Auroville all the best!

Add your recollections
If you would feel like, you can send us your recollections or photographs, so they can be added to the page in order to commemorate years of dedication to Auroville and its ideals.
This page has been published in order to create a space of remembrance for all of those who lived, struggled and enjoyed in Auroville, making a conscious effort to manifest the Dream of Human Unity that is in the process of emerging.
Honouring Participation: