Growing With the Seasons
Crop Cultivation Across the Year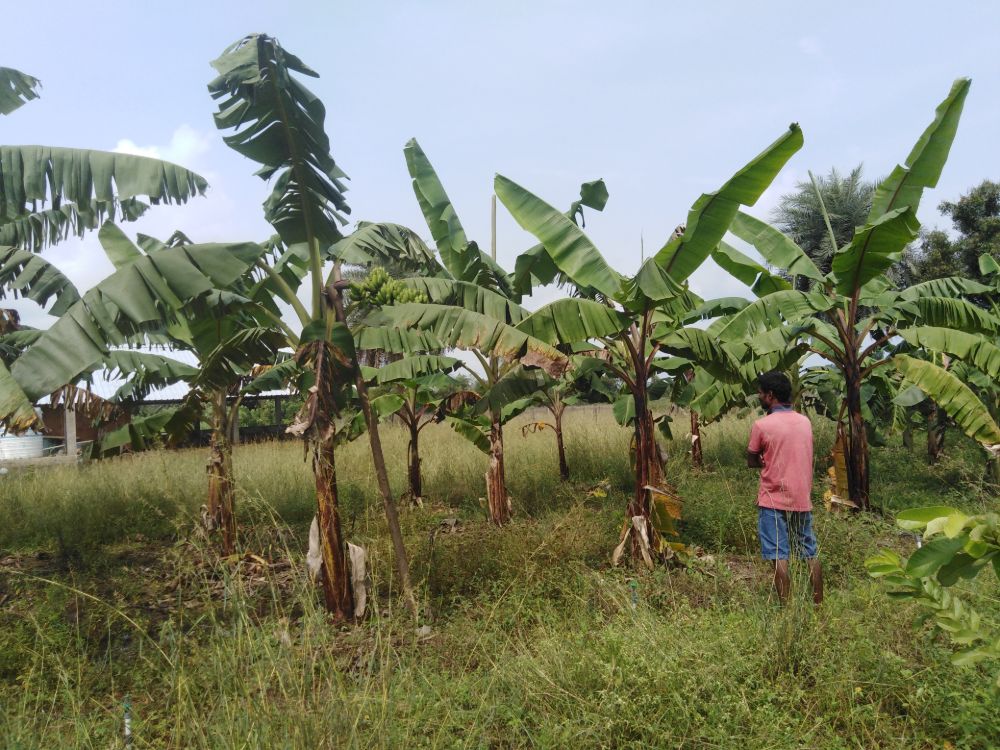 Farmers in Auroville generally aspire to build up soil fertility, use water economically, utilize renewable energy when possible and choose varieties of crops based on their growing seasons. Organic farming can only be effective if crops are cultivated in tune with their seasons.
The Auroville climate is not the easiest one for growing food throughout the year. The seasons are either too hot or rainy. The growing season starts with summer rains (June to September). The combination of rain and sunshine suit many Indian varieties of vegetables. This is also the time when rice cultivation begins.
The monsoon rains begin in October and usually end in December. Sometimes the rains are destructive, hence farmers are happy with anything that can be harvested. If the rains are moderate, a good variety of vegetables can be cultivated.
The cool season is from January to March. The time is good for European vegetables which are much appreciated by Aurovilians. Some fruits such as bananas are in abundance during this season.
The hot season is from April to June. Only those things that are heat and drought-resistant can be grown during this time. While many fruits such as papaya, mangoes and jackfruits are in abundance during the hot season, only hardy local vegetables can be grown during this time of the year.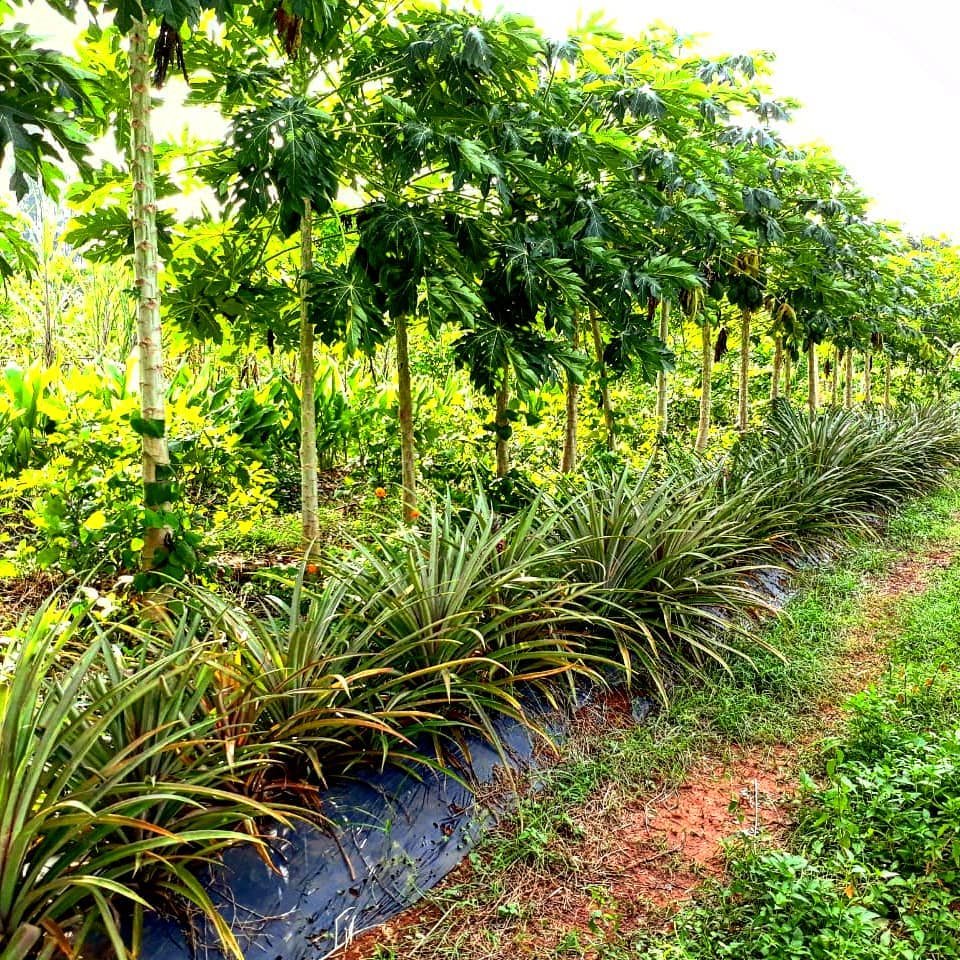 Crops Cultivated During Different Seasons
Rice is grown in the months starting August to January. Pongal, a famous festival celebrated across Tamil Nadu in January, marks the first harvest of rice.
The vegetables and fruits produced during summer rains include Lady's Finger, Maize, Sweetcorn, Beans(Green, Cluster beans, Avarakkai, Long beans, Wing beans), Basil, Cucumber, Star fruit, Bananas, Avocado, Pomelo and Guava.
During the monsoon season vegetables like Radish, Pumpkin, Ruccola, Lettuce, Oyster mushrooms, Lemons, Tomatoes, Brinjal, Capsicum, Chillies, Sweet Potato, Wing Beans, Amla and Rosella are cultivated
During the hot season, Bottle Gourd, Drumstick, Snake Gourd, Spinach, Mango, Custard Apple, Papaya, Jackfruit, Chiku/Sapota, Pineapple, Soursop, Ramphal and Cashew(Organic) etc are harvested.
Many farms at Auroville have orchards consisting of a variety of fruit trees. The natural process of fruit ripening is carried out by ethylene gas, which results in delicious tasting fruits. Commercially the fruits are harvested before they begin their ripening process and synthetic methods are employed to ripen them at a later stage. All fruits produced by Auroville farmers are naturally ripened which results in healthier and better-tasting produce.