German Pavilion
Cultivating the Gift of Philosophy, Music and Research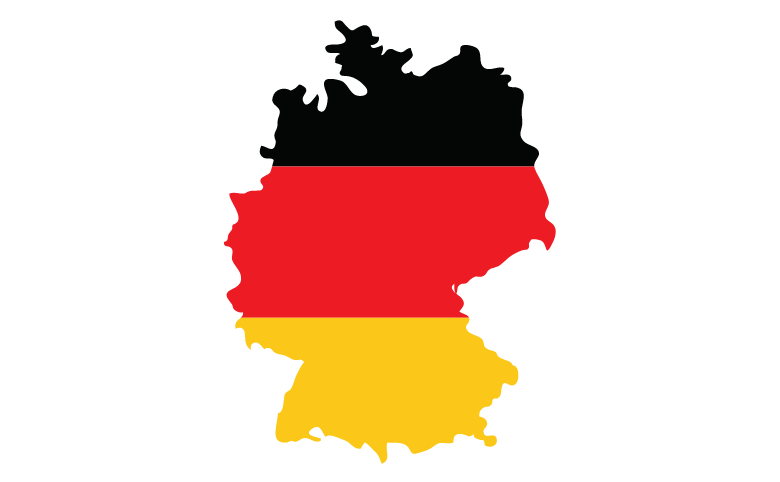 Since 1992 the Pavilion group of Auroville International (AVI) Germany has been working – within the framework of AVI Germany – on the theoretical-philosophical as well as practical essentials for the building of a German Pavilion in the International Zone (InZone). Based on Sri Aurobindo's remarks in "The Human Cycle" the German soul manifests itself in its idealistic nature through philosophy/vision as well as music and in its pragmatic nature in research and a distinct creative will.
"… The real source of this great subjective force which has been so much disfigured in its objective action, was not in Germany's statesmen and soldiers - for the most part poor enough types of men - but came from her great philosophers, Kant, Hegel, Fichte, Nietzsche, from her great thinker and poet Goethe, from her great musicians, Beethoven and Wagner, and from all in the German soul and temperament which they represented.
A nation whose master achievements has lain almost entirely in the two spheres of philosophy and music, is clearly predestined to lead in the turn to subjectivism and to produce a profound result for good or evil on the beginnings of a subjective age. … "
Sri Aurobindo (Human Cycle)
Introduction
On August 15th, 2001, a consecration ceremony in the presence of Nirodbaran and more than 100 Aurovilians and AVI Germany members in the InZone marked the beginning of the actual building phase which has been delayed due to prior matters of infrastructure, landscaping and coordination with our European partners and the respective groups in Auroville.
The Pavilion group has published a brochure describing certain aspects of the "German soul" and showing the design of the future building. As nothing as yet is finalised of "frozen", the text of the write-up may continue to evolve. You find some excerpts here below.
Combining Aspects of the German Culture
According to the basic principles mentioned above the fulfilment and future task of the German soul lies in the happy realization of both, the idealistic and pragmatic aspects of its nature. Pre-eminent aspects of the German culture may be on one hand philosophy/vision and music, and on the other hand a dispassionate and rational attitude towards research and production. Hence the need for a Pavilion model that will fulfil the full spectrum of theses qualities. The Pavilion is not to embody only the German soul aspects in a symbolic way, but should also be of practical benefit to a vital and essential aspect of Auroville. It should somehow "grow" with the InZone as a whole and is therefore designed to be a module-like, mutable and expandable kind of building. Moreover it should be integrated in the "campus-character" of the InZone as some kind of a "research institute".
'Water' as Central Theme
Members of the German Pavilion Group defined "water" as a possible guiding idea. It was chosen, on the one hand, for its qualities as the creator of life, and its expression of the joy of life and beauty, – and on the other hand as a medium that carries an energy whose possibilities to date have hardly been explored. This guiding idea of water should find its expression in or on the building in an artistic/creative way, as a combination of light, water and sound.
Today, more than ever, a careful handling of this precious resource is crucial and many new insights into its secrets may emerge. Space and equipment dedicated to different kinds of water research is required. Besides for instance development of alternative (appropriate) technologies for the desalination of seawater, it could also include leading edge scientific research of specially processed water to potentially carry information.
Music Hall
To manifest the idealistic nature of the German soul (through vision/philosophy and music) the pavilion shall include a specially designed and highly adaptable concert hall, which could be used for performances (of all kind of classical and intuitive music) as well as for musical education. An additional workshop for the production and maintenance of musical instruments is also foreseen.
German Vision & Philosophy
A separate area should represent the "Vision/Philosophy" of Germany in an adequate manner. In this space both exhibitions and lectures should be made possible.
Miscellaneous
The pavilion should be equipped with two or three guestrooms, a small flat for the caretaker, a café, a library and a reception area. Some greens around and a fountain are envisaged as well.
Activities of the Pavilion-Groups
In Auroville there are monthly get-togethers, and a monthly presentation of German films at the Multimedia Centre. The group has arranged or supported cultural events and workshops related to sustainable planning. It also collaborates closely with Auroville International Germany and its activities on issues like volunteer programmes.
In Germany a group is engaged in in-depth research on the soul qualities of the German nation, supporting German cultural and other activities in Auroville. It has organised a series of meetings in Berlin together with other European Pavilion Groups for a common approach towards Pavilion development in the International Zone of Auroville.
Recently the activities of the group have been focused on the manifestation of a temporary European House as a creative nucleus for the manifestation of national pavilions.