Last updated: 6 Nov, 2023
AWARE Auroville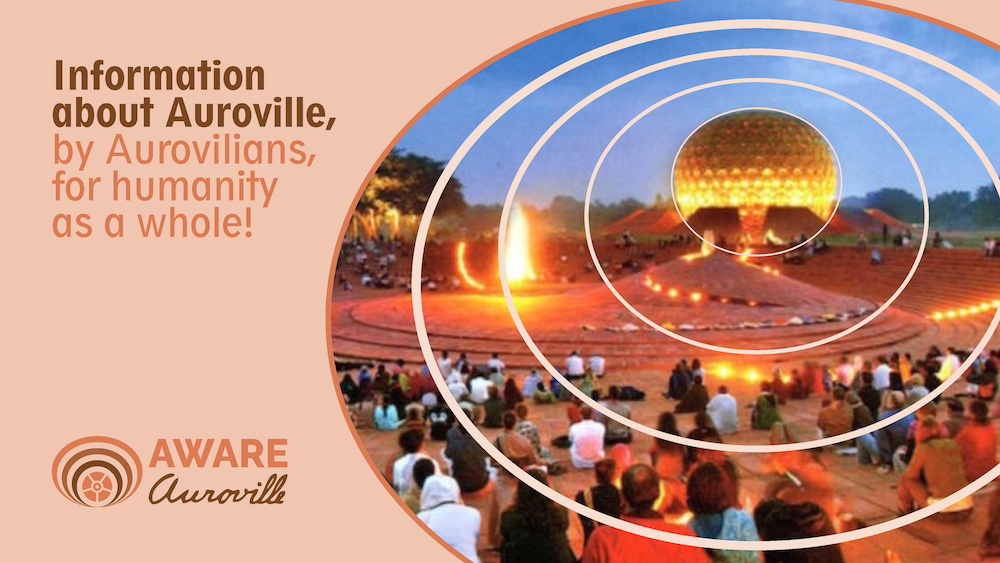 AWARE Auroville is a dynamic and conscious initiative dedicated to nurturing the realization of human unity. Their mission is grounded in the practice of effective communication, which bridges the past, present, and future understandings of Auroville. AWARE stands out for its mindful approach to communication, emphasizing purpose, inclusivity, and implication. They collaborate with diverse working bodies and Auroville residents to advance their shared pursuit of progress.
A central theme is the importance of communication as the infrastructure for Auroville's mission of true human unity. They envision Auroville as a bridge, with communication serving as the essential means to convey material and spiritual research, connecting various streams of development.

AWARE offers its services selflessly, driven by the commitment to serve Auroville and humanity. AWARE's unique approach combines introspection, learning, sharing, and continuous refinement of methods. Collaboration across the entire spectrum of Auroville's interests is key, and their voluntary community service relies on resident contributions of time, knowledge, and materials.
AWARE's organizational structure is adaptable, comprising the Actioning Crew, the Advisory Council, and the Anchoring Camp, all aligned with the spirit of Auroville. Auroville residents are at the core of AWARE, providing authentic information to enrich the community and share Auroville's experiences with the world, all in service of humanity.
Ph. 0413 262 2250
Town Hall, Auroville 605101.
Registered under Auroville Services Trust
Executives: Lakshay Dharan & Shankardevy