Last updated: 28 May, 2020
Auroville's sunrise gatherings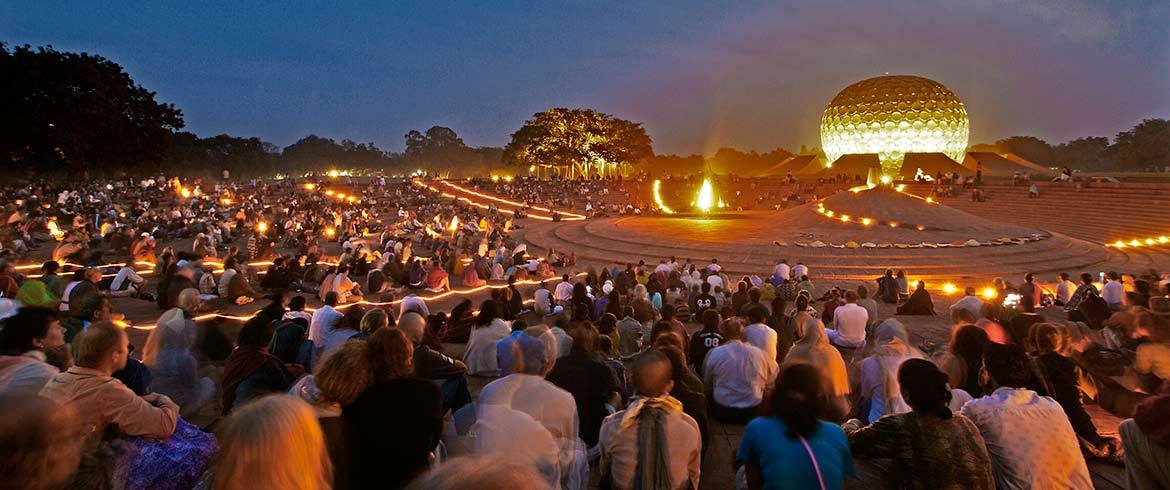 Dawnfire
A particular mystic charm pervades the Amphitheatre during the gatherings of Aurovilians and guests at sunrise in particular dates.
On the occasion of Mother's birthday (February 21), of Auroville's anniversary (February 28), of Sri Aurobindo's birthday (August 15), sometimes on January 1st, and on leap years on February 29 (descent of the Supramental), people gather at down for experiencing together in silence and concentration the rising of the new day's sun.
On February 28th and on August 15th a big bonfire (down-fire in this case) is prepared and burnt before down, in all celebrations special flower arrangements and inspiring recordings create an intense atmosphere of collective spirituality.
www.youtube.com/embed/lKqVAQqO0e8?rel=0
Enter the video url