Aranya Forest & Sanctuary
Home to many rare and endangered plant species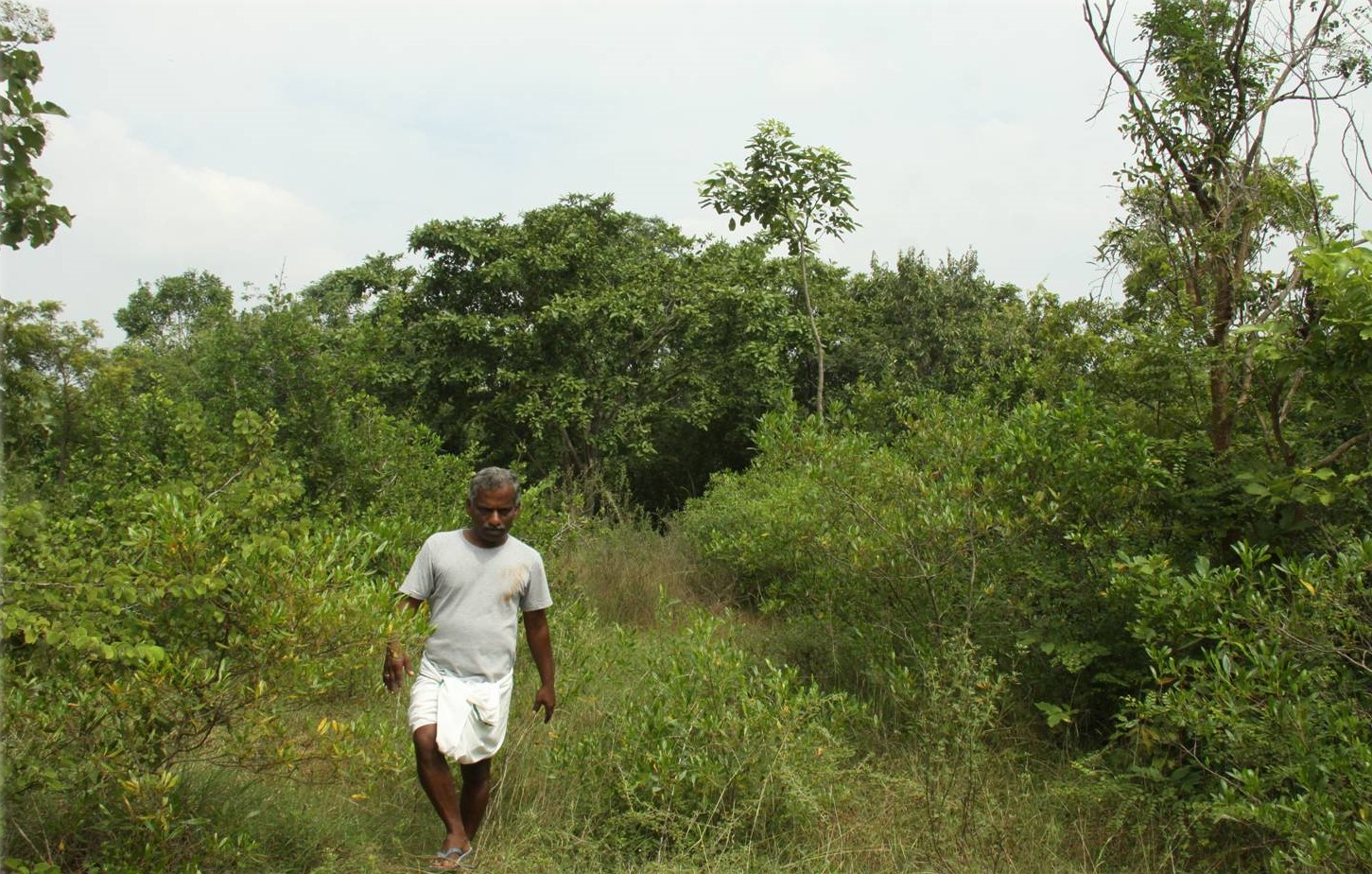 The settlement 'Aranya' (Sanskrit for 'Forest', often referred to as 'Aranyala', sanctuary), is located to the north-east of Ousteri Lake, west of Auroville. It spreads over 40 hectares and is a significant sector of the Auroville Green Belt.
Acreage: 50 acres | Steward: Saravanan
https://youtu.be/om_Qk4Ob2DQ
Enter the video url
Once a Severely Eroded Area
Once a severely eroded, barren waste land, Aranya was temporarily mined for pebbles. Restoration began in 1997, and is an ongoing process. First funded by IDRC (International Development Research Centre), the work involves careful management of the indigenous dry evergreen forest, all in cooperation with the local inhabitants, whose integration into this process is felt to be of utmost importance. The results of these afforestation efforts are there for all to see.
Sanctuary
Two magnificent canyons cut across Aranya, both containing several species of flora and fauna adapted to this unique biome. Water bodies, specially created to conserve rainwater and raise the water level, have attracted migratory waterfowl, fish, amphibians and aquatic arthropods. Aranya's speciality is that all plant species chosen for its restoration have been collected from some of the last remaining pockets of coastal vegetation, found in the sacred groves of Putupet, Oorani, Thangal, Alapakkam and Bahor, as well as the Kurumbaram scrub jungle near Marakkanam.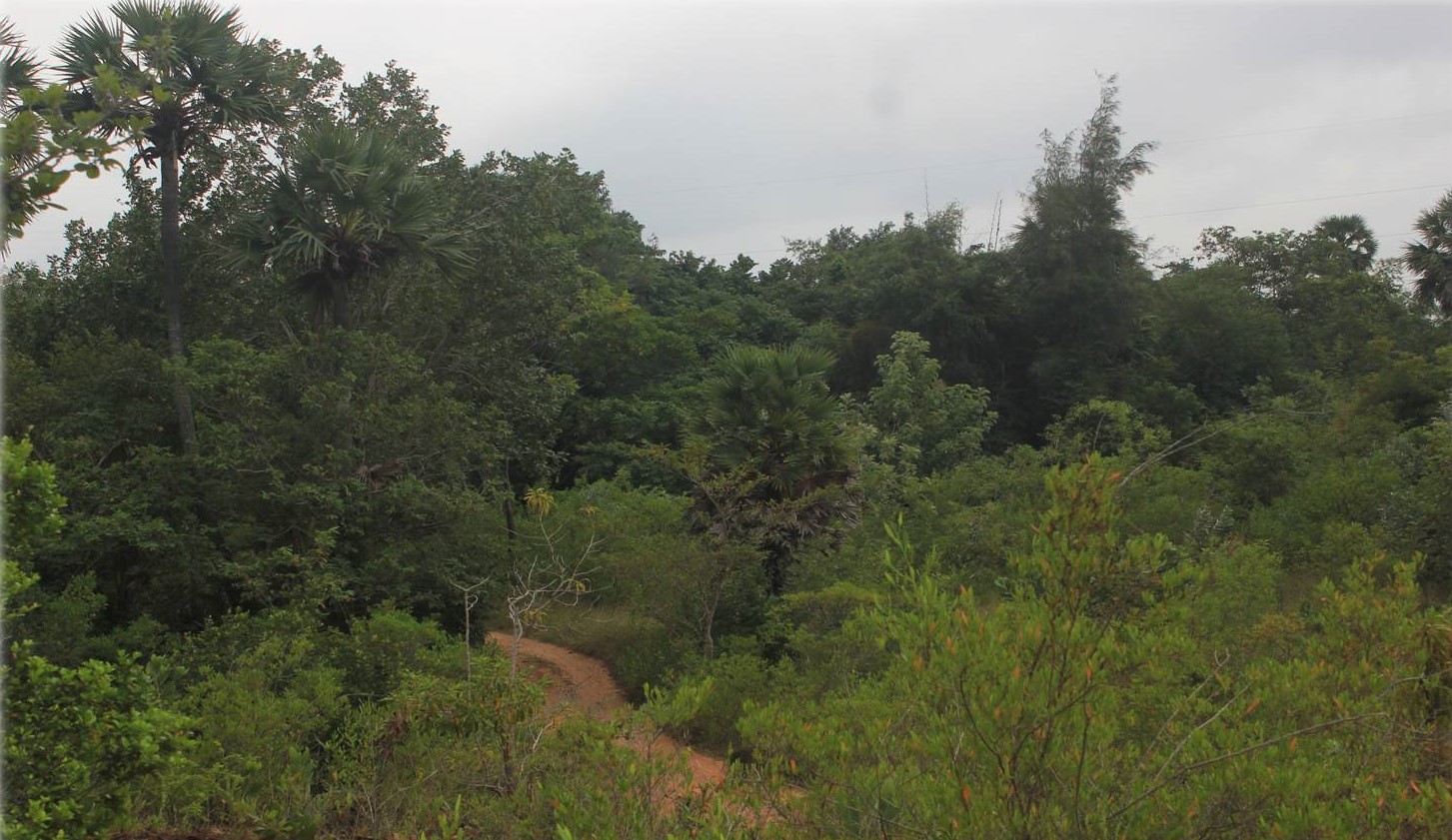 Rare and Endangered Species
In all, Aranya, comprising regenerated dry evergreen forest, pristine ravines and human-made water bodies, is home to many rare and endangered species. In addition to the scores of more common ones, of special interest to the botanist are 'Gloriosa superba', 'Derris ovalifolia' (endemic to this area), 'Diosdyros edenum', Manilkara hexandra' and Memecylon sp'; faunal highlights include Jungle cats 'Felis chaus', Civets 'Viverricula indica', and 'paradoxurus hermaphroditus', Jackals 'Canis aureus', Eagle Owls 'Bubo bubo', Monitor Lizards 'Varanus bengalensis', and many snakes (including all 4 venomous species). Of special interest are the several Dipterocarp fossils located at this site.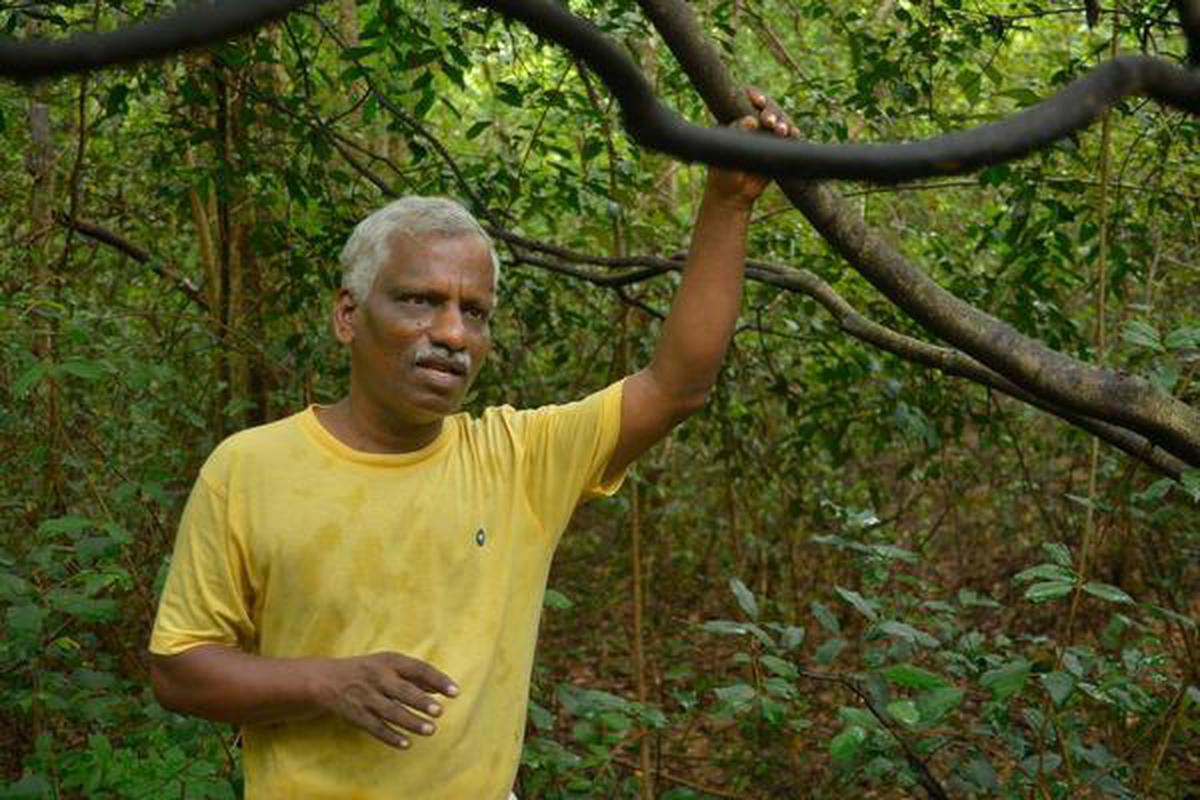 Visited by many
Aranya is of interest to many groups of people. Scientifically oriented professionals (botanists, zoologists, ornithologists, geologists and environmentalists) visit Aranya as part of their professional engagements, often staying for extended periods of time to complete their research. Students from schools and colleges find Aranya an ideal study site and are encouraged in their endeavours. Children from eco-clubs spend hours enjoying nature in idyllic surroundings. And an interested visitor is always welcome.
Saravanan: Steady Presence
Saravanan, Aurovilian since 1997, provides the place with a steady and inspired presence. Originally from a village near Thiruavannamalai, Saravanan grew up in an ecologically aware family who maintained the 'Save Eastern Ghats' organisation which dealt with environmental education and greening around the Javadi Hills. He also involved himself in conservation programmes in the Western Ghats. Saravanan is a life member of the 'Save Western Ghats' movement in which he is actively involved, to the extent of partaking in its famous 100 days' march in '89.
When working for the Annamalai Reforestation Society, Saravanan met Aurovilian Joss of Pitchandikulam, who invited him to Auroville in '89. Although he has since then been working here with different Aurovilians, it's only in '97 that he joined Auroville as a member, as his parents first had to be convinced that this was the right place for him. Now they are!
Joint Family
Seeing Saravanan's sincerity and knowledge, Aurovilians Rauf Ali and Nevi, who originally started off Aranya, invited him to take care of the place. In '95 he made the step, and moved there, quite a brave step since the place was barren and empty at the time. Under Saravanan's guidance it has become an active and educative afforestation community, visited by many.
"I like Auroville, it's a big family for me," Saravanan says with happy eyes. "Traditionally in India we live as a joint family. In general life now this has gone, but here in Auroville it is still the same. We're a family."
Awards
Award for 100-days Biodiversity Conservation Awareness Walk
On 16 October 2012, Ozone Day, D. Saravanan from Aranya received Congratulatory wishes for the organisation of the 100-days Biodiversity Conservation Awareness Walk to the Western Ghats undertaken in 1987.
The celebrative event was organised by an NGO based in Puducherry, Sempadugai Nanneeragam, in remembrance of the completion of its 25 years of Bio-diversity Conservation activities.
The Letter of Appreciation was given to Mr. D. Saravanan of Aranya by the Honbl. Minister Thiru. Panneerselvam and Thiru. Thamizhselvam, MLA at Muthirapalayam Higher Sec. School, Puducherry.
During the event, representatives from different parts of Tamil Nadu and Puducherry participated, especially members from NGOs and Government organisations active in the field, as well as a number of nature lovers in the area.